Single mother can't even afford a loaf of bread, forced to borrow money from 9-year-old daughter
A single mom of two has been living a nightmare to provide for her family after her husband left. He was responsible for the expenses since the mom has several medical conditions. But now she's left depending on the new benefits system for single moms in the UK.
Joanne Davis, 37, is going through a hard time financially after her husband and father of her daughters, Hannah, 6, and Zoe, 9, walked out on them.
Davis suffers from several long-term health conditions including Multiple Sclerosis, OCD and depression. Because of this, she has difficulties walking and working, so she had to ask her family for rides to her nearest job center to provide proofs of her condition and be able to ask for her benefits money.
However, five weeks passed, and she was still waiting for the money, which put her in an awkward position.
BORROWING FROM HER DAUGHTER
"I couldn't even afford a loaf of bread this week - my family had to give me money and cook for us," she told The Sun. "It was my daughter's birthday, and I had to borrow the £50 she was given. I feel so guilty; I haven't got another option."
To top it all, Joanne received a letter warning her of eviction if she doesn't pay her rent soon. She has £400 in debt on her rent alone.
"I'm struggling to pay for anything including food for my girls," she added.
"I've been worried to death; I haven't had anything to eat some days. I've been going around to my family to get food - it makes me feel so bad. Dad paid for us all to come over with a taxi so we could have a meal."
She should get about £1,000 a month from Universal Credit, and a bit more from her Personal Independence Payments for disability, a benefit for people who are between 16 and 64 years old who due to an illness or disability have additional care needs.
UNIVERSAL CREDIT UNDER FIRE
Davis is just one of the thousands of brits that claim Universal credit has pushed them into debt. Last month, three single mothers took their cases to court, arguing that Universal Credit has made them more miserable and swimming in debts, and they have to resort to food banks.
"I have never been this financially unstable before, to the point of being unable to afford my rent and having to go into my overdraft when buying food. It is getting me into a vicious cycle of debt. Universal Credit is supposed to be simpler and fairer, but my experience of it is the opposite," said Danielle, 25, from West Yorkshire.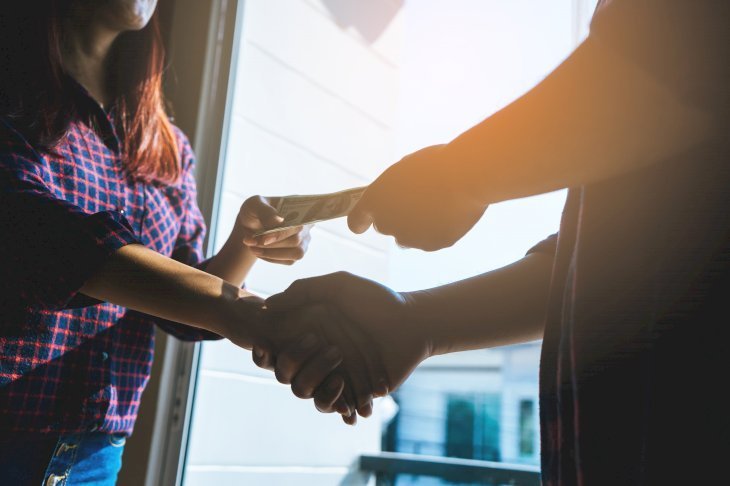 According to the official webpage of the UK government, Universal Credit is a payment to help with living costs. It's paid monthly - or twice a month for some people in Scotland. People on a low income or out of work are eligible to get it.