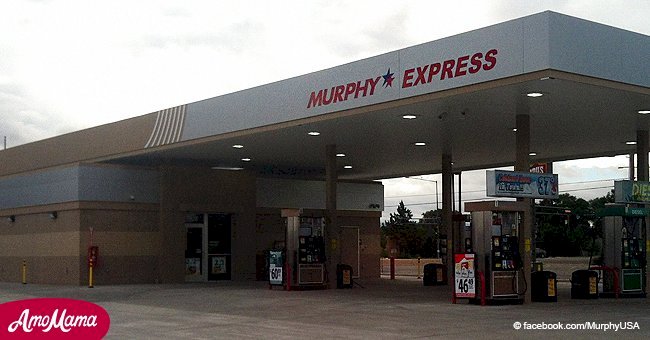 Gas prices drop in Colorado and cause people to rush to gas stations
Colorado residents just received an early Christmas gift as the price of gas is currently under $2 a gallon, an incredible number that has people rushing in to fill their tanks.
The amazing deal can be found at several gas stations along the Front Range, including Sam's Club station located at 1200 S. Hover Road, in Longmont.
As can be seen on Gas Buddy's top 10 list of gas prices and best gas stations in Colorado, the numbers in Longmont and Westminster are not ones to be missed.
Follow us on our Twitter account @amomama_usa to learn more.
A BIG DIFFERENCE CONSIDERING THE NATIONAL AVERAGE
The price drop came without a warning but it was most welcome since motorists were paying an average of $2.77 per gallon in Colorado, with the national average being $2.39.
According to Skyler McKinley, a spokesman for AAA Colorado, it is difficult to pinpoint the reason behind gas prices because they are ultimately dependent on 'thousands of micro-economies.'
IT'S ALL ABOUT QUANTITY
But, just like any product, gas prices are tied to its stock and reserves, which means that if there is a great amount of that product waiting to be sold, its price is likely to drop.
McKinley shared that 'regional gasoline stocks are up,' as well as refinery utilization, and that might just explain the sudden drop in prices.
With such information available to the public, it's no wonder everyone is trying to get a great amount of fuel for a much lower price than they are used to.
But, aside from sudden price drops, there was something else this year that caused a lot of people to rush to a certain gas station - Donald Trump.
TRUMP'S LONG 'LOST' TWIN
The President himself didn't make an appearance but a customer caught the internet by surprise when he managed to capture the video of a man who looked a lot like the 72-year-old mogul.
Dressed in a plaid shirt, a cap and jeans, the doppelganger was spotted browsing scratch-off lottery tickets at a gas station, completely unaware that he was being filmed.
Please fill in your e-mail so we can share with you our top stories!