Frank Sinatra's house is for sale – awaiting a new host
Hollywood icon Frank Sinatra's Malibu beach house is on sale and it offers one of the most ideal vacation getaways.
Sinatra built the spectacular two-storied house along with his fourth wife, Barbara, as their dream getaway retreat on the beach in Malibu, California, as per Town and Country Mag.
The house is spread across 5,800 square foot of space and offers the most spectacular view of California's famous beach.
The mansion that once regularly hosted stars including Jack Lemmon, Gregory Peck, and Dick Van Dyke is currently priced at $12.9 million.
Follow us on Twitter to learn more.
Sinatra's dream house boasts seven bedrooms, nine bathrooms, and ample of sunny space with a stunning view of the Pacific Ocean.
The large glass doors extending from the floor to the ceiling, which open up onto the patio and backyard, give the living room a feeling of staying in the outdoors.
At the center of the living room is a comfortable fireplace that is perfect for cuddling up and staying warm during cool California evenings.
Befitting the stature of the Hollywood star, the house is perfect for throwing grand parties with its indoor bar that opens up to the outside. There is also a family room with wooden beams, which has a wall full of in-built bookcases.
Heading into the kitchen, the large gourmet dine-in offers stainless steel appliances, granite countertops, and a center island.
Fly me to the ... beach! Frank Sinatra's former vacation house is for sale https://t.co/Xz6cSCtP2Z

— TODAY (@TODAYshow) December 11, 2018
As one of the major highlights, the mansion boasts a luxurious master suite, which gets ample sunlight and presents an amazing view of the wide open ocean. One can even enjoy the view while seated in one of the comfy couches or while lying down in the bed.
The master suite also has a fireplace, a steam room, dual bathrooms, and its own hair salon.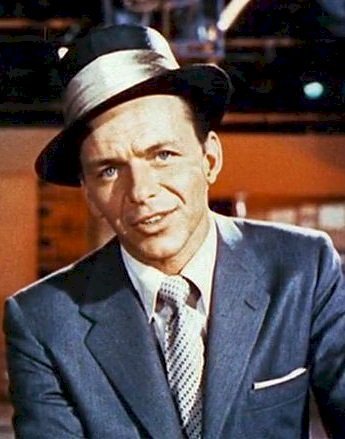 Meanwhile, Top Ten Real Estate Deals mentioned that the house was built by Sinatra in the early 1990's at the age of 75 and is one of his all-time favorite residences.
In 1996, Sinatra and Barbara decided to renew their vows in this very home, despite also having owned houses in Palm Springs and Los Angeles.
Following the sad death of Barbara back in 2017, he son from a former marriage has decided to put the house on sale.