Remember MJ's Girlfriend in the 'Thriller' Video? She Is Now 59 & Looking Stunning These Days
Ola Ray, the lucky girl who got to play Michael Jackson's girlfriend in the legendary "Thriller" music video, is now 58 and a mother of one. Time has done wonders for her appearance, although fans have noticed she looks way lighter these days.
Michael Jackson's "Thriller" went down in history as one of the most expensive music videos with a production budget of half a million dollars, and is also considered by many experts as the clip that marked the turning point in the music video making industry.
Jackson contacted film director, John Landis, to film the project after watching his horror film, "An American Werewolf in London," and together, they came up with the whole concept of the 14-minute long short film.
When looking for the perfect girl to play Michael's girlfriend, the production first contacted Jennifer Beals, but she turned down the project.
THE LIFE-CHANGING ROLE
Then, Ola Ray came onto the scene. She was a die-hard fan that auditioned for the role without knowing it was for Jackson, and even though she did great, Ola almost lost the part after Landis found out she had posed for Playboy magazine before.
But Michael didn't seem to mind about her racy past, and they offered her the role.
The pair were told to improvise on their scenes, as Landon suggested Jackson to act "sexy" and show his "manly" side with Ray to appeal his female admirers.
According to Ray, she and Michael had great chemistry, and although they spent some time alone, nothing happened between them, because he had his eye on Brooke Shields.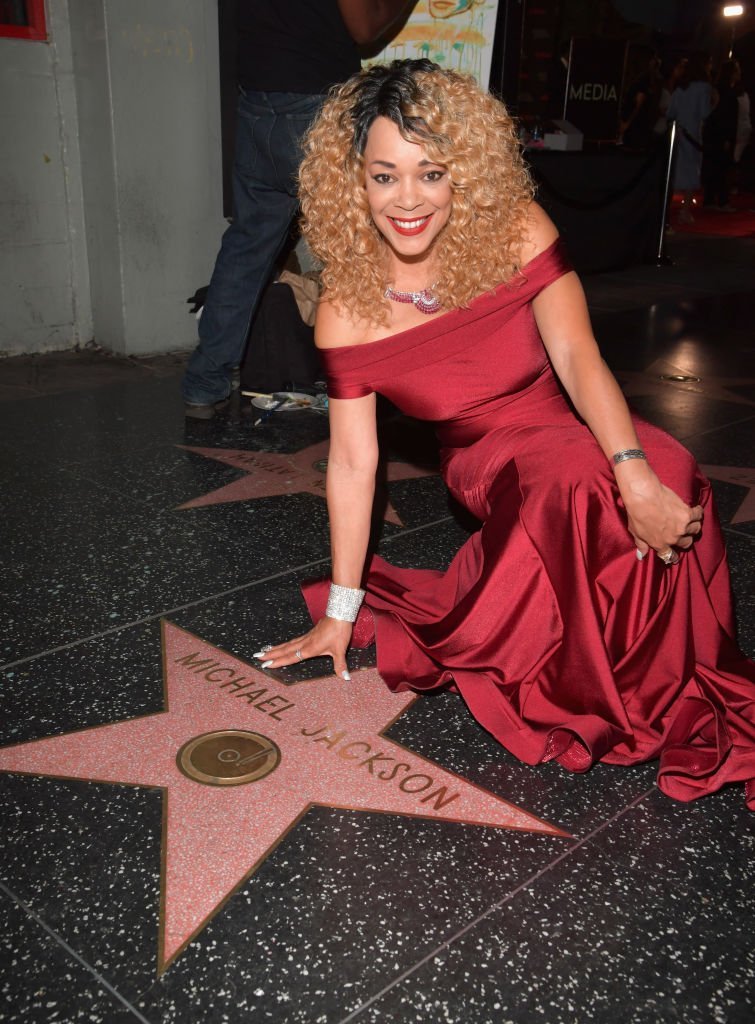 The night they met, Michael was recording the zombie dance scene, and she had a front-row seat through the entire performance.
"I had a front-row seat that night to watch Michael and his dancers, and he kept telling them 'let's do it again, let's do it again.' He was meticulous and a perfectionist," Ray told Manchester Evening News.
LIFE POST-"THRILLER"
After the success of the music video, Ray and Jackson maintained a friendship. He even flew her to Germany to receive an award for "Thriller" in his name.
"He wanted to send someone else to come pick it up [from me], but I told him, 'No. If you don't come to pick it up yourself, then you're not going to get it,'" Ray told ABC News. "He didn't come to get it, so he called and told me it was mine. I could keep it."
Ola is now 58 and still reeling in the fame she got from the music video. She says people still recognize her on the street and ask for selfies, something that amazes her every time.
And while most fans are always praising the actress for aging beautifully, some have a few questions about the abrupt change in her complexion.
LIGHTER COMPLEXION
Back when she did "Thriller," Ola rocked her natural melanin-rich complexion. Her skin was caramel-like, and she was considered a black beauty. Nowadays, however, her skin looks way lighter than before.
And while the reason is not apparent, fans assume her skin color is now the result of bleaching treatments over the years.
Either way, Ray keeps working non-stop. She's currently holding auditions for a new competition show to find talented dancers and singers in the memory of Michael.
She also wrote a book,  "The Thrill Of It All," which is expected to be released next year. Ola has a 23-year-old daughter and lives in Los Angeles