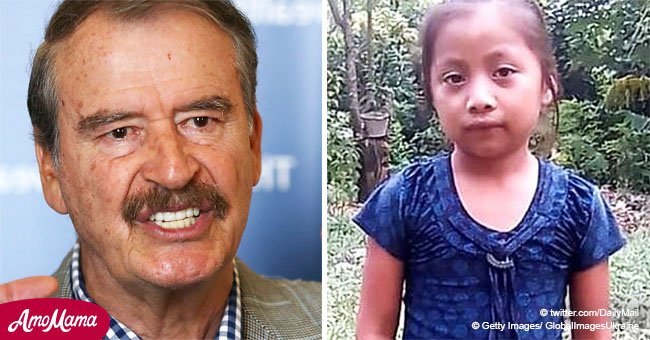 Ex-Mexican President blasts Donald Trump over the death of a 7-year-old migrant girl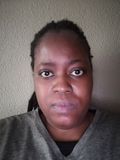 On December 8, Jakelin Amei Rosmery Caal Maquin, 7, died in an El Paso hospital. She passed away 24 hours after she was arrested with her father and others while trying to enter the US at the Antelope Wells Port of Entry in New Mexico.
Now the former president of Mexico Vicente Fox has criticized US President Donald Trump for her death.
Jakelin Amei Rosmery Caal Maquin and her father Nery Caal Cruz, 29, were part of a group of 163 migrants who were caught after entering the US illegally. In a statement released by lawyers, the Guatemalan girl's family said she had appeared to be in good health as she traveled through Mexico.
She began vomiting after becoming dehydrated when they were apprehended at the border. Vicente Fox, the ex-president of Mexico has put the blame on President Donald Trump.
For more on this story go to our Twitter account @amomama_usa. While leaving Avra in Beverly Hills Fox stated that Trump had a "lack of love and compassion" and that his policies were to blame for the child's death.
Fox said:
"This is very sad and it's not the only case, there are plenty more. This is not what the US is all about, this is what Trump is all about. He doesn't have any love or care or compassion to anybody."
He continued saying that he didn't know why the US voted for a president like Trump. The former president added that "we all miss the united states that we have known for years and years."
Fox revealed that he hoped the US people would "get rid" of Trump. The former president reminisced about "The [US was] a leader in the world, a compassionate nation, a nation that cares and builds a better world, so I hope you get rid of Trump soon."
He added that the language Trump used was "more aggressive than physical violence" and that it was "not good for this nation." Fox pleaded with the US president to stop harming the citizens of America but also the world at large.
The former president pleaded with Trump to "Please change and change soon because you're not going to be there for long." Fox blamed the people who had personally dealt with Maquin for her death but he stated that they had gotten their orders from "the top."
Asked who was to blame for the death of Jakelin Caal, he added: "First the people that was involved directly but they act on orders from somebody else and so you have to go all the way to the top."
Maquin was said to have died of dehydration and shock more than eight hours after she was arrested by agents near Lordsburg, New Mexico. She started having seizures and was flown to an El Paso hospital.
Customs and Border Protection claimed that the girl had not eaten or drunk water for several days.
Please fill in your e-mail so we can share with you our top stories!