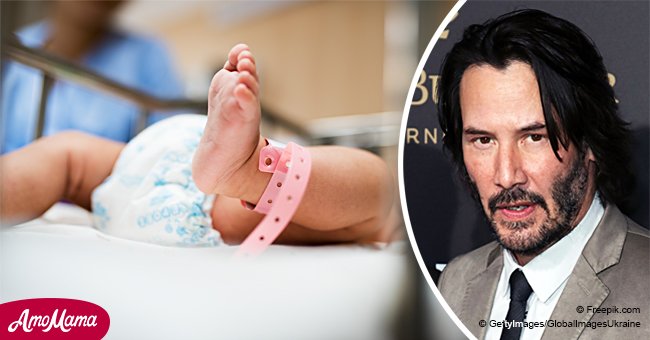 Hollywood star Keanu Reeves has reportedly been donating millions to children's hospitals for years
Keanu Reeves is committed to helping children and does so by funding pediatric hospitals.
Most celebrities and movie stars make a big deal out of their charitable activities, making sure that every visit to a hospital and every donated cent gets publicized, and turned into a photo opportunity.
Not Keanu Reeves. The Matrix star has been involved in raising and donating money to cancer research and children's hospitals for years, and no-one heard a whisper, reported LadBible.com on December 16. 2018.
"I have a private foundation that's been running for five or six years, and it helps aid a couple of children's hospitals and cancer research. "
Keanu Reeves
REEVES HAS HIS OWN CHARITABLE FOUNDATION
Reeves' foundation's primary aim seems to be to help fund cancer research and to give money to improve conditions in children's hospital wards.
Reeves sister Kim was diagnosed with leukemia in the 1990s, and she went into remission and recovered, but the experience sensitized the actor to the difficulties faced by sick children and their families.
Children will soon have a lot more to be thankful for, because Reeves will be participating in the new "Toy Story 4" movie.
REEVES IS ALSO INVOLVED IN CANCER FUNDRAISING
For over a decade it is known that Reeves has participated in charity telethons to help raise funds for cancer research. Reeves, a former hockey player, also donates to SCORE (Spinal Cord Opportunities for Rehabilitation Endowment), a charity which supports hockey players with spinal injuries.
The star is famous for his generosity, He bought his mother house and Harley Davidsons for the stunt crews on "The Matrix."
REEVES WILL BE IN "TOY STORY 4"
Children will soon have a lot more to be thankful for, because Reeves will be participating in the new "Toy Story 4" movie.
Tim Allen, who plays Buzz Lightyear revealed:
"New guys are in it. Keanu Reeves has got a great part in it."
We look forward to another great performance by the nicest guy in Hollywood.
Read more on Twitter Amomama USA.
REEVES IS PART NATIVE HAWAIIAN
Many may not know that Keanu Reeves was born in Beirut, Lebanon. The actor derives his exotic looks from his English, Chinese, Irish, Native Hawaiian, and Portuguese ancestry.
Reeves' mother, Patricia Taylor, is English, and his Samuel Nowlin Reeves Jr., is an American. His first name means "cool breeze over the mountains" in Hawaiian, and he was named after his great-great-uncle Keaweaheulu.
Reeves first dream wasn't acting. He was a successful ice hockey goalie which earned him the nickname "The Wall," and dreamed of playing hockey for Canada but had to give it up because of an injury. Hockey's loss was the world's gain.
In a related story, Keanu Reeves' alleged relationship with a transgender woman has inspired the fans' curiosity about his sexuality.
Please fill in your e-mail so we can share with you our top stories!