The story behind video of KC dad who staged his version of 'The Lion King' starring his baby girl
This dad does the most adorable thing by reenacting the opening scene of the classic Disney animated movie with his daughter.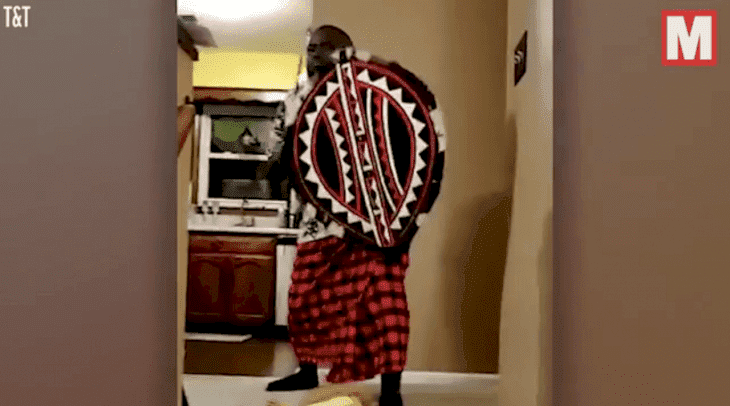 You know it's magical when a scene from a 1994 film gets recreated 24 years later. The multi-generational classic, "The Lion King," was referenced in the adorable video (found at the end of this article) that is still winning the hearts of thousands all over the internet. The doting dad channeled his inner Rafiki to celebrate coming home early from work to see his daughter.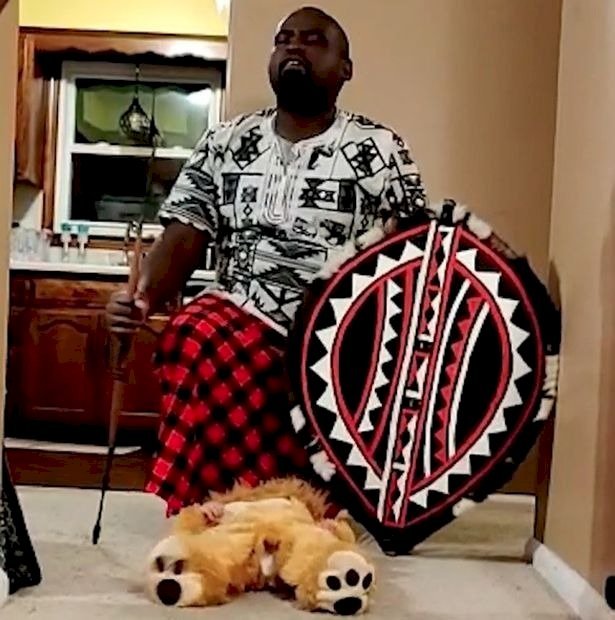 Kevin Wachira, who moved to the USA from his home in Kenya, and his little girl Cecelia staged their version of the famous opening scene from the classic Disney film.
Kevin dressed up in true native style by donning an authentic Kenyan dress, including a spear and traditional skirt. He converted his hallway into his very own Pride Rock and then, just like in the movie, hoisted up his little girl. Cecelia was also in costume for the video in a stunning little "lion" onesie.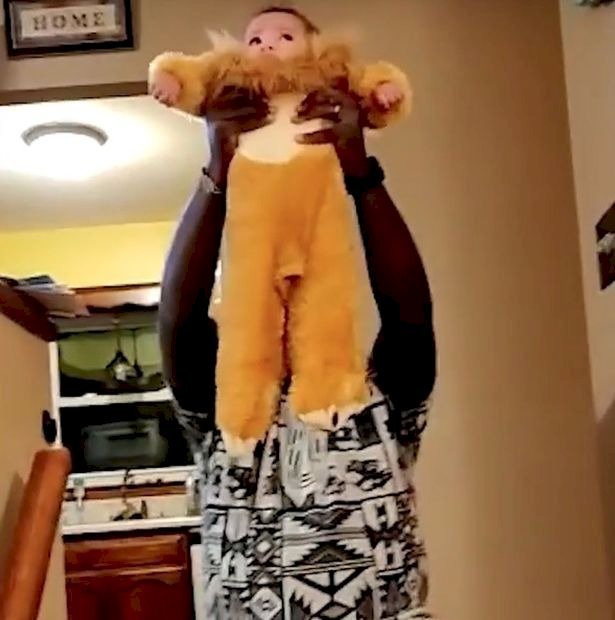 Kevin and his daughter are not the first to have experimented with the "circle of life" scene. Back in 2016, baby Kaiori Ayotunde Omautan Wusu was born in Boston with his father anointing him with oil and lifting him high in the air.
All the while, the "Lion King" theme song plays along as they reenact the scene of Simba's birth. In "The Lion King," Simba is received by animals such as zebras and antelopes bowing before him in reverence.
Monkey pictured recreating iconic 'The Lion King' scene in the wild...https://t.co/SZNWvYi7KO pic.twitter.com/kIr1Fwh3pX

— LADbible (@ladbible) October 19, 2018
However, in baby Kaiori's case, it is the hospital staff who are seen rejoicing. They jump up and down and raise their arms in a frenzy.
With Kevin and his daughter Cecelia, his wife's satisfaction was all the encouragement they needed. Kevin works as a nurse in Kansas City and because of the nature of his job, usually leaves late and gets home when his daughter is already fast asleep.
Finally, an aquatic-based sequel to The Lion King pic.twitter.com/jVeK1rKhE4

— NHLonNBCSports (@NHLonNBCSports) November 12, 2018
"But on this particular day, I managed to leave early. My wife wanted to get a picture of me with my daughter dressed in her lion onesie," Kevin explained. "Since I'm from Kenya, I had the crazy idea of going one better and dressing up and creating the Lion King scene!"
Dad stages his own version of The Lion King with his baby girl https://t.co/mPOtdApRP1 pic.twitter.com/O14Yt4xUEA

— Daily Mirror (@DailyMirror) November 14, 2018
Despite being first released over two decades ago, "Lion King" continues to touch viewers in various ways. One scene that almost every fan describes as torturous is the murder of Mufasa by his brother, Scar, and in 2015, when Viktoria Charkley, a toddler saw it for the first time, she couldn't help the rolling tears.