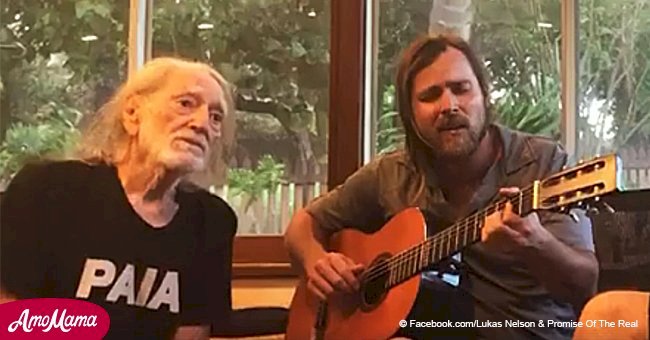 Video of Willie Nelson singing his Christmas classic with son instantly puts you in festive mood
A heartwarming video of Willie Nelson and his sons as they sang a festive classic original from Willie, 'Pretty Paper' and relaxed playing music together.
Last year, just before Christmas Lukas Nelson shared a video taken while him and his brother, together with their father, Willie Nelson, harmonized to the song Willie wrote in 1963, 'Pretty Paper.'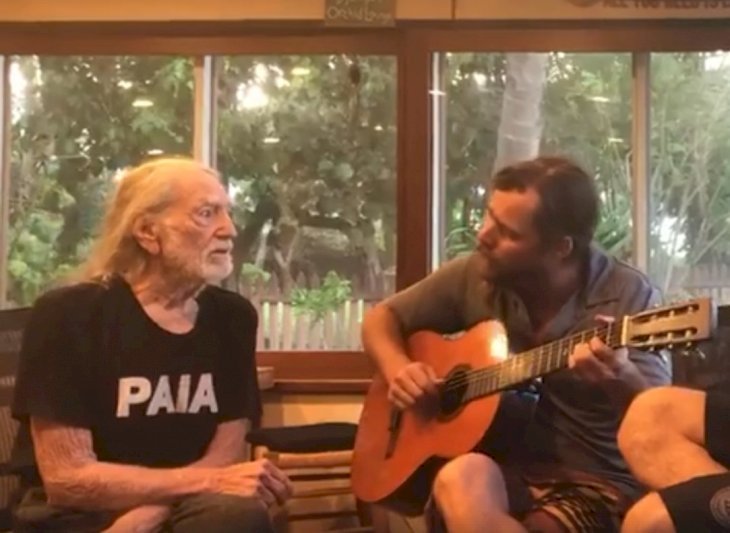 Source: Facebook/Lukas Nelson & Promise Of The Real
Sitting in the screened-in porch, a month after the two brothers recorded, 'Willie & the Boys' with their dad, playing guitar and singing verses of the fan favorite, 'Pretty Paper' together.
Since the song's release decades ago it gained popularity, and this year, the Lumineers decided to post their rendition of the song just in time for Christmas.
Find out more on our Twitter account @amomama_usa.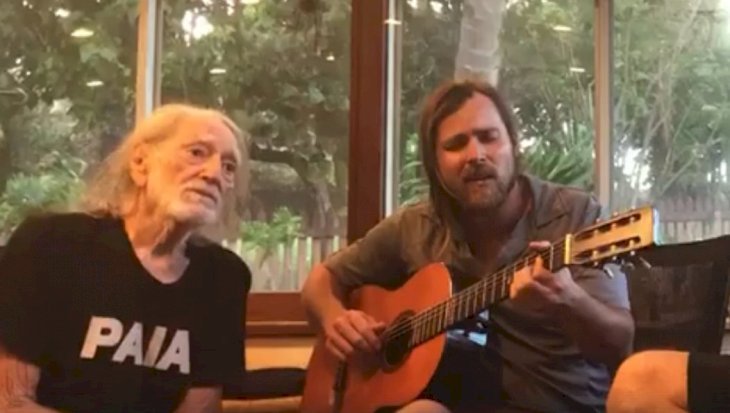 Source: Facebook/Lukas Nelson & Promise Of The Real
But 'Pretty Paper' was inspired by a real person. His name was Frankie Brierton from Santo, Texas.
Frankie had spinal meningitis as a child and sold paper and pencils outside the now-shuttered Leonard's Department Store, as it caused him to be disabled below the neck. The whole town knew Frankie from his shop, including Willie, that lived there before he moved to Nashville.
Even though Frankie died in the 1970s, his spirit will live on in the song for many more holiday seasons to come. Turning 86 years old on April 29 next year, Willie has had quite the life so far.
He started early on in life with his first public performance when he was five years old, reciting a poem, and wrote his first song at age 7.
At the tender age of 13, Willie signed with Pamper Music as a songwriter and earned him an entire $50 a week, which was probably not bad in those years starting out.
During the early years, Willie donned many hats until he made it in the music industry. From saddle maker to encyclopedia salesman to working in the Air Force. His first album, 'And Then I Wrote,' included song that became big hits for artists like Patsy Cline, Billy Walker, and Faron Young.
Willie's 1978 album, 'Stardust' stayed on top of the country album charts for a straight 540 weeks, which also translates into ten years, for us non-mathematical minded people to understand.
The talent definitely runs in the family as a video of Willie's son, Lukas, where he performs Willie's classic song, 'Always On My Mind' is enough to give anyone goosebumps.
Lukas performed his rendition of the song during a late night jam session aboard the 19th Sandy Beaches Cruise; an annual cruise features a group of country and Americana artists.
After hearing his rendition of the classic song, many claimed that Lukas sounds exactly like his father. The 'music cruise' got started Texas songwriter Delbert McClinton in 1995 and remained popular since.
Please fill in your e-mail so we can share with you our top stories!