Meghan Markle's mother spotted in California sunshine amid rumors about her Christmas with Queen
Meghan Markle's mother Doria Ragland was seen in California. It appears she won't be spending Christmas with her daughter. 
Previous reports suggested that The Queen invited Ragland to spend Christmas at Sandringham with the rest of the royal family. 
That story has been undermined by royal correspondent Victoria Murphy. Ragland's appearance in California since last week is also an indication that the media was under a false impression. The photos are found below.
Follow us on Twitter for more @amomama.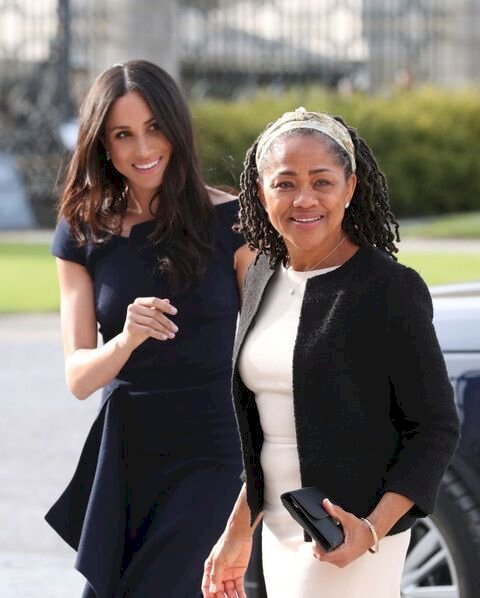 Murphy spoke to Yahoo UK's the Royal Box. She said: 
"My understanding is that she's not going. I don't think that's because they weren't able to or anything like that, I just think it's not usual for in-laws to go." 
With that, it's clear that the mother of the new Duchess of Sussex will not be the first exception to traditional rules at Sandringham. 
Even Kate Middleton's family has never been allowed to stay on the Queen's Norfolk estate. Although they did spend a morning there once, they stayed at the Anmer Hall at the time.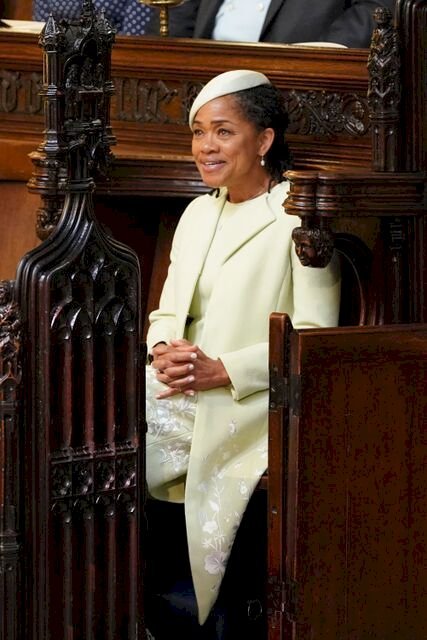 Murphy further explained the mix up: 
"I know it was suggested that she was going to go, but that was never confirmed."
Royal biographer Duncan Larcombe further built on the point: 
"That would have been such a break, such an enormous break from royal tradition. That doesn't mean she wouldn't be welcome and she is very welcome within the royal fold, but Sandringham's something special." 
Indeed, the Queen took to Ragland since she attended Meghan's wedding back in May. With the fact that Meghan has no other relatives around her and considering her pregnancy, the Sandringham invite didn't seem too far-fetched.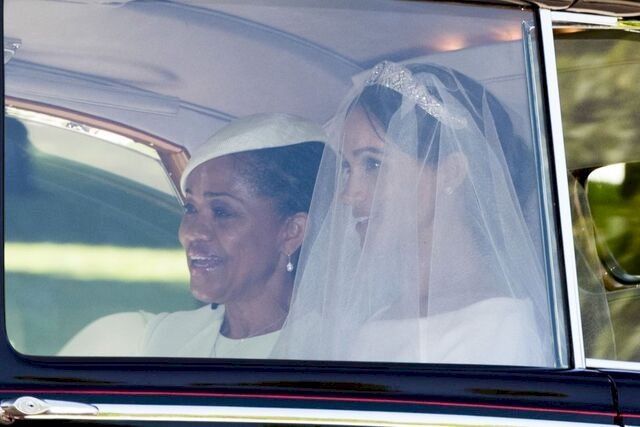 Nonetheless, the 62-year-old appeared to be in her element on Monday as she ran errands. She was accompanied by a male friend. The two were both in black. 
The yoga teacher and social worker loaded things into the trunk of a vehicle as her dogs also kept her company. 
For Christmas festivities, it's unclear who Ragland will be mixing with. Thomas Markle Jr said that it's been years since the family has had a Christmas dinner together. 
Meghan remains out of contact with her father Thomas Markle and her sister Samantha Markle. The two have made a few appearances talking about the disconnect.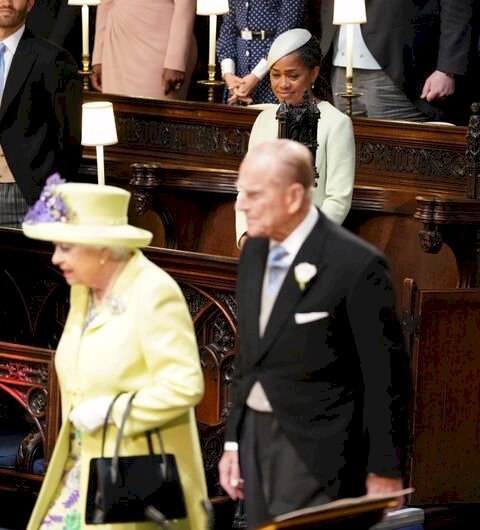 The Duchess of Sussex, however, is expected to be with her new royal family. This includes the Queen, Prince William and Kate Middleton, Prince Charles and Camilla, her husband Prince Harry, and other royal members. 
The tradition continues from 1988 when the Yuletime was first started. They will also attend a church service at the Church of St Mary Magdalene. 
Spending Christmas away from her daughter is not the only changed report that has come up recently. It's also been confirmed that Ragland will not be living full-time with her daughter. 
Meghan and Harry are set to move out of Nottingham Cottage and into Frogmore Cottage next year. While there might be a separate room for Ragland to visit, she won't be an in-house grandmother. 
Yet the supportive mother will likely be doing her best to care for her grandchild who is due in Spring 2019. She was said to be taking nanny classes. 
Furthermore, she regularly accompanies Meghan to events. Back in September, Ragland stood nearby as Meghan gave her first speech when she launched her new cookbook.
We love how proud Prince Harry looks of his wife Meghan at the launch of her cookbook which showcases recipes from some of those affected by the Grenfell Tower fire. 😍#PrinceHarry #MeghanMarkle pic.twitter.com/frRF3ys3Km

— The Royal Family Channel (@RoyalFamilyITNP) September 20, 2018
Prince Harry also looked on adorably as his wife gave the impressive three-minute talk. At one point, the two exchanged a knowing smile, with Harry looking particularly proud of his wife. 
Although Meghan might miss her mother for Christmas day, Harry will, as usual, be there to support her throughout the occasion.