Remember Kyra from 'Reba'? She Took a Break from Acting and Is Focusing on Voice Acting
The actress drastically dropped weight and looks almost unrecognizable from her first four seasons as her beloved character on "Reba."
Scarlett Pomers, who played Kyra Hart, the second child in the family in the popular sitcom, also has credentials as a singer and a songwriter.
POMERS' HEALTH ISSUES
But her career has been marred by terrible health issues. It was only in the fifth season of the show that Pomers health problems came to light.
It was reported that she had been battling anorexia and had lost 33 pounds owing to the syndrome, weighing in at just 73 pounds. 
As a result, Pomers was only seen in two episodes of the 5th season of the show, as she spent much of the year receiving treatment for the condition.
Following her battle with her eating disorder, she went on to become an ambassador for the National Eating Disorders Association.
In addition, Pomers also started Arch-Angels, an initiative that offers treatments for eating disorders to people who cannot afford it.
POMERS' FILM CAREER AFTER "REBA"
Apart from "Reba," the other television appearance which brought Pomers fame before she stepped away from acting, was her role "Star Trek: Voyager".
She portrayed the role of a half-human and half-Ktarian character Naomi Wildman. The role won her a lot of critical and commercial acclaim.
Pomers was awarded the Young Artist Award for Best Performance in a Drama Series in the category of Supporting Actress.
Pomers' acting potential was discovered at the tender age of three. She was at a shopping mall with her mother, when an agent walked up to them and persuaded the mother to get Pomers into acting.
POMERS' OTHER VENTURES
"Reba" completed its 6th and final season in 2007. Three years later, the actress released her first album, titled "Insane."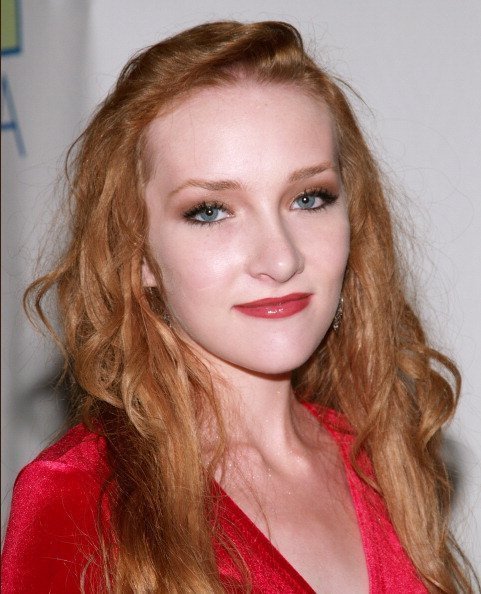 It did not take long for her to announce that she was going to retire from acting and focus on two other passions: photography and music.
Venues like Whiskey A Go Go and House of Blues often feature live music performances by Pomers and her band, Scarlett.