Do You Remember Kyra from 'Reba?' – Scarlett Pomers Took a Break from Acting and Is Focusing on Music
Scarlett Pomers, who played young Kyra on "Reba," is now a beautiful 33-year-old who decided to hit pause on acting to focus on her music career. 
Scarlett Pomers played Kyra Hart on "Reba," the second child in the family in the popular sitcom. She was a huge part of the show from 2001-2007, after starring on "Star Trek: Voyager" from 1998 to 2001 as Naomi Wildman. 
After her roles on television, she decided to switch gears and get into music, save for some voice acting work. This was also to focus more on her health, which she struggled with towards the end of "Reba."
Naomi (Scarlett Pomers) Samatha Wildman (Nancy Hower) of the USS Voyager. #StarTrek pic.twitter.com/eyxDnRDID1

— TrekCore.com 🖖 (@TrekCore) December 28, 2018
POMERS' HEALTH ISSUES
On the fifth season of the hit sitcom, Pomers' health problems came to light. In fact, she was only on two episodes before she had to drop off to deal with her health issues before they got any worse.
At the time, the show's producers noticed that aside from her dwindling size, she was more withdrawn on-set, as compared to previous seasons where she was often bubbly and a ray of sunshine to everyone around her. 
ALLOWING HERSELF TO GET HELP
It was then that the executives decided to sit down with Pomers and her family to encourage her to seek help. In the beginning, Pomers would get angry and insist that she was fine. However, in 2005, she finally admitted to herself that she wasn't.
It was revealed that she dealt with a very serious case of anorexia nervosa, an obsessive disorder that forces those diagnosed to worry about what they eat, and how much. By the time she checked herself into a facility to treat her eating disorder, she only weighed 73 pounds. 
AN ADVOCATE FOR HEALTHY EATING
Following her battle with her eating disorder, she went on to finish the sixth and final season of "Reba," and she went on to become an ambassador for the National Eating Disorders Association. She would speak in front of people, talking about the importance of seeking help for anorexia.
"I couldn't stand thinking this was going to be the rest of my life. My health was in danger."
SHIFTING TO MUSIC
It wasn't until 2010 when people heard from her again, debuting in a band called "Scarlett." Due to its moderate success, the band was only able to release one album which had five tracks. By 2014, she decided to hit pause on acting to follow other passions, which include music and practicing yoga. 
In addition to her music career, Pomers also started "Arch-Angels," an initiative that offers treatments for eating disorders to people who cannot afford it. Knowing how treatments helped save her life, she wanted to let other people have that same benefit that she was given.
POMERS' CAREER AFTER "REBA"
Apart from "Reba," her other most notable appearance would be on "Star Trek: Voyager." Her role on the show won her a lot of critical and commercial acclaim, even winning the Young Artist Award for Best Performance in a Drama Series in the category of Supporting Actress.
Her other credits are for smaller roles both on TV and films such as "The Baby-Sitters Club," "Baby Geniuses," and "Erin Brockovich." She is also credited for some theater roles, including on "Ruthless!," and "I'll Be Home for Christmas."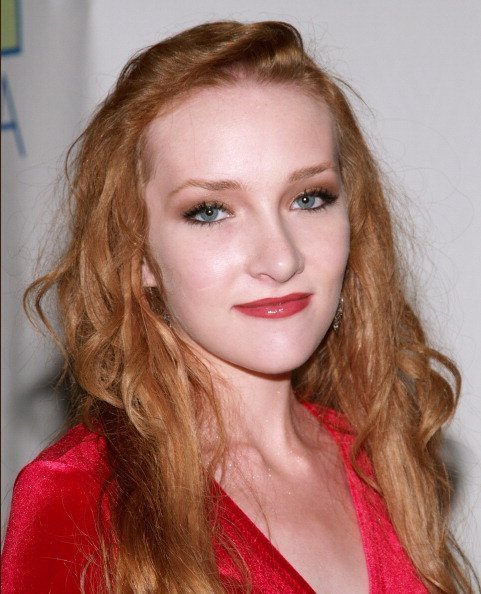 Happy focusing on her passion for music, it seems Reba McEntire's on-screen daughter has ultimately bowed out of acting to focus on singing and songwriting. Venues like Whiskey A Go Go and House of Blues often feature live music performances by Pomers and her band.