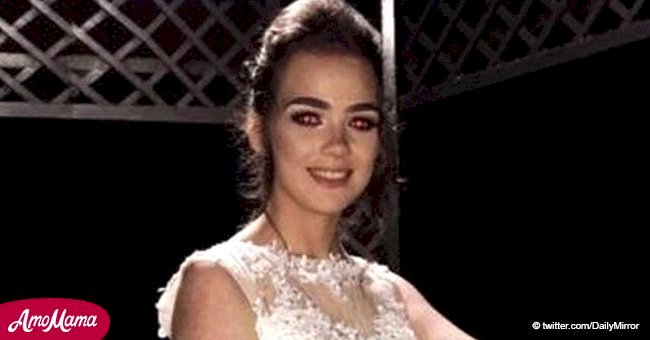 Teen girl killed herself last Christmas Eve the same way her aunt did
A teenage girl hanged herself on Boxing Day after years of mental health issues. Two days before, she discussed her outfit for Christmas day.
Tiegan O'Rourke was described as a "healthy, happy child" by her mother Ema Catley. But by age 10, she started suffering from mental issues.
From 2015, Tiegan' struggled to adjust following the suicide of her favorite aunt. Manchester Evening News reported that the young girl went on to hang herself as her aunt did.
She wrote a text which read:
"I want to be with my auntie."
On December 24, 2017 at about 4 p.m., medics found her unconscious in her bedroom at Davlin House.
Just hours before, Tiegan was telling her mother how excited she was "about Christmas presents for her brother."
"I told her I had moved some money into her bank account from a relative."
Paramedics were able to regain a pulse. Sadly, Tiegan had already sustained fatal brain injuries that resulted in her death the day after Christmas.
Tiegan was reportedly struggling to adapt to the change of care from child services to adult services. She was not able to get "two to one" attention from caretakers.
"At times I saw significant improvement, she organised a Macmillan coffee morning and would support others, but after her move to assisted living, she was not used to it. She told me it had been a mistake to put her there and that she felt abandoned and rejected."
The year her aunt died, Tiegan began to self-harm.
"She had three overdoses in a six week period - one of those attempted overdoses was when my sister passed away. She was very close to her auntie and took that really badly."
However, she saw improvement after the incident. Tiegan participated in the "Miss Lancashire" beauty pageant where she reached the finals.
She was also happy to attend her school's prom and her niece's birthday. On the day she died, Tiegan was deciding what to wear on Christmas day.
"There was nothing that struck me as odd. On previous occasions she had self-harmed she wouldn't speak to me the same day."
"She made friends with a young lad but the boy died in the bedroom next to her. This was another dent on her and she descended after that - she struggled with the supported living arrangement."
"Tiegan was asking people not to tell me about some of the self-harm incidents because she did not want to distress me."
The devastated mother said her daughter "could be absolutely fine and in the next 30 seconds it would completely change."
Tiegan opted to have her organs donated if she were to die. James Newman, her coroner, commended the deceased saying, "What a credit to Tiegan to do that. She has gone on to hopefully save the lives of others."
In an online tribute, Tiegan's grandparents wrote:
"You will never age, nor your beauty ever fade. Your inner beauty you shared selflessly and lightened all the hearts you touched. Rest your head now and sleep. Your work is complete."
Another teenager killed himself around Christmas time, calling it a "Christmas present" to his family.
Matthew Jones purchased a gas canister off the internet. He told strangers about it. However, he had only told his parents about bullying issues at school days before committing suicide.
When Jones performed asphyxia and killed himself, parents Linda and Roger later discovered some disturbing messages.
His emails reflected a belief that Jones was a burden to his parents. Now the couple is warning others to take heed of any warning signs from their kids.
Back in October, a father was also motivated to commit suicide after his son did it just weeks prior. Martin Leonard, 48, lost his son Macauley in a hanging incident.
The boy had broken up with his longtime girlfriend hours before he left his dad in shambles. Sadly, weeks later Leonard left his wife Lisa all alone by hanging himself.
The National Suicide Prevention Lifeline is 1-800-273-8255. Other international suicide helplines can be found at befrienders.org.
Please fill in your e-mail so we can share with you our top stories!