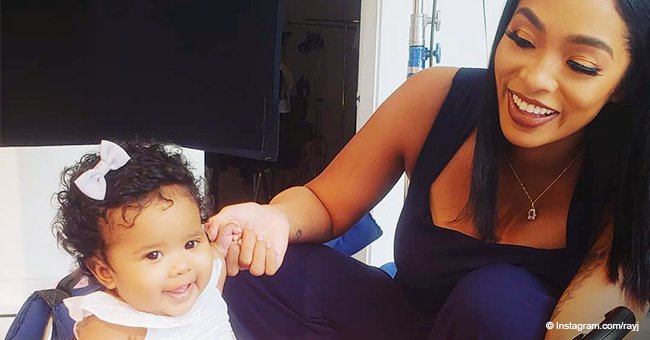 Princess Love vows to stop posting pics of baby Melody on social media after 'disgusting' comments
Princess Love has decided to stop posting photos of her child on social media after she discovered some disturbing comments on her posts.
Angry and disgusted, Princess Love vowed never again to post anything about her baby daughter, Melody, after seeing the most absurd comments on the comment sections of her Instagram posts.
"Love and Hip Hop: Hollywood" star Princess Love has been an open book on social media given her career, but ever since she found out that there have been people posting some disturbing comments about her daughter, she decided to dramatically change the way she shares things about her personal life with her fans.
The new mom swore that she would never post photos of Melody Love Norwood ever again, posting a text that says "The disgusting things right [sic] under the picture of a child. I WILL NEVER POST MELODY'S PHOTO EVER AGAIN ON SOCIAL MEDIA".
Of course, this also meant deleting all of the pictures that she had already posted, hoping not to see anything disturbing about her child ever again. Meanwhile, it seems Ray-J doesn't feel the same way, as he still has photos of their daughter up on his Instagram page.
Prior to her revelation, Princess has proudly been sharing photos of their little girl, sharing even the most simple milestones that she encounters every day. Recently, the parents shared a video of Melody munching on a snack, and even that made their followers gush. The proud dad captioned the video with "you are my heart and my soul", clearly depicting the way he sees his child.
Now, fans will have to rely on Ray-J to share updates about their daughter, now that Princess has vowed never to post anything about her ever again on social media.
Please fill in your e-mail so we can share with you our top stories!