Gerald Levert's Son Is a Grown Man Now and Is the Spitting Image of His Famous Dad
LeMicah Levert, son of the late R&B legend, takes after his father in looks and character.
Until his death in 2006, Gerald Edward Levert thrilled audiences far and wide with his amazing vocal skills. Even in death, the "Private Line" singer continues to have an impact on fans. Gerald was also a writer, arranger, producer, and performer.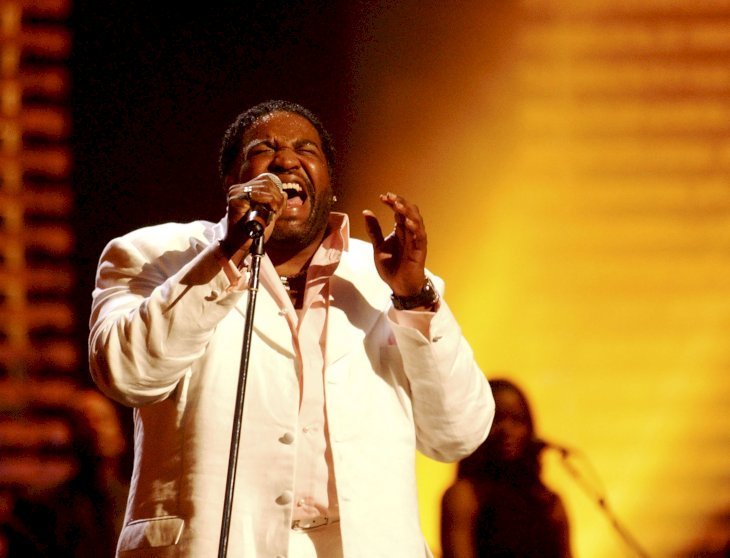 The passionate, world-class 1990s soul singer had a flair for slow jams and love ballads. He dabbled into musical styles such as Contemporary R&B, Quiet Storm, and Adult Contemporary R&B.
Throughout his career, he was a member of three bands: LeVert, LSG, and Gerald & Eddie Levert. Levert also won a Grammy Award posthumously in 2008 for his album/track "In My Songs" as the Best Traditional R&B Vocal Performance.
Gerald died in Cleveland on November 10, 2006, at the age of 40. However, his son LeMicah Levert has managed to fill a void that he left. He has grown to develop a striking resemblance to his father.
LeMicah was one of the crew members on the 2018 movie, "SuperFly," and has worked on a couple of other productions as well, but beyond making a name for himself, the artist is making his father proud.
LeMicah stood up for his dad's friend, comedian Mo'Nique, and revealed that she's been a huge help for his family over the years. The Oscar award-winning actress and comedian recently boycotted Netflix.
She accused the streaming service giants of gender bias and racial bias. She expressed her opinion that Netflix was showing herself and other colored female entertainers no love.
While Mo'Nique got support and encouragement from some notable names, she also received the backlash from many fans and celebs who disagree with her actions.
LeMicah, however, stood solidly behind her, explaining on social media that she has always been there for him and the family, even after Gerald's death.
Not only is LeMicah his father's spitting image, but it also appears the young man has a heart just like his late dad.
Meanwhile, another of Gerald's children, daughter Camryn, has also been making him proud. The young woman was only eight when her father passed on, but she's been harnessing her musical talents long before then.
 In November 2018, for the 12th anniversary of her father's death, the stunning beauty released a song titled "I Miss You" in honor of the singer.