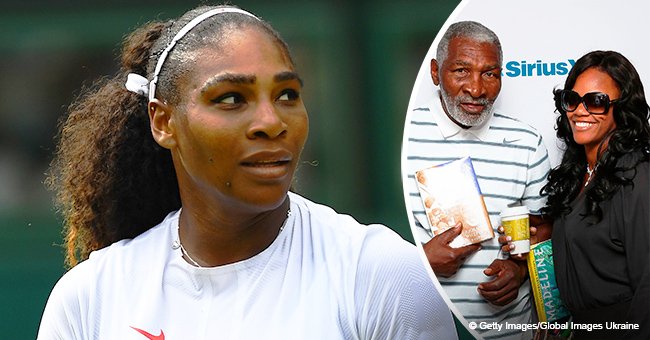 Serena Williams' dad reportedly can hardly speak after strokes & accuses ex-wife of taking his home
The father of Serena and Venus Williams, Richard Williams, revealed that he suffered strokes and accused his ex-wife, Lakeisha, of forging his signature to take his house.
As Daily Mail reported, Richard, who used to be a tennis coach, filed documents to court against his estranged wife, 38-year-old Lakeisha, pointing out that she faked his signature on mortgage papers to transfer his Florida house into her name.
His documents contain examples of his signature from 2002 compared to the ones in 2017 in which Lakeisha allegedly forged it. Apart from that, the reports set cleat that Richard's health is very delicate as he cannot properly speak and, as a result, has given power of attorney to his son who acts as his interpreter.
WHAT'S IN THE COURT DOCUMENTS?
Richard and Lakeisha tied the knot in 2010, but he filed for divorce in 2017. One year before, it was reported that he suffered a stroke, but court documents set clear that he had two.
Apart from that, the former coach suffers from a neurological condition that affects his mouth, which is why his 45-year-old son Chavoita LeSane took the role of his interpreter.
The lawsuit sets clear that Lakeisha allegedly transferred herself the deed for one of his houses in Palm Beach, Florida without Richard's permission and, apart from that, took out a $152,000 mortgage from David Simon, an associate, using Richard's signature.
While the "forging theory" is the one that Richard and his attorneys believe more likely, they have in mind a second possibility: the man did sign the papers. However, since his "mental capacity was compromised," he didn't know what he was doing.
It was not the first legal issue Lakeisha has been involved, though. In June, Richard filed another lawsuit accusing her of stealing his social security checks. Apart from that, he claimed that she was stalking him and his son Chavoita.
Richard's health is very delicate as he cannot properly speak.
NOT WALKING SERENA DOWN THE AISLE
After Richard suffered the strokes, his life changed. On November 16, 2017, he was supposed to walk Serena walk down the aisle during her wedding to Reddit co-founder Alexis Ohanian. Even though Richard was very excited, he texted his daughter saying that he couldn't do it because he was not "himself" anymore.
Serena understood that he had been through a lot, so he wrote back and said: "Daddy, it's okay, if you don't want to come to the wedding at all, that's okay too. I'm not going to be upset with you about it, so I don't want you to be upset about it."
Please fill in your e-mail so we can share with you our top stories!