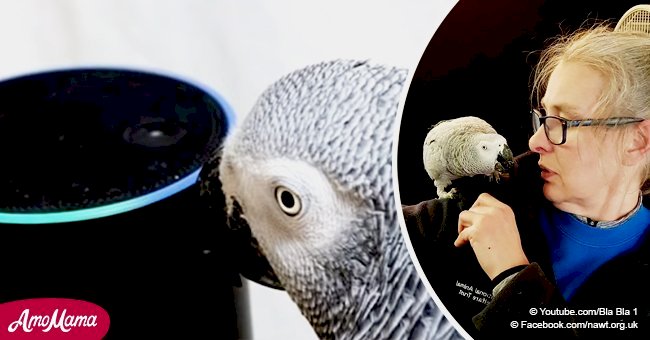 An intelligent parrot uses Amazon Alexa to shop while owner is away

A parrot named Rocco, in Didcot, United Kingdom, uses the Amazon Alexa smart device to buy and listen to music.
Its owner, Marion Wischnewski, says the bird has bought strawberries, watermelons, raisins, broccoli, ice cream and even ordered a kite, light bulbs, and a kettle, reports People.
"Rocco and Alexa talk all day. Then I have to review the shopping list and cancel all the items that he have ordered," says Wischnewski.
Parrot fell in love with owner's Amazon Alexa and uses it to order shopping, as reported by The Sun. Read more on our Twitter account @amomama_usa.
This African gray parrot, a species known for its intelligence and imitation skills, was rescued by the National Animal Welfare organization.
Since his previous owner taught him to repeat many vulgarities and the center did not want the bird to show up in public, Marion works in the place, opting to take care of him at home.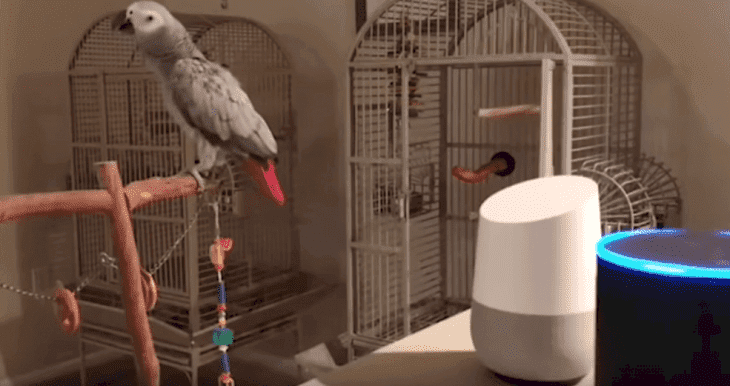 Source: Youtube/blabla1
Rocco also likes to dance and always asks Alexa, the artificial intelligence support, to play her favorite songs.
All bird lovers want the world to know how smart and special their feathered friends are, and a great way to show off your bird's talents is to teach your bird some cool tricks that will impress anyone who sees them.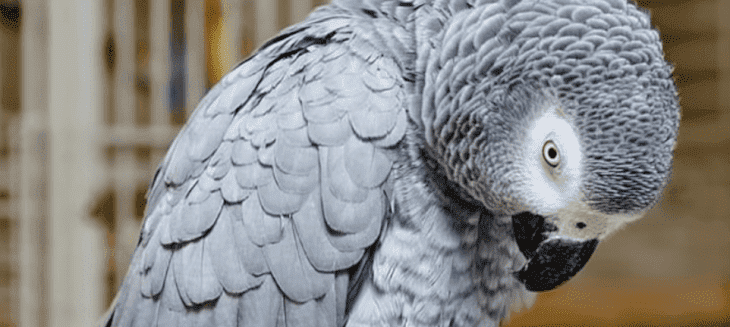 Source: Youtube/blabla1
It can seem difficult to train your pet bird at first, but if you start with the fun and easy tricks outlined below, you'll be surprised at how simple it can be to teach your bird cute tricks that will delight audiences of all ages.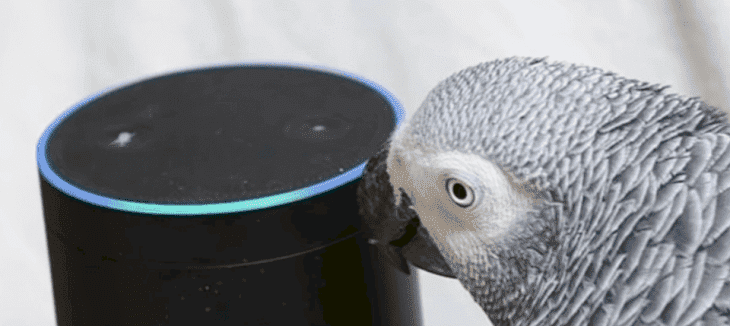 Source: Youtube/blabla1
Not only will it help you teach your bird more impressive maneuvers, but teaching your bird to do certain tricks can also come in handy during vet visits, cage cleaning time, and many other aspects of bird ownership.
If you haven't done so already, set aside time to start working on this important command as soon as possible. And if you love birds as much as we do, you can´t miss this funny story about an angry cockatoo named Pebbles.
She is a very particular cockatoo; she loves to talk, to swear, to laugh out loud, to imitate her owner and to try to talk like humans do. It is the most famous cockatoo on YouTube, its videos have managed to get millions of visits.
Please fill in your e-mail so we can share with you our top stories!