Couple create a stunning 300-square-foot home on wheels, and it's breathtaking
Small space living is not for everyone, but taking a look at an affectionately named tiny home, 'The Draper' will have you strongly consider giving it a try.
The 'Tiny House' movement became popular amongst people that felt that paying off mortgages in overcrowded suburbia and living life earning money to make that stay as comfortable as possible, was just not worth the chase.
And if you think about it, it's like a luxury apartment on wheels. Cluttering up will be a difficult task for sure but with many options and configurations to choose from it's hardly what could be seen as social regression.
Modern amenities and stylish finished are all on offer, with matters like electricity, water, and sewage having clever workarounds.
Read more on our Twitter account @amomama_usa.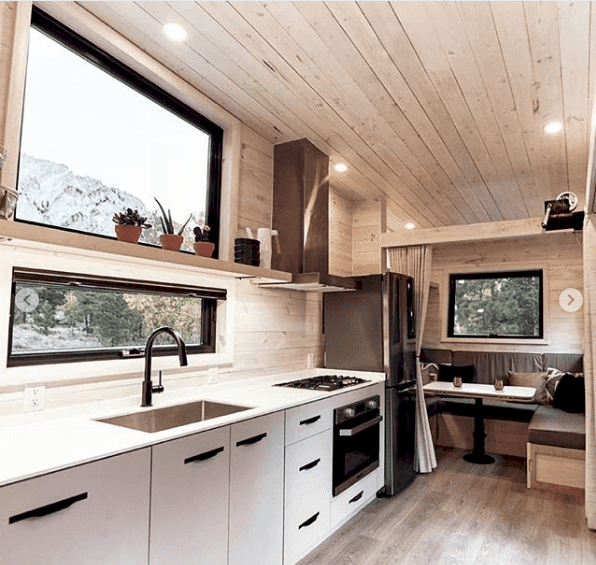 And if you fancy giving the minimalist lifestyle a try. Brian and Jodi Buzarde created Land Ark, a company that offers custom RVs with the amenities of a tiny home. They have the perfect tiny home for couples or an individual completed and ready to go.
The tiny home offers 300 square feet of careful design and all the luxury of a swanky New York apartment. It's one of two models they have on the market and is called 'The Draper,' named after Don Draper, the lead character in the hit series, 'Mad Men.'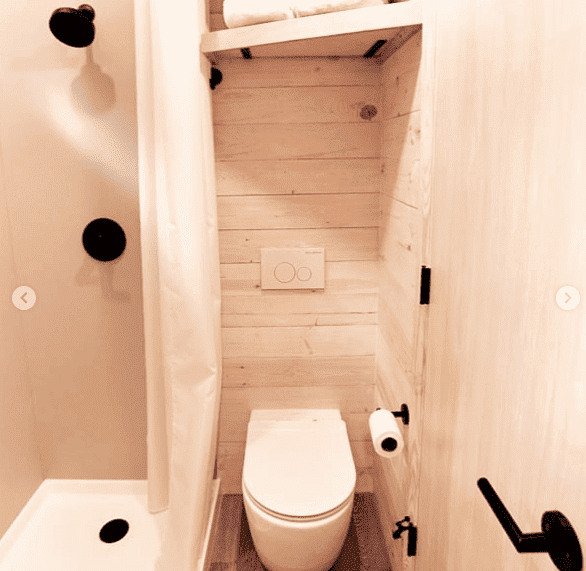 The interior creates a swinging 60s feel and includes a dining area, kitchen, mudroom, bedroom, sleeping space for guests and a fold out deck to sit and relaxingly watch the sun go down.
The whitewashed pine furnishings add a cozy feel and appliances much like you would find in most kitchens can be seen like a stainless steel refrigerator, gas oven, and freezer. 
Guests sleeping quarters folds out from the dining room couch, while the main bedroom is in a separate space upstairs, and surrounded by windows that give a fantastic panoramic view.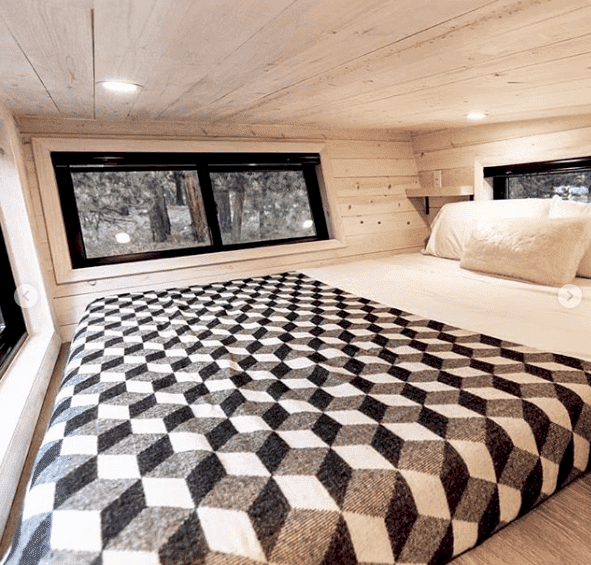 Inside the mudroom, you will also find a washer and dryer, while the bathroom features a full-sized walk-in shower. For $144,900 you can literally wheel off your own slice of heaven into the sunset of your dreams.
Land Ark's other model, The Drake, is perfect if you are looking for something a bit more modern which features an entertainment section with a window-side counter and a cozy loft with extra hidden storage space.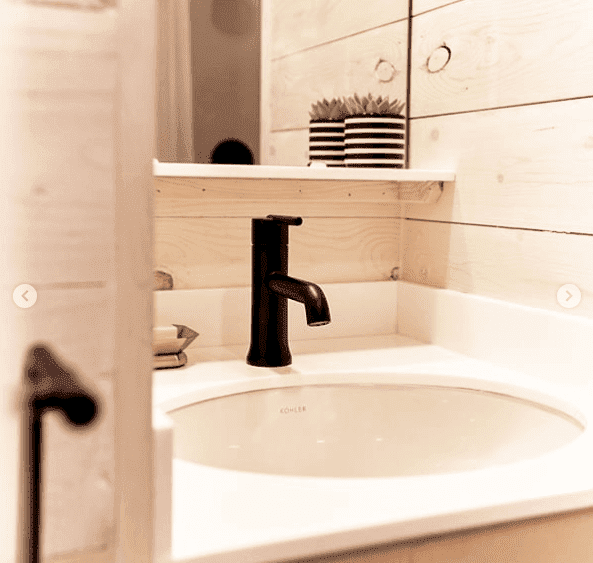 The tiny house movement is not news, the
concept
has been around for a few decades, but the most recent uptake in popularity came when Jay Shafer built a tiny home for his private use, and then decided to start the company called Tumbleweed Tiny House Company two years later.
Since then the idea gained popularity and is perfect for those wanting to cut on unnecessary costs and get back to basic living.
In Lake City, Florida, tiny homes got taken to a new level when a newly renovated tiny home became available for just $200,000. It is an old grain silo and got converted into a beautiful home.
Many modern-day finishings an amenities available in spite of its compact size, and bursting with charm.