Story behind 'feud' between Penny Marshall and Cindy Williams
The much-talked-about feud between the two co-stars from the hit 70's show, "Laverne & Shirley," might have been blown way out of proportion.
Penny Marshall, who sadly passed away only a few days back, and Cindy Williams reunited on the set of "Sam & Cat" for their guest appearances in an episode back in 2013.
The pair then took time to talk with USA Today and open up about their much controversial feud on the set of their old show.
Many news outlets reported that the former co-stars often got on each other's nerves over the course of the shooting of "Laverne & Shirley."
A League Of Their Own was empowering but I was hooked on Laverne And Shirley as a little kid. Thanks Penny Marshall
Schlemiel, Schlimazel... pic.twitter.com/d8mji916N1

— Wendy Rollins (@wendyrollins) December 18, 2018
However, Marshall downplayed all the rumors by stating that a few disagreements are bound to happen when people work together for a rather long time.
Follow us on Twitter to learn more.
"That was rumors. Any show you work on for eight years, you're [going to] argue at some point," Marshall told the news outlet. "Way overblown."
Williams echoed Marshall's thoughts by calling the headlines "overblown," but added that the two of them had different approaches to work and varied personalities, which would often lead to a clash of opinions.
Thank you, Penny Marshall. For the trails you blazed. The laughs you gave. The hearts you warmed. pic.twitter.com/7qPKJa6ApH

— Ava DuVernay (@ava) December 18, 2018
During a 2012 interview with Fox, Marshall also informed that she did have some grievance with Williams's then-husband, Bill Hudson.
However, despite all the differences, the two actresses were very much a part of each other's lives even after the end of the show with Williams often even visiting Marshall's house to watch and discuss television.
As a comedian, actor and director, Penny Marshall was truly in a league of her own. She'll be missed. pic.twitter.com/xX7CfMWot0

— comedycentral (@ComedyCentral) December 18, 2018
Williams further informed USA Today that the two of them got together for "Sam & Cat" because the show's director, Dan Schneider, was their fan and he wanted to give them a tribute.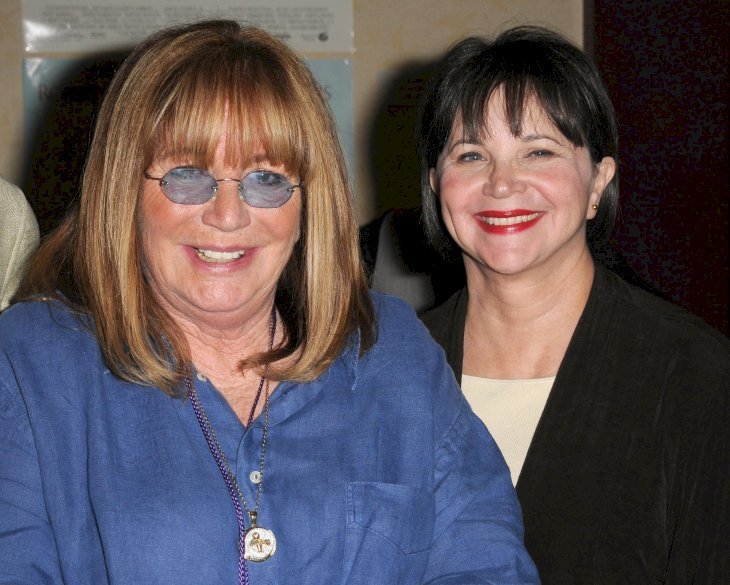 Marshall and Williams's appearance was scripted into the show by putting them in a scenario, where characters that they play are in a state of enmity.
The main stars of the show, Jennette McCurdy and Ariana Grande, had to then track the two of them down and try to mend their relationship.