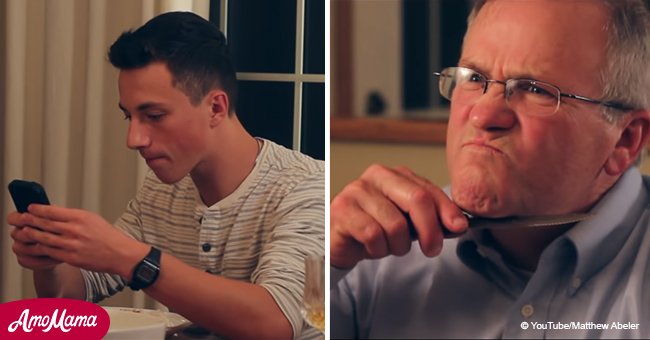 Father teaches his sons a lifelong lesson to not use phones during family dinner
Seems like human contact is becoming obsolete, almost to the point of people spending more time on their phones than actually interacting with each other face-to-face.
This phenom affects everyone but it is more noticeable when it comes to young people, who are more in touch with how technology is developing.
As a way to demonstrate this, a Youtube user named Matthew Abeler came up with an idea involving a family trying to have a normal dinner at home.
Follow us on our Twitter account @amomama_usa to learn more.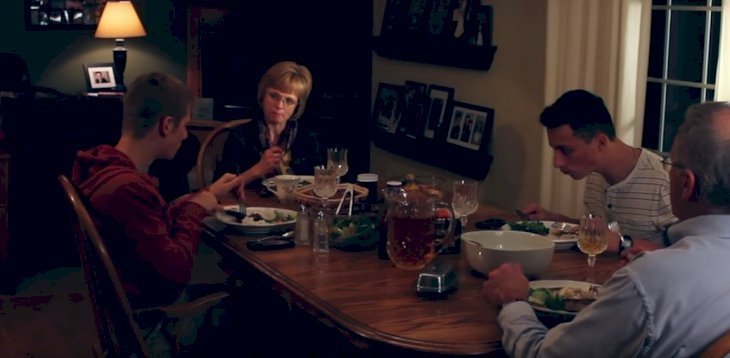 Youtube/Matthew Abeler
At the beginning of the video, everything seems normal as a father, mother and both sons enjoy their food, but it quickly takes a turn for the worse when one the boys reaches for his phone.
As he started playing with the device, his brother across the table follows his example, which annoys his father. The patriarch of the family asked his son to pass him the salt and the boy complied, sliding the salt across the table without taking his eyes off the phone.
The mother smiles sweetly at her husband, who jokingly makes a gesture with the knife across his throat. That's when a loud bang is heard and the boys raise their heads.
Their father pulled out an old typewriter and began to type, seemingly oblivious to everyone else. One of the sons asks him what he is doing, to which he replies: "Sorry, I must have been a little distracted."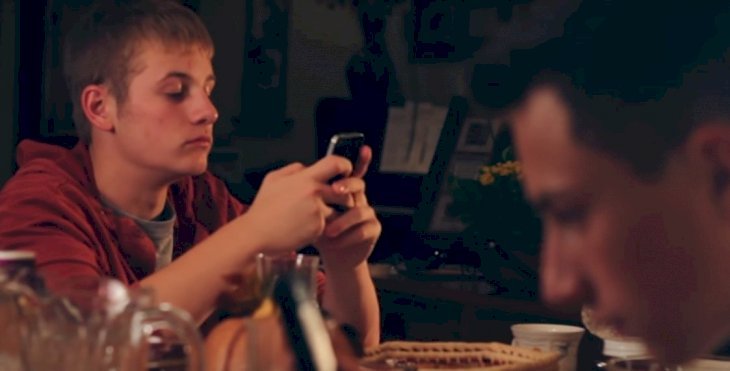 Youtube/Matthew Abeler
The boys quickly realize what he meant and put down their phones, as the father asked again for the salt with a proud smile on his face.
Although simple, the video passes on a powerful message. Instead of enjoying dinner with their parents, the boys were lost in a virtual world, which is empty and void of emotions.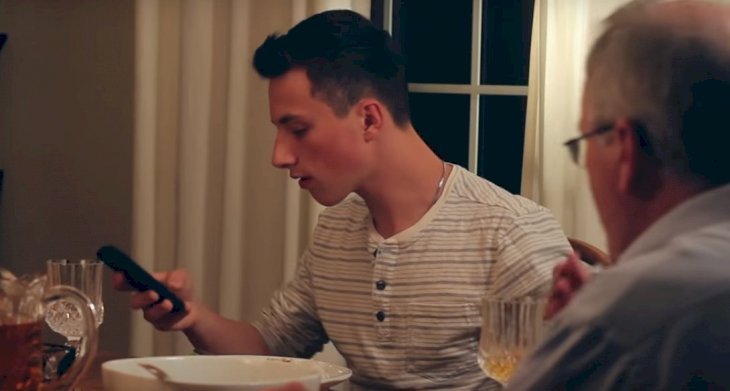 Youtube/Matthew Abeler
A PROBLEM THAT KEEPS ON GROWING
Aside from keeping people more and more isolated, this type of behavior is considered to be very rude, especially during dinner or a conversation, and a great part of those experiences get lost in the process.
This issue is spreading like wildfire, so much that some restaurants, such as Frankie & Benny's chain, in the UK, has started to give free meals to children whose parents don't use their cell phones during dinner.
Please fill in your e-mail so we can share with you our top stories!