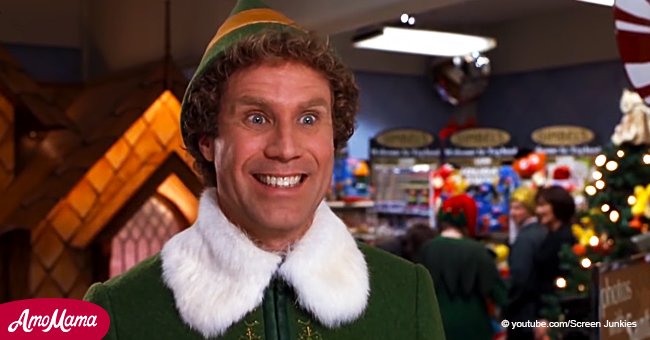 Remember the iconic New Year 'Elf' film? Here's a list of its most quotable lines

It's the season to be jolly again and what better way to get into the Christmas spirit, than watching the film "The Elf" again.
The film has remained a holiday mainstay since its release 15 years ago and featured Will Ferrell in the role of the Buddy the Elf.
Follow our Twitter account, @amomama_usa and scroll down for hilarious quotes and snippets from the beloved film.
The films hilarity stems from a grown, 30-year-old man reacting in a way he usually wouldn't if he'd grown up anywhere besides the North Pole.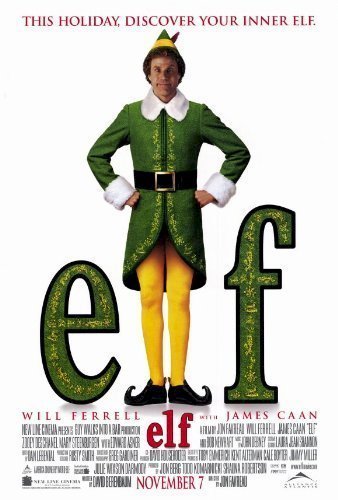 Source: Wikimedia Commons
Buddy's childish innocence and naivety genuinely shine through in the will, and Ferrell received critical acclaim for his portrayal of the lovable elf.
Here follows a list of Buddy's best quotes.
"My finger has a heartbeat."
"I'm a cotton-headed ninny muggins."
"I'm singing! I'm in a store and I'm singing! I'm in a store AND I'M SINGING!"
"Bye Buddy, hope you find your dad!"
"Buddy the elf, what's your favorite color?"
"He's an angry elf."
"I just like to smile. Smiling's my favorite!"
"You sit on a throne of lies."
"Son of a nutcracker!"
Christmas viewing at its best
Add "The Elf" to your Christmas line up this for an unforgettable festive season. Not only does it have the best quotes, as we've just proved, but the story has valuable lessons about friendship and acceptance.
The line up is also star-studded, and Ferrel is joined by the likes of James Caan, Zooey Deschanel, Bob Newhard, Peter Dinklage, and Jon Favreau.
If the elf is not how you plan to spend your Christmas, have a peek at the Hallmark's line up for December.
There is something for everyone and our list features films all our favorite actors – form Candace Cameron Bure to Tia Mowry.
Please fill in your e-mail so we can share with you our top stories!