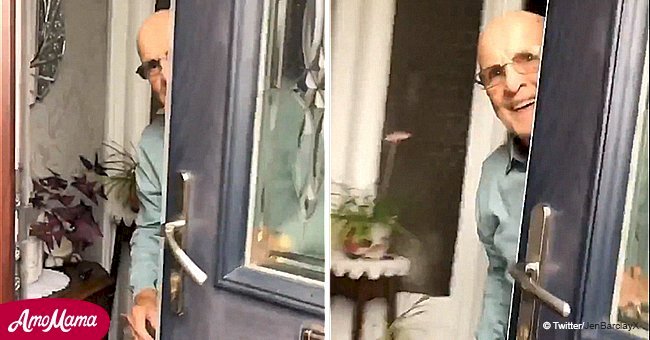 Student captures grandfather's sweet reaction when she visits him in this viral video
An adorable video showing the compilation of a grandfather's joyous reactions each time his granddaughter visited him went viral.
Jennifer Barclay, a student from Scotland, shared a minute-long clip, which sees montages of her grandfather's reactions each time he opened the door for her when she went to visit him.
The video has 17 different occasions on which her grandfather opens the door for her, and every time there is a big smile on his face.
On various occasions, the grandfather welcomes her with not just open arms but also with his smart quips, making her laugh instantly.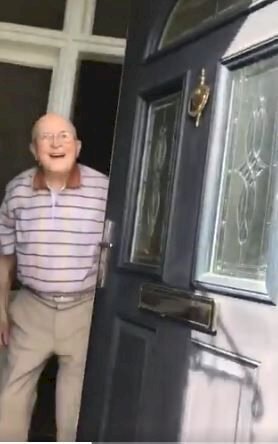 Source: Twitter/JenBarclayX
Follow us on Twitter to learn more.
Posting the video on Twitter, Barclay wrote, "My wee Granddad, 87 years young and he's my number one guy."
She further went on to confess her love and respect for Robert, writing in her tweet, "I love him with all my heart. And I love recording his reactions when I come to visit. I hope everyone can appreciate the video I've made as much as I do."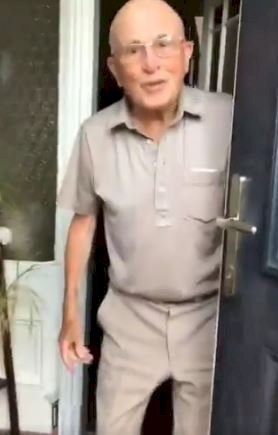 Source: Twitter/JenBarclayX
Since posting, people have showered the video with as much love as Barclay has done while making it. So far, it has received over 120,000 retweets and more than 620,000 likes, making it one of the most watched videos on social media.
Among the grandfather's various reactions, the one in which he asks Barclay for a password for entering really stands out and shows the elderly man's fun side.
Another reaction sees him exuberantly welcoming his granddaughter by saying, "Hello, honey bun," a sweet gesture which might have touched many hearts.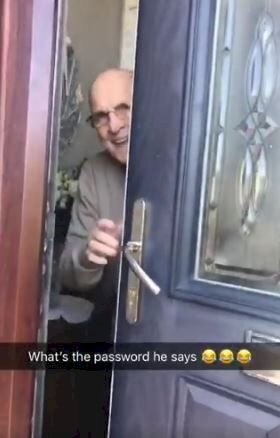 Source: Twitter/JenBarclayX
In the thread to Barclay's original post, many Twitter users commented about their own favorite reaction from the montage.
One Twitter user, Alison Hodgson, wrote that the last reaction was "the sweetest" for her before adding that she and her 15-year-old daughter both have been "touched" by the video.
Just like this viral video star duo, previously, another grandfather-granddaughter pair also went viral after they shared their adorable tap dancing session on YouTube.
The duo melted hearts all over the world and gathering over 1 million views as well as more than 19,000 likes on their video.
Please fill in your e-mail so we can share with you our top stories!