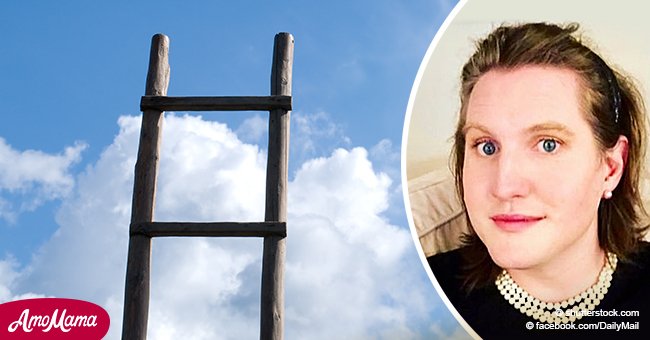 Proud LGBTQ supporter launches GoFundMe to raise money for ladders as a counter to Trump wall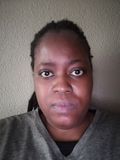 On Sunday, triple amputee Air Force veteran, Brian Kolfage launched a GoFundMe campaign called "We The People Will Fund The Wall." The goal of the crowdfunding initiative was to raise $5 billion to build a border wall between the US and Mexico.
On Wednesday, another GoFundMe campaign initiative was launched to counteract Kolfage's one. This one is called "Ladders to Get Over Trump's Wall."
Charlotte Clymer is an Army veteran, a transgender woman, and a communications specialist for the Human Rights Campaign who created the "Ladders to Get Over Trump's Wall" fundraiser on Thursday. She revealed on the GoFundMe campaign page that she got the idea of the initiative from the Twitter account @HoarseWisperer.
The aim of the initiative is to counteract Brian Kolfage's campaign to raise money to build the US-Mexico border wall. So far, the page has raised $10,977,540 of the $1 billion goal which seems to have been lowered from $5 billion.
For more on this story go to our Twitter account @amomama_usa. However, Kolfage has had a suspicious past according to NBC.
On the other hand, Clymer's campaign has already raised $63,080 of it's $100 million goals in one day. The page reads:
"We saw some folks are raising money for a border wall to keep out our migrant siblings and fellow human beings, who are fleeing violence and persecution and whose tragically-underpaid labor is essential to the US economy. "
Clymer also urged people to "focus on human rights and creating a community that reflects our supposed values." She shared that Kolfage's initiative would only raise the total $21,7 billion in 35 years if they can reach $1,7 million daily.
The activist explained that they wanted to we "make sure ladders are ready to send over to our undocumented friends and help them" if the wall is funded. She further explained that if they didn't reach their goal, the money raised would go to the Refugee and Immigrant Center for Education and Legal Services (RAICES).
According to its website, RAICES is the largest immigration legal services provider in Texas. Clymer revealed that the true goal of her fundraiser wasn't really about ladders.
She explained that the campaign was actually "about lifting people up." At one point, President Donald Trump threatened to shut down the government if he wasn't given $5 billion for the border wall.
House Republicans have voted to approve a bill to fund the border wall. The vote wasn't supported by the Democrats and its prospects in the Senate don't seem good as the Democrats have pledged to defeat it.
The final numbers were 217-185. Eight Republicans voted against the package, which includes $5,7 billion to construct a border wall and $7,8 billion for disaster relief.
Please fill in your e-mail so we can share with you our top stories!