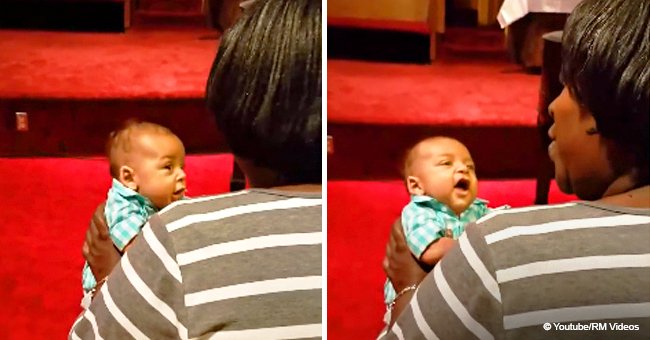 Adorable video of baby attempting to singing along with mom in church still touches people's hearts
The cutest moment was captured on video when a baby boy started singing gospel songs with his mother. Viewers were overflowing with happiness at the sight of the infant.
A 2-minute video clip was posted on YouTube of a baby boy in a striped collared outfit being carried by his mother. Throughout the video, the infant starts to sing along with his mother to their own gospel song renditions. They both sang "Jesus" in a beautiful way, but of course, having the infants singing not as clear as his mom.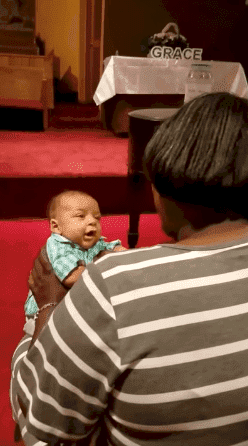 Source: YouTube / RM Videos
The baby boy tried to keep up and be in sync to his mom's tones and it turned out to be the cutest mother-son moment, in such a sacred place. Other members of the Church had their attention on the child and put smiles to their faces as well. The One family member even said, "He's going to get the Holy Ghost tonight."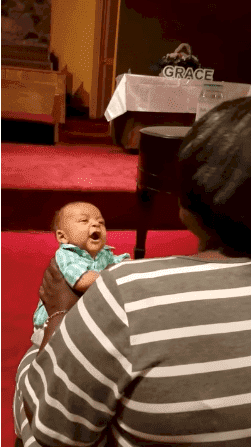 Source: YouTube / RM Videos
The video quickly went viral and gained over one million views on YouTube alone. Users also commented how glad they were to see the moment captured on film.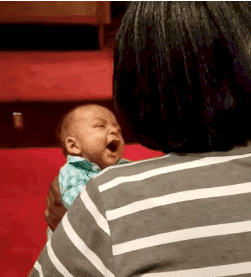 Source: YouTube / RM Videos
One user said, "I was laughing right along with the woman recording in the background. This warmed my heart to see. That baby is precious and was listening to get the notes right. As others posted Out of the mouths of babes, Praise our Lord and Savior Jesus Christ Amen!" Another commented,
"This is absolutely too precious for words. What a beautiful and blessed moment and I'm blessed for having the opportunity to see this. Thank you for sharing that sweet baby with us."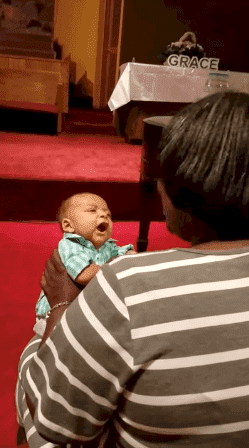 Source: YouTube / RM Videos
Definitely, everyone's hearts were touched at the joy of seeing the baby boy trying his best to belt out his tunes with his mom. What makes the sight even better is that is all happened during service.
Please fill in your e-mail so we can share with you our top stories!