Throwback video of 5-yr-old Raven-Symoné talking about boyfriends & family still makes people laugh
Raven Symoné grew up under the spotlight. At age 5, she was already a regular on the sitcom "The Cosby Show," and as part of the show's promotions, she had to visit some talk shows. Her appearance on the "Tonight Show" with Johnny Carson still makes people laugh.
Raven is one of those child stars that have grown up in front of our eyes. She is 33 and has been in the industry for 30 years, and while she's had her fair share of controversies along the way, the public still love her, especially when she lets out her comedic side.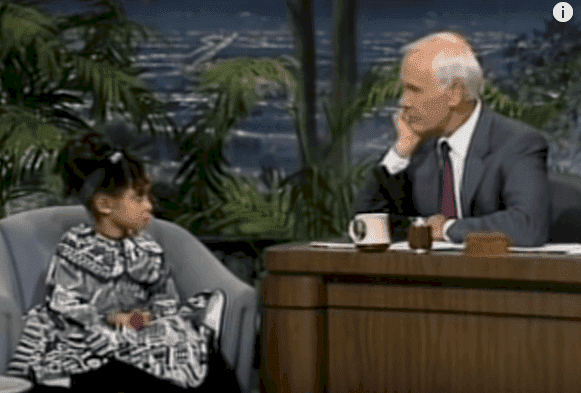 Source: YouTube/Missy Logo
In 1991, Symoné a pint-sized Raven was one of the guests on Johnny Carson's "Tonight Show" on his last season as a host. Since she came out on the set, the little girl stole hearts with her politeness and bright smile.
Rocking a black and white dress and a big bow on her hair, Symone pocketed the audience and Carson effortlessly, being able to keep up with the pace of the interview for six minutes, something that even adults struggle with today.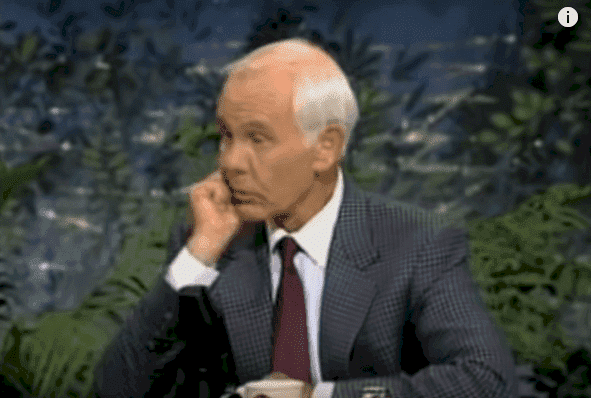 Source: YouTube/Missy Logo
She set up the mood for the interview when, after Carson asked her if she had any brothers or sisters, she suddenly got serious and warned him "watch yourself, Mr. Carson," causing the host to look perplexed and the audience to burst into laughter. It turns out, she misheard his question. "I don't have any boyfriends," she said, and Carson corrected her "oh I didn't say, boyfriends, I said brothers or sisters."
"I'm gonna get one now," she says, and promptly clarifies, "brother or sister." She also states how she skipped kindergarten to go into first grade, and then immediately brought out a single rose to Carson, stating that since it was his first year, she wanted him to have it because "I love you."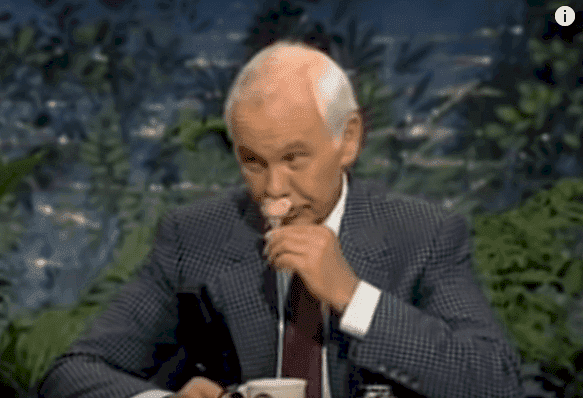 Source: YouTube/Missy Logo
Raven also talked about her vacations in Cancun, where she saw flamenco dancers, and taught Carson a game she learned in Louisiana.
By the end of the interview, Carson was rightfully impressed by Symoné's charming personality. "Very articulate for a 5-year-old," wrote one YouTube user under the video's comments.
RAVEN TODAY
These days Raven is back on Disney Channel with a sequel to the show "That's So Raven," which led her to stardom as a teenager. She was also the first African American woman to have her name on in the title of a TV comedy series.
After four years in the series, Raven went on to star in the short-lived series "The State of Georgia" and made her Broadway debut in the 2012's "Sister Act." Later, she joined the cast of ABC's daytime talk show "The View," where most of her controversies took place.
From her refusal to be labeled as "gay" after revealing she was dating a woman, to stating she also didn't want to be labeled as African American, Symoné faced a backlash from the audience for years. So, when the possibility to return to Disney arose, she didn't think twice.
A JUMP OF FAITH
Now she's the adult in a comedy series with teenagers, and besides serving as a mentor for her young co-stars, Symoné also has a responsibility as an executive producer on "Raven's Home."
"When you learn to get on a tightrope, you're not just going to jump up on the tallest building," Symoné says.
"You're going to start a little bit low to the ground, so you have a net to catch you. I'm continuously having to make choices [as executive producer] that I didn't have to make before, in a place where I know that if I fall, there's someone to catch me."
Please fill in your e-mail so we can share with you our top stories!