Bride moves unsuspecting groom to tears with amazing rendition of a beloved Elvis classic
Allison Dyer wanted to surprise her groom, Jason Thurgood, at their wedding and decided to sing for him their special love song, which happened to be one of Elvis Presley's greatest hits. His reaction when he realized what was happening was heartwarming, to say the least.
The couple always loved to travel together and sing at churches, which is why it only made sense for Dyer to sing for Thurgood on the day of their wedding.
For them, "Can't Help Falling in Love" by Presley was always their special song. Speaking with Yahoo!, Thurgood explained that Dyer always dedicated the song to him because of her past.
Follow us on Twitter at AmoMama USA for more details and updates.
"Allison comes from a place where she used to be in an abusive relationship and to know that someone like me could change that for her is absolutely extraordinary," he shared.
Dyer wanted her performance to be a surprise. She wanted to make her groom cry as she walked towards him at the altar.
On the day of the ceremony, Thurgood was already over the moon when he saw his bride on the other end of the room. He was even more awed when he realized that Dyer was going to sing for him.
As if on cue, tears streamed down his face, and he was so overwhelmed that he leaned down and placed his hands on both of his knees for support.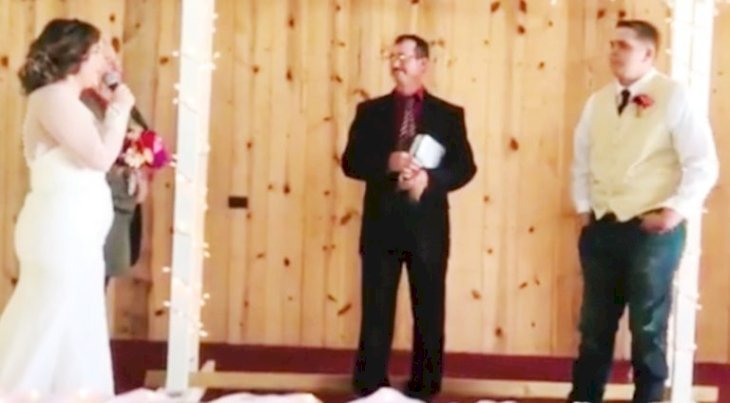 It was a special moment that they will forever remember. Luckily, one of their guests
recorded
the whole thing, and it has been viewed more than a million times on Facebook ever since their wedding in October 2017.
The couple met at church when they were still teenagers, and at the time, Dyer was not looking for a relationship. Although, when she got to know Thurgood, she knew he was special.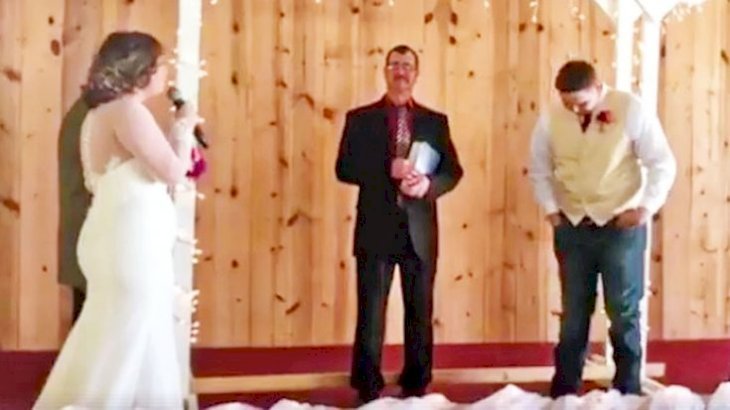 Speaking with Yahoo!, Dyer said, "I didn't want a relationship [when we met], but I knew God was telling me he was the one, so I took a leap of faith."
Meanwhile, at another wedding, the groom also cried when his bride sang "You Raise Me Up" as her father was walking her down the aisle.
To everyone's surprise, the father grabbed the microphone and sang the rest of the song. Almost everyone in the room was smiling, and some were even tearing up.