Young man sings Aerosmith's hit song and he sounds just like Steven Tyler (video)
Young Travis Cormier embodied his inner Steven Tyler when he auditioned for "La Voix" – the French-Canadian version of the hit singing competition, "The Voice."
Giving it all he got, Cormier sounded much like the Aerosmith frontman during his blind audition on the show as he sang the classic hit, "Dream On."
Stepping on stage, he wore a fedora hat and paired his skinny jeans with a black overcoat and burgundy shirt underneath. He looked every bit like a rock star.
Although, since it was still the blind auditions, his appearance couldn't contribute to how the judges will evaluate his performance. All he had to get a spot was his voice.
Follow us on Twitter at AmoMama USA for more details and updates.
At first, the young man seemed nervous, and it was quite evident in his voice. But when one of the judges pressed the button, it appeared that the young hopeful became more confident.
It seemed that he had nothing to worry about since the rest of the judges also hit their red buttons shortly after.
As each judge pressed the button one by one, Cormier's relatives at the back of the stage couldn't believe what was happening. They looked overwhelmed, but it was clear that they were very proud of the budding singer.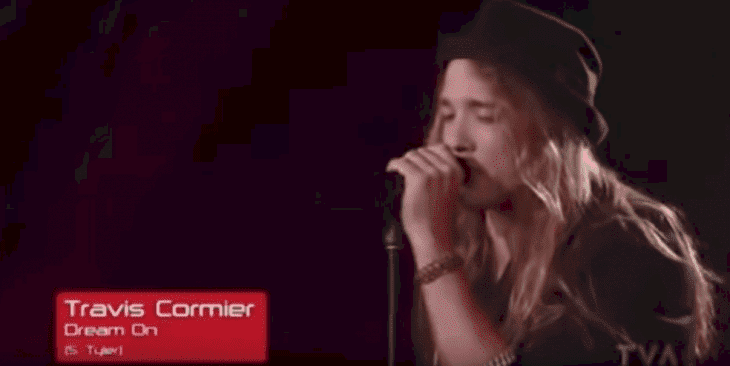 Cormier sang both the high and low notes with ease. In fact, he was even praised for how much his voice likened Tyler's. The way he reached the high notes was the highlight of his performance, which sent the audience screaming and cheering for him.
Even though it was only the blind auditions, Cormier managed to amaze not only the judges but also the rest of the crowd.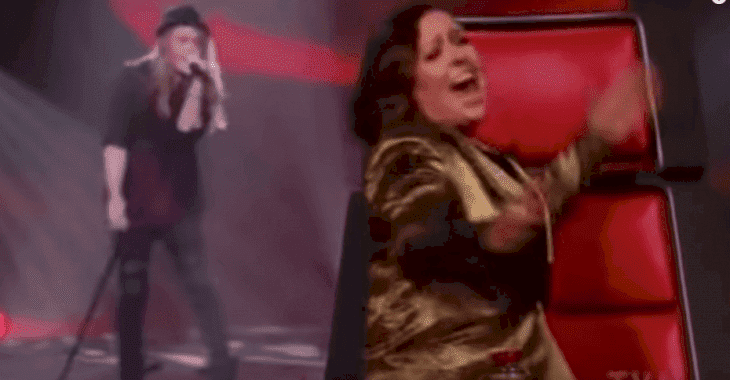 His voice and charisma captured their hearts, and they were instantly hooked.
Cormier is one of the many budding singers worldwide who had gained fame because of their jaw-dropping performances.
Another one was a French-Syrian singer named Mennel who wowed the crowd of the French version of "The Voice," when she sang an Arabic rendition of Leonard Cohen's "Hallelujah."
After her performance was aired on television, she quickly became viral.