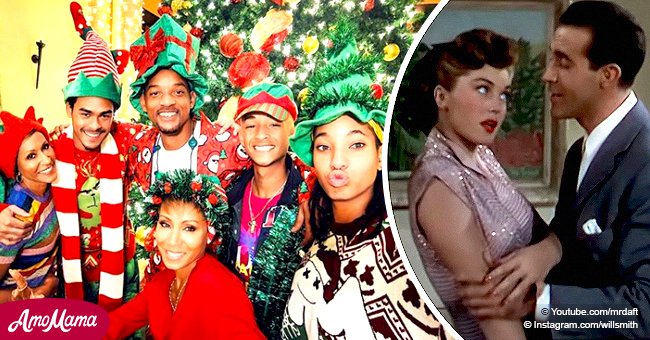 Willow Smith stops dad from singing 'Baby, It's Cold Outside' on Christmas eve
On Saturday, actor and singer Will Smith, 50, posted a YouTube video celebrating the festive season. The footage showed the star at home with his entire family.
Will forced his children to get into the Christmas spirit by making them dress up. He also tried to get his daughter Willow Smith to sing "Baby, It's Cold Outside," but the teenager stopped him and explained to him why.
Will Smith, 50, posted a video on his YouTube channel which featured his three children and his wife Jada Pinkett Smith, 47. He also showed how his wife had decorated their home.
The star described the sparkling decorations as "too much." Then he forced his children to "get into the Christmas spirit whether you like it or not."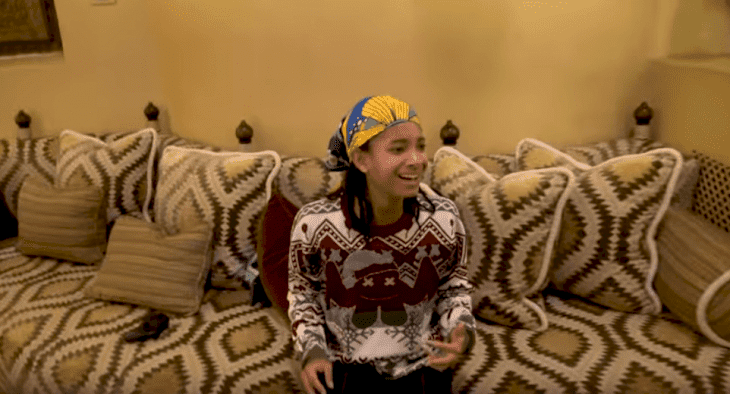 Source: YouTube/Will Smith
For more on this story go to our Twitter account @amomama_usa. He even made them wear typical Christmas clothing which was over the top.
His son, Jaden Smith, 20, got involved by performing magic tricks like pulling out a hat from another hat. At one point, Will sat down and debated the lyrics of the controversial song "Baby, It's Cold Outside" with his daughter, Willow Smith, 18.
The song has faced some criticism this year for being what others called "rapey." It features lyrics like, "Say, what's in this drink?" which the female star in the song asks as part and a back-and-forth between her and her date.
The man on the track continuously tries to convince her to stay the night despite her continued protests. She tells him "I really can't," and "The answer is no."
Willow refused to sing the song because she felt that "it sounds like a bad night." She and her father read the song's lyrics line by line with Will trying his best to convince her that the song was worth singing.
In the clip, the teenager points out to her father that "the first red flag" is the section where the man responds to the woman's request to leave with, "Baby, it's cold outside." Will yells in response, "Why?!" which causes his daughter to say it's "sus," slang for "suspicious."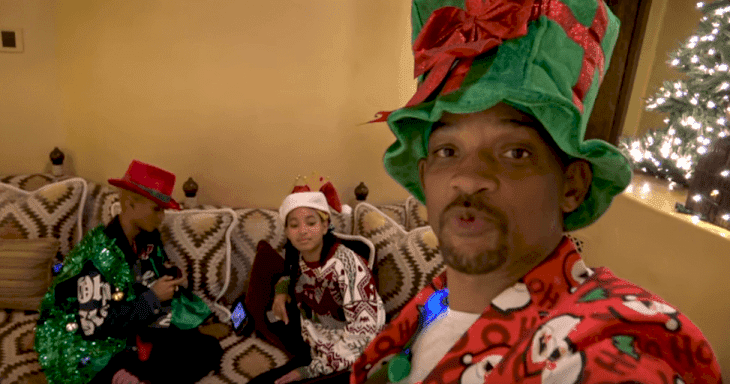 Source: YouTube/Will Smith
The actor tries to convince his daughter otherwise by insisting that the woman is "contradicting herself." However, Willow disagrees and even mentions that the woman in the song is also concerned that her father will worry about her if she doesn't get home in time.
She also directs the concern to Will and asks him to think of it "As a father." At that point, the actor smiles and relents saying, "She just got me. She tapped into it … She said, 'As a father.'"
To hit her argument home, Willow concludes, "This is the line right here: 'Say, what's in this drink?'" Jaden, who was behind the camera recording their conversation, shares his thoughts on the debate.
He says: "I feel like you were making solid points, but she was just very persistent." Will also posted a snippet of the debate on Instagram and expressed his disappointment that his family refused to sing the song with him.
The song has been surrounded by controversy ever since a Cleveland radio station decided to pull it from its seasonal rotation. The song was removed after listeners complained that the lyrics were "date-rapey."
A while back, Will opened up about how his daughter "really tested" him after she became famous with her single "Whip My Hair." Speaking to "Haute Living," the actor revealed how he experienced a "mutiny" within his family in 2012.
Willow had to "forgive" him for how he tried to control things in the early stages of her stardom.
Please fill in your e-mail so we can share with you our top stories!