Mom bursts into tears as she opens Christmas present and hears her late son's voice
December 27, 2018 | by

Jaimie-lee Prince
One grieving mother broke down in tears when her daughter gave her a touching Christmas gift.
Brittany Garcia shared a tweet of the instant her mother opened up her gift to find a heart-wrenching surprise that would draw tears.The video is found below.
In the clip, Garcia's mother unwraps a teddy bear dressed in a police officer uniform. She gets emotional when she realizes what it is.
Follow us on Twitter for more @amomama.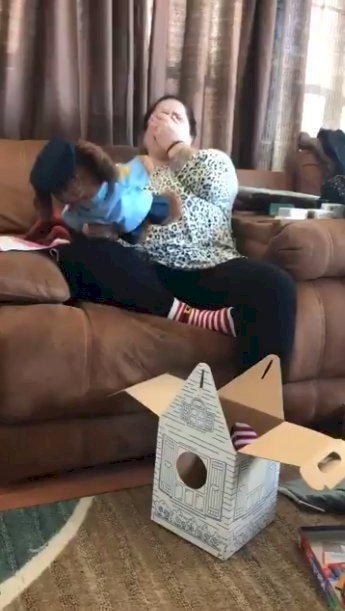 The Build-A-Bear present represented the son she lost back in October. The pain of the loss was still fresh.
Garcia then told her mother to squeeze the bear's hand. When she does so, the voice of her lost son is heard through the bear's mouth.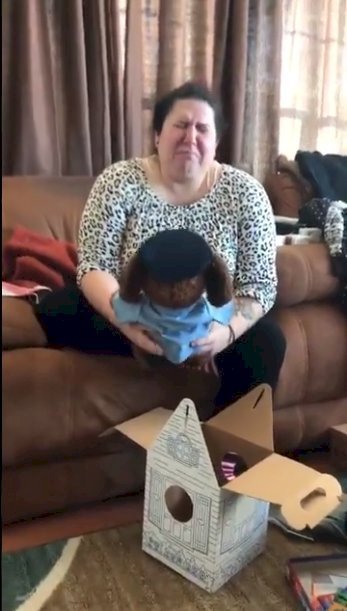 The mother immediately flings back on the couch as the tears start flowing. "Oh my God," she said.
Garcia's post received over 340,000 likes and was retweeted more than 70,000 times. Almost 2,000 comments were made under it.
The caption read:
"My little brother died in the beginning of October, for Christmas I got my parents a build a bear in a police uniform (he was a cop) with his voice [heart emoji] [broken heart emoji]."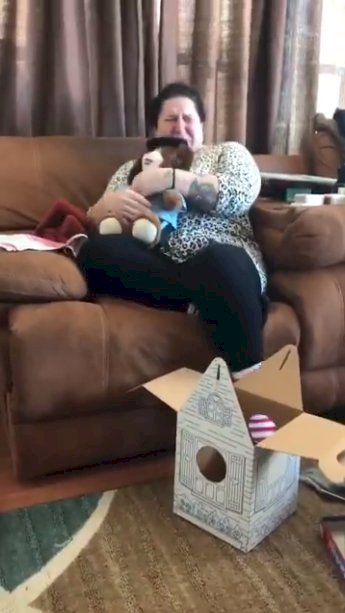 Her brother, Sean Tanner, worked for the China Lake Police Department before he passed. Garcia posted the clip on Christmas Eve.
Following the strew of reactions, she wrote in another tweet:
"I am completely overwhelmed by the reaction to the video I posted. The outpouring of love and support is something else and my family is beyond thankful. I posted a moment that happened during our first Christmas without my little brother. I never expected it to go this viral."
Two daughters worked together to gift a similar item for their father for this year's Christmas as well. Twitter user Melia also shared the video to Twitter.
The caption read:
"My dad refuses to get an iphone because a voicemail from his mom that passed away won't transfer from an android, so me and my sister put it in a ber. merry christmas dad."
The clip showed as the North-Carolina father opened up the teddy bear. He got emotional as he squeezed the bear's hand and heard his late mother's voice.
Back in August, another mother received a Build-A-Bear teddy from her son Patrick Harris. Her mother had also passed earlier this year in May.
When she squeezed the bear's hand, the voice of her mother brought out a scream. The message was clear, saying "I love you."
Harris revealed that his grandmother told almost anyone that. Weekes took care of her mother until she passed, so she was all too familiar with the words.
She gave the bear a hug as she continued crying out due to the overwhelming gift. We hope that the bittersweet presents helped all these people handle their grief a bit better for the season.