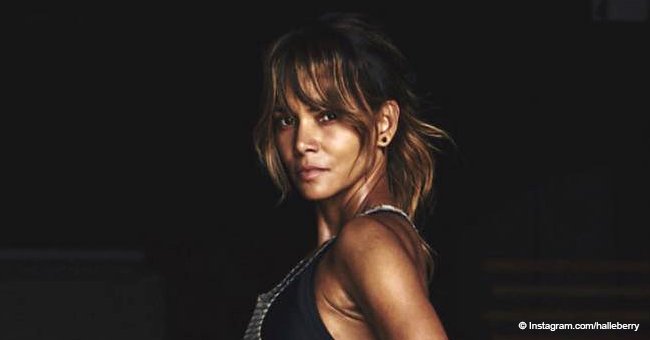 'Radar Online': Halle Berry's $8 million mansion invaded by pirates
Although the Woolsey fires scared away most of Southern California's population, it wasn't the fire that caused Halle Berry the most harm. It turns out, while everyone evacuated the place for their safety, her beachfront home was invaded by sea pirates.
The Oscar Award-winning actress was forced to evacuate her $8 million dollar Malibu coastal house due to the wildfires, but it wasn't the fires that did her damage. Radar Online found out that she was actually robbed by seafaring pirates.
According to a source that Halle reportedly spoke to about the incident,
"The looters got there by boat. Literally, they were pirates! When Halle was told about what happened, she couldn't get back into the area and she was frantic!"
After Berry evacuated her mansion on November 8, a band of robbers ended up going to her house by sailing up to the rear. It turns out, while the fire was close by, it did not hit her house and was safe enough for the pirates to eventually sneak in.
According to the same source, Halle ended up losing some expensive artwork and personal items, and it was clear that the criminals were used to what they were doing as they knew what they had to look for and what the values of these items were.
"They knew that the fire gave them exactly the cover they needed to pull off the job!"
Although Halle's house was unscathed, her fellow celebrities and neighbors, Gerard Butler, Miley Cyrus, and Roin Thicke were not as lucky and lost their homes to the wildfire.
Aside from just the fire, celebrity residents realized that it wasn't just the fires that threatened their homes, but even their belongings as people were attempting to loot their homes.
"This is the family home for Halle and her two kids. She spends a lot of time there, so the whole thing was very scary. She was terribly shaken up by this."
Halle herself has not spoken out about the whole ordeal, trying to keep this matter private to protect her children from even more harm.
Please fill in your e-mail so we can share with you our top stories!