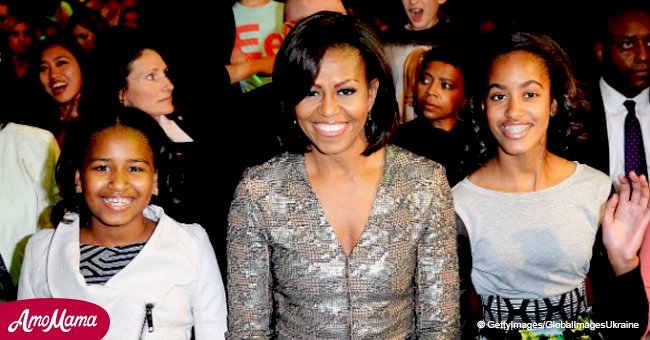 Here's what Michelle Obama's youngest daughter does to draw mom's attention
Michelle Obama stopped by the set of "Jimmy Kimmel Live!" for a November episode and opened up about the personal life of the former First Family.
During a hilarious and entertaining chat with the talk show host, Jimmy Kimmel, the former First Lady managed to tickle the audience's funny bones with her sharp-witted responses.
In one instance, she talked about her younger daughter, Sasha Obama, revealing about the special trick she uses whenever she needs to get her mother's attention in a crowd.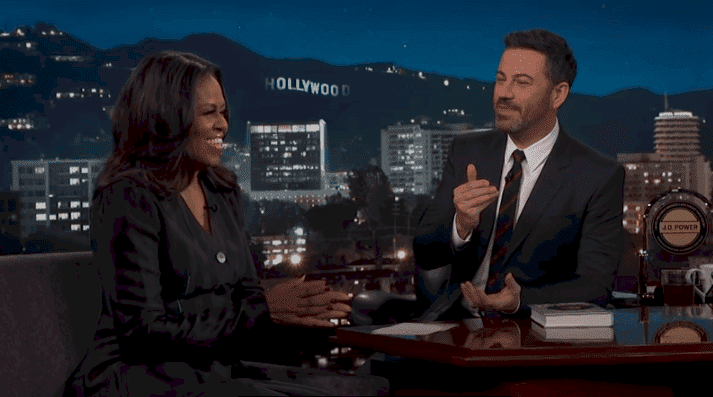 Source: YouTube/JimmyKimmelLive
Obama explained that her daughter straight out calls her with her full name to get her attention amid a sea of people.
"The game that Sasha plays with me is that when we're with a lot of people, she'll call me, 'Mom, mom, mom!' and I don't hear her. And then she's like, 'Michelle! Michelle Obama,' and then I look up."
Michelle Obama, Jimmy Kimmel Live!, November 16, 2018
Obama has been making a lot of public appearances in recent times as a part of the promotion of her newly released memoir, "Becoming."
Only a week ago, she also visited the set of "The Tonight Show Starring Jimmy Fallon" and had a similarly hilarious conversation with the host of the show.
During her appearance on the show, Obama joked that her husband, former president Barack Obama, wanted to win the second term in the oval office because of a surprisingly personal reason.
She explained that the former president wanted his daughters to spend their teenage years under the guard of the Secret Service, which prompted him to win the second term as the President of the US.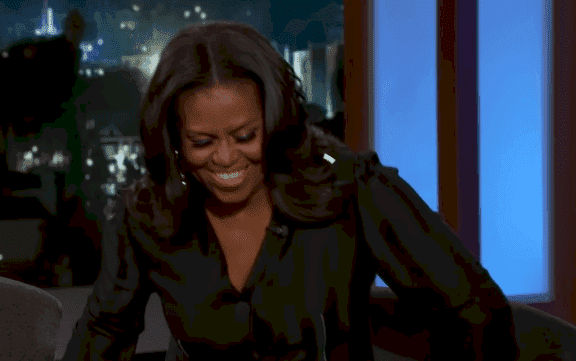 Source: YouTube/JimmyKimmelLive
During one of the promotional events of her memoir, Obama also spoke candidly about an embarrassing moment from her life when she was the First Lady of the US.
Follow us on Twitter for other similar news.
Please fill in your e-mail so we can share with you our top stories!