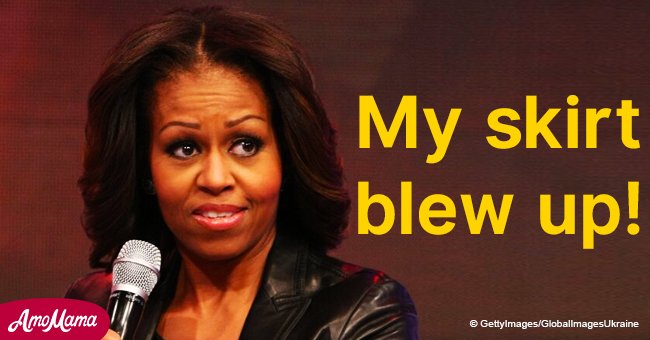 Michelle Obama opened up about her most awkward moment when she was rescued by Secret Service
Michelle Obama shared an embarrassing story about her White House days with the 2 Dope Queens.
Jessica Williams and Phoebe Robinson are closing their popular WNYC comedy podcast 2 Dope Queens with an exclusive interview with former First Lady Michelle Obama in which she talked about her new memoir "Becoming."
The comedy team revealed that the Obama interview would be their last podcast. The two women will be releasing their next Dope Queens' specials on HBO in 2019, revealed Hollywood Reporter on November 14, 2018.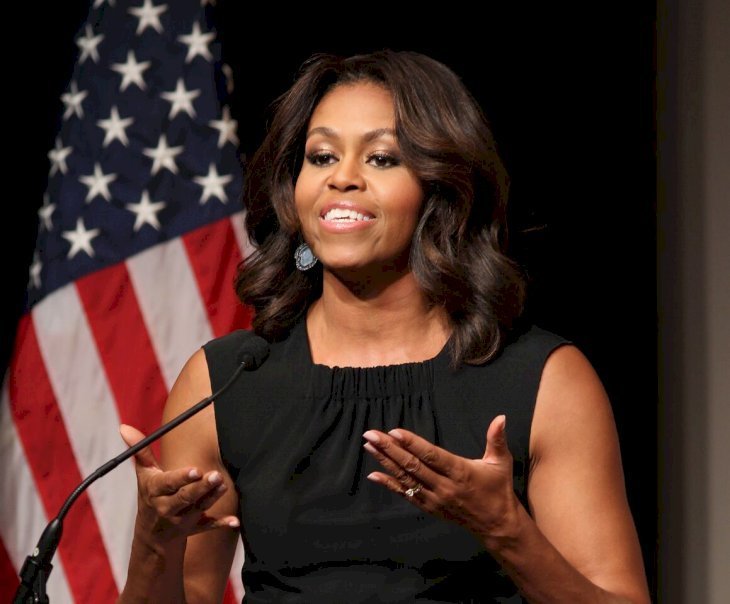 Source: Getty Images
SAYING GOODBYE ON A HIGH NOTE WITH MICHELLE OBAMA
Williams and Robinson confessed that they "couldn't have dreamed up a better, more meaningful, finale" than sitting down for a heart-to-heart with Obama.
Their interview with Obama touched on such varying subjects as hair, politics, women and anger, motherhood, and her experiences in the White House recounted in her new book - and one of her most embarrassing moments on an official visit to a rally.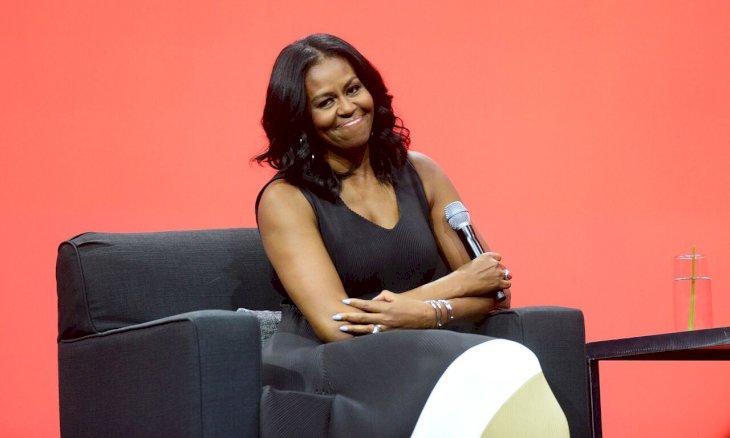 Source: Getty Images
SAVED BY THE SECRET SERVICE
Obama was accompanying her husband to a rally at the Asheville college campus when the wind lifted the back of her short flouncy skirt. Luckily her lead Secret Service agent was right behind and he gallantly stepped up and pulled her skirt down.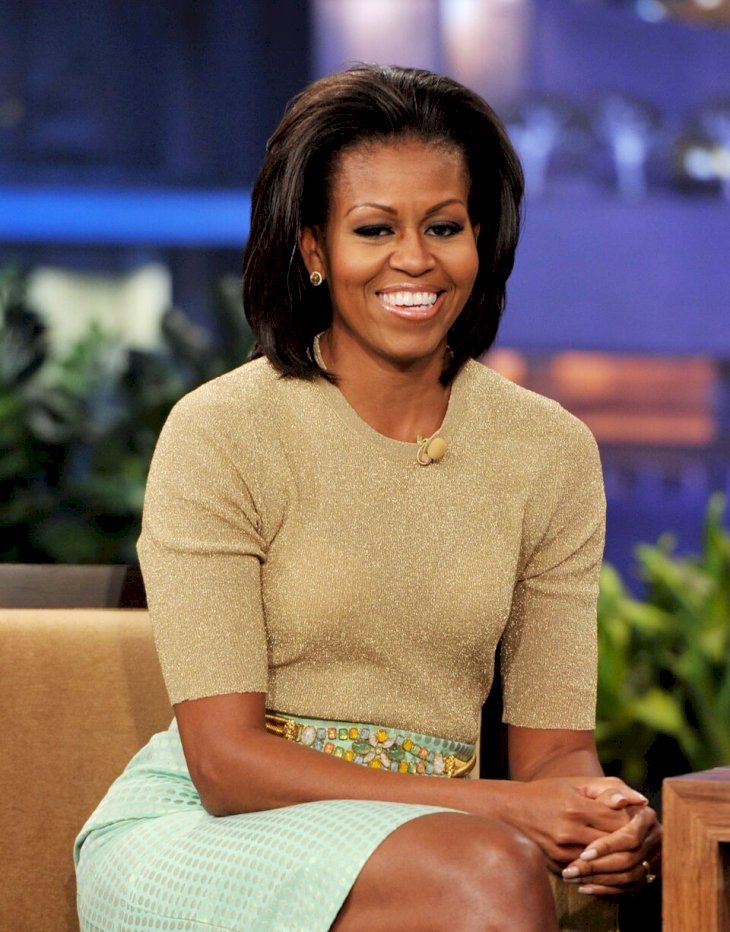 Source: Getty Images
DOES SHE PREFER OPRAH TO BEYONCÉ?
Obama confessed that she would prefer having a conversation with Oprah to attending a Beyoncé concert. Obama is a famously devoted fan of Beyoncé and attends every concert, (including one in Paris) but she explained that you can't have a good conversation in a concert.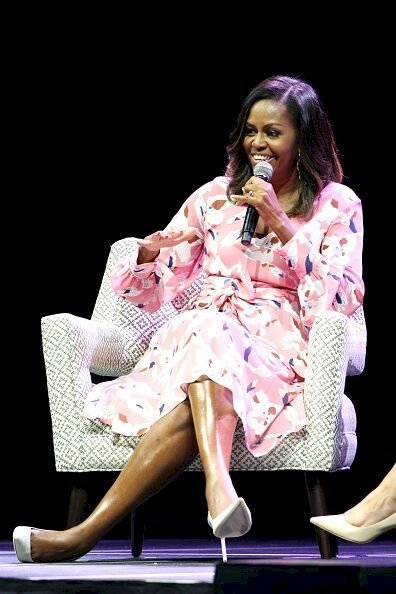 Source: Getty Images
BEING POLITICALLY INCORRECT WITH JIMMY KIMMEL
Michelle Obama confessed that she spent her 8 years in the White House carefully monitoring every word she spoke.
Jimmy Kimmel challenged the former First Lady to cut loose and say all those "wrong things" she couldn't say while she was the President's wife.
Kimmel gave Obama a list of funny lines to deliver:
"I've never eaten a vegetable."
"The whole eight years we were in the White House, we used Laura Bush's Netflix password."
"I'm not sure which one's Sasha and which one's Malia."
Last but not least, Obama gleefully gushed: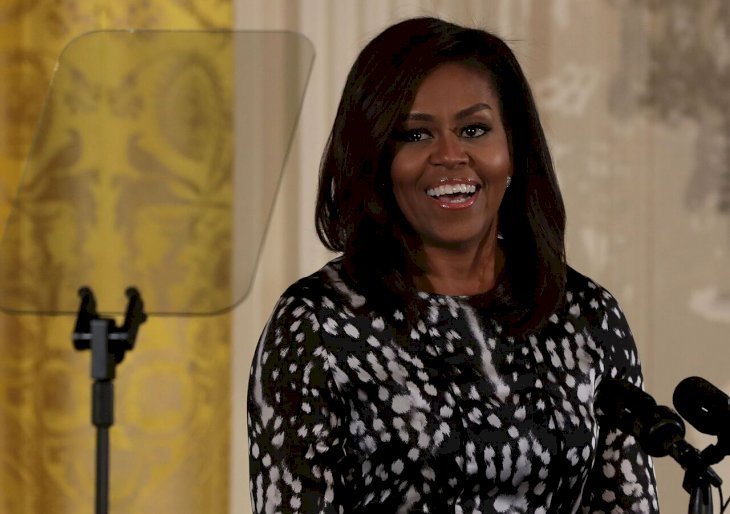 Source: Getty Images
Obama considers her family normal, and she joked about having a teenager at home (Sacha) who makes her parents feel inadequate every day.
Obama told Kimmel and the audience that she had no intentions of ever running for President and explained:
"Barack keeps those people away from me. I've never had any serious conversations with anyone about it because it's not something I'm interested in or would ever do, ever."
She believes neither of her daughters will ever take up politics, or follow their father's footsteps and take his place in the Oval Office.
Please fill in your e-mail so we can share with you our top stories!