20 families rejected the baby with Down Syndrome, until one loving father decided to adopt her
Alba is a girl with Down Syndrome who was abandoned by her parents due to her condition. Thankfully, she found a loving home.
Even though Alba is quite young, she has gone through more than what most people would ever experience. After her parents abandoned her, she was placed in the adoption system.
Unfortunately, things were very tough for little Alba as 20 families refused to take her into their home due to her Down Syndrome. Thankfully, Luca Trapanese, from Naples, Italy, came to the rescue.
LUCA'S STORY
During an interview he had with La 7, Luca shared his story. At the age of 14, his best friend named Diego passed away after losing his battle with cancer. Since he was next to Diego throughout the process, his perception of people with any kind of illness changed.
Soon later, he joined the church as a volunteer and helped people with different disabilities. At some point, Luca considered becoming a priest to keep helping others, but he fell in love and didn't do it.
HIS DESIRE TO ADOPT
While in the relationship with his partner, they would contemplate the idea of adopting a child with a disability. Unfortunately, their romance ended after 11 years together. Luca's desire to adopt never faded, though, and he completed all the paperwork to become a possible adoptive parent.
Workers in the adoption system told him that the only way he could become a parent was by taking in a child who nobody wanted, something that Luca didn't see a con as he considered himself capable of raising a child no matter what.
Finally, in 2017, Luca met Alba, and they clicked immediately. From that point on, the man became a single parent who posts some of the best daughter-and-father moments on social media.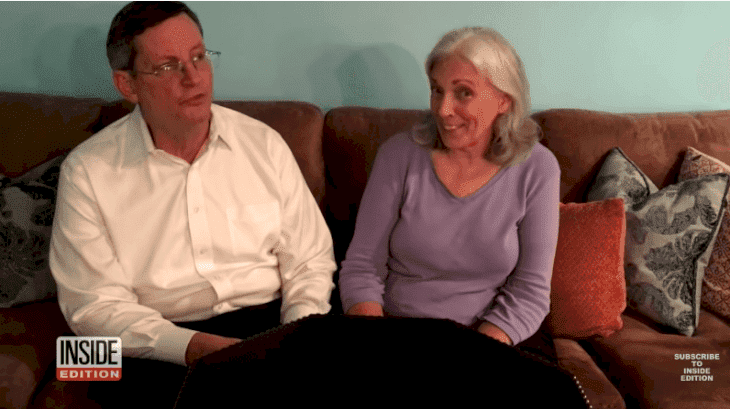 THE BARTLINGS
It is not the first time that an adoption story goes viral. A Virginia couple, Joe and Karen Bartling, had trouble conceiving after welcoming their biological son, Joel, but after trying IVF many times without success, they looked to adoption.
The couple's first adopted child was Hannah, a two-year-old girl born without eyes and abandoned at an orphanage in South Korea. After that, they adopted another blind girl, Jesse.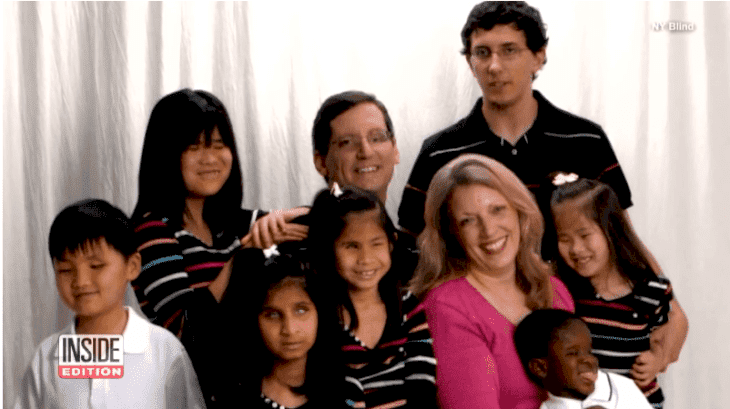 "After that, we became the go-to couple for the social workers and the agency when they had a blind child," said the wife. Later, the Bartlings adopted Abi, a third blind girl found in a trash can in India.
At the moment, Karen and Joe are parents to six children, and even though they all require special care, they have no regrets. "It's challenging but rewarding," admitted Karen Bartling.