80-year-old man with Alzheimer's goes viral dancing with his granddaughters on Christmas eve
The power of music can fight against Alzheimer's, and this grandfather experienced it firsthand as he danced happily with his two granddaughters on Christmas' Eve.
A video uploaded on Twitter by Spanish Youtuber Rocío Vidal went viral on social media.
In the 26-second clip, the girl introduced her 80-year-old grandfather, who has Alzheimer's disease, in a luminous moment that they lived together on Christmas Eve thanks to the music.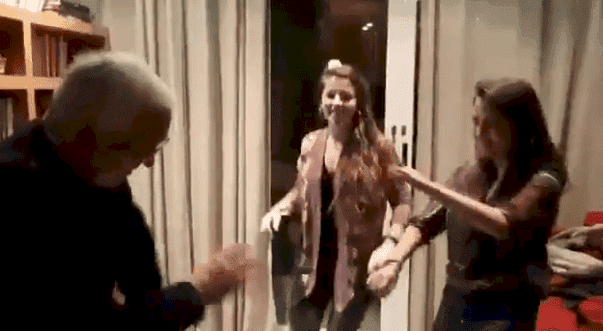 The images show the old man happily dancing to a modern song with the girls in their living room as they celebrated Christmas with the family.
"This man is my grandfather, he is 80 years old and he suffers from Alzheimer's. Last night we encouraged him to try some dance moves with us. It had been a long time since I saw him so happy. The power of music," Vidal wrote in the tweet.
In just three days, the post had been reproduced more than 900k times, exceeded 10k retweets and 60k likes, in addition to generating more than 800 comments.
Este hombre es mi abuelo, tiene 80 años y padece de Alzheimer. Anoche le animamos a que se echara unos bailes con nosotras. Hacía mucho tiempo que no le veía tan contento. El poder de la música. pic.twitter.com/durKpymNYf

— Rocío Vidal (@SchrodingerGata) December 25, 2018
SOME SIMILAR STORIES
Some users replied to the adorable video reminiscing their own experiences with loved ones who suffer from Alzheimer's, like maría Piña, who shared a short clip walking with her mother on the street and dancing along to some Christmas carols.
"My mother, 62 years old and Alzheimer's, Christmas carols and music, in general, are still encouraging her :)," she wrote.
Mi madre, 62 años y Alzheimer, los villancicos y la música en general siguen animándola :) pic.twitter.com/j9OWR7H3LN

— María Piña (@Isilra_anana) December 26, 2018
Another user shared:
"My grandmother has senile dementia and yesterday we started singing Christmas carols to see her happy and watch her sing, maybe she does not remember that she has grandchildren or that she is married, but she doesn't forget any of the carols :)."
Mi abuela tiene demencia senil y ayer nos pusimos a cantar villancicos con tal de verla feliz y verla cantar, que quizás no se acuerda de que tiene nietos o de que está casada, pero los villancicos no se le olvida ninguno :)

— Pauliigs (@EndergirlPG) December 25, 2018
On November 19, something similar happened with a post from user @maariia07 on Twitter, also related to Alzheimer's. On that occasion, the star of Maria's video was her grandmother, who also suffers from the disease, and in her moments of clarity, she touches her granddaughter's face trying not to forget her.
Mi abuela en todos los momentos de plena lucidez tiene la necesidad de tocarme todas las facciones de la cara y cuando acaba me dice "no quiero olvidarte". Consegui grabar una de esas veces.💙 pic.twitter.com/U3SrYVmzX1

— Ma®ia (@maariia017) November 19, 2018
MUSIC AGAINST THE ALZHEIMER'S
According to New Life Outlook, dance therapy can help those diagnosed with Alzheimer's, and people from all over the world have begun to use it to control the disease.
This activity can be done by anyone anywhere, and 30 to 45 minutes of dance therapy a day offer can offer the right stimulation to improve the symptoms and keep the disease from progressing.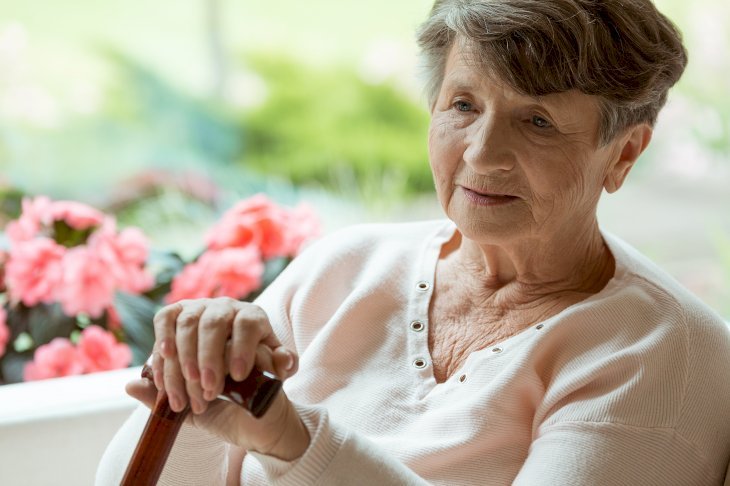 Music and dance are cognitive enhancers, and it has been demonstrated that music can help people bring memories from their past by stimulating the emotional area of the brain. Dancing also helps to maintain a healthy body and connect with others through movements that don't have to be p