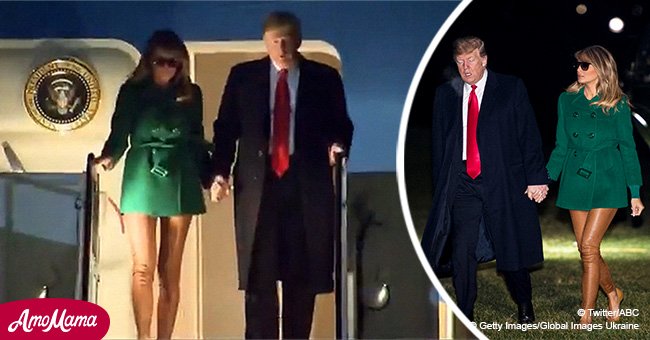 Melania Trump confused media with 'nude' pair of leggings that made her legs look bare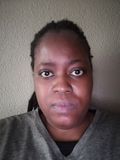 On Wednesday, First Lady Melania Trump and her husband President Donald Trump went on a surprise visit to Iraq and Germany to visit US troops. Some people noticed a confusing piece of attire that the first lady wore on the trip.
Melania wore flesh-colored skin-tight legging pants that made her legs look bare. At first glance, it appeared as though she wasn't wearing any pants. ​​​​​
President Donald Trump and first lady Melania Trump spent three hours on the ground in Iraq with US troops before heading to Germany. After their overseas visits, they headed back to the US on Thursday.
For more on this story go to our Twitter account @amomama_usa. For their short visit, Melania changed into three different outfits.
In Iraq, the first lady wore a mustard suede Victoria Beckham jacket, J Brand jeans, and Timberland boots. While visiting the Ramstein Air Base in Germany, she wore a black bomber jacket and green pants.
However, her most confusing and talked about outfit came when she and the president arrived back to the US. She changed into a green coat and "nude" legging pants.
The media was confused because the pants were almost the same color as her skin. If you didn't look closely, you'd think she wasn't wearing any pants.
Some people thought she was wearing a green mini-skirt. Her choice of clothing sparked conversation on social media as well.
Even though it was dark when they arrived back to American soil, Melania also chose to wear sunglasses. Her nude colored shoes also made her look as if she was barefoot.
People even went as far as questioning if it really was the FLOTUS who came back with the president from the short trip. Despite all this, when the illusion wears off, it's clear that the first lady still looked stylish throughout.
As if she planned it, for her Iraq trip, Melania fit in with the troops in her military-style jacket. The jacket isn't too different from the Army's dress uniforms.
Please fill in your e-mail so we can share with you our top stories!