11-year-old left in tears when he finds out his Christmas present is that he is being adopted
The video of a young boy receiving his Christmas presents has brought tears to thousands of people after becoming viral on social media.
An 11-year-old boy received a beautiful surprise when he was adopted by a splendid family after spending a series of troubles with his biological family.
Christmas' miracles are real and an example worth mentioning is that of Carter, a little boy who was adopted by his aunt to change the direction of his life forever.
As a Christmas gift the boy was invited to be part of the Kiphart family and when he read the note they gave him, he broke into tears. Luckily, everything was recorded in a heartwarming video clip.
This special note is behind a life-changing Christmas surprise for one little boy. He got this gift from family outside Lancaster - part of a video that's gone viral. Meet Carter & family at 11 on @wsyx6 pic.twitter.com/Xkd1jopp5b

— Haley Nelson (@HaleyWSYX6) December 27, 2018
THE TEARS OF CARTER HAPPINESS
The moment in which the family made the noblest act of love that can be done to a human being took place in Ohio, as reported by Daily Mail.
The boy was with the family of his aunt Leah Kiphart, they are seven members, but this Christmas they added one more member. Carter Wyles received a beautiful letter, where they asked him if he wanted them to adopt him.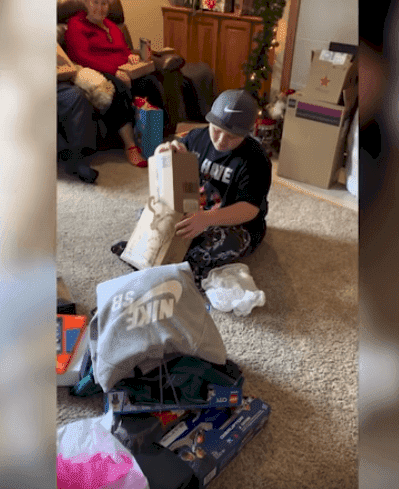 Till that moment, for him it was a normal day; he had received several gifts, including toys, clothes, and headphones, but there was a big surprise found in the final box, it was an image of the whole family and a letter asking him if he wanted to permanently join the Kiphart clan.
On the handwritten note said: "Carter, this is our most recent picture of our family. We would all love it if you were in the next image and that you were part of our family. Carter, would you like to be a Kiphart and be our son and brother? We love you".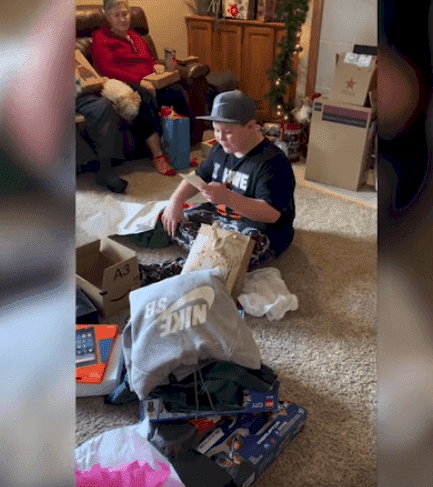 Immediately the child broke into tears and his aunt Leah took him in his arms to comfort him, while the boy said yes to the proposal.
"NOW YOU CAN STAY UNTIL YOU MEET 18 YEARS"
"Now you can stay here forever!" before joking "Well, until you're 18 and then I'm going to kick your ass," said Leah's husband during the recording.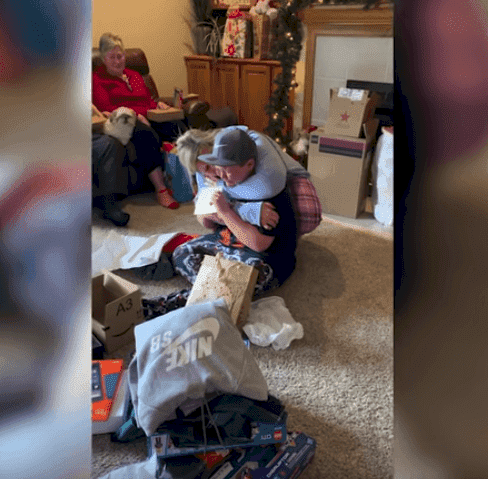 The adoptive family said that the child approached them for having a difficult home life with his biological family, and commented that they did not plan it and that they discussed everything together as a family just the night before.
They assured that the young man was very lucky, but that they are also fortunate of having him as part of their family because he is such a good child.
"We all have a lot to do and we will continue to keep Carter in prayer while he recovers and makes the transition to our family," they concluded.
In a similar story, a young boys' reaction to being adopted is melting millions of hearts on social media.
A beautiful couple made a monumental decision that would be a life changer for them all; they decided to host a young Colombian orphan for a month.
This would put them on the path to adopting the 11-year-old Sebastian and making him their own and the event was posted on social media and viewed by 10 million people.