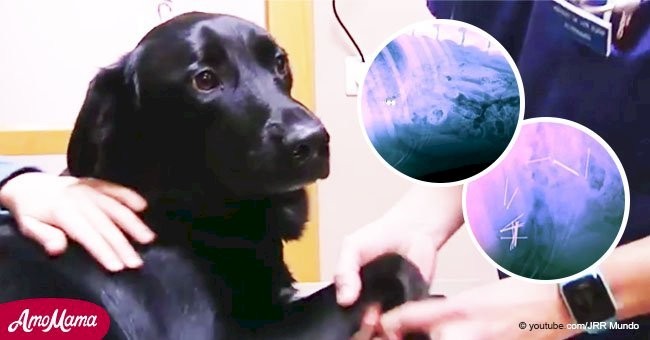 Woman realized her dog ate a sausage laced with pins and rushed him to the vet

The pet owner's quick thinking when she noticed that the animal had eaten one of many sausages laced with pins thrown in a sidewalk made possible for her dog to survive.
The incident took place on December 21 in the Spanish city of Palencia, when the woman was walking her dog named Charco and took something the animal was chewing from his mouth.
She was shocked to realize that what Charco had been eating was a sausage laced with pins, one of many that had been spread around the area by an ill-intended person. Read more on our Twitter account @amomama_usa
Luckily for Charco, the woman, whose name has not been revealed, was aware of the dangers of the situation and immediately rush to take the animal to a veterinarian.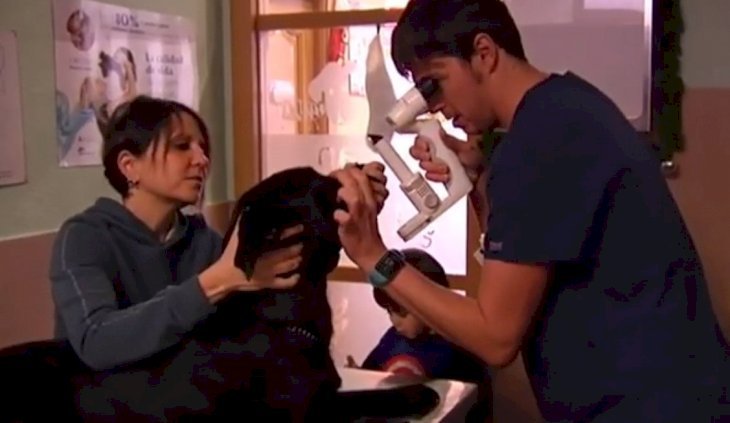 Source: YouTube/JRR World
Rebeca Andrés was the veterinarian on duty who examined and treated Charco at the emergency unit, where it was confirmed with X-rays that the animal had ingested two pieces of sausage with about 20 pins on them.
"They came very quickly and that made the story not end as bad as it could have, for the sausages were still in the stomach and had not passed through the intestines," Andrés told a local news outlet.
"It was a big dog and I considered it to be the best option to put him to rest and wait for the animal to expulse it naturally. As there were no symptoms, it was better not to perform surgery on the dog."
-Rebeca Andrés, El Norte de Castilla, December 23, 2018.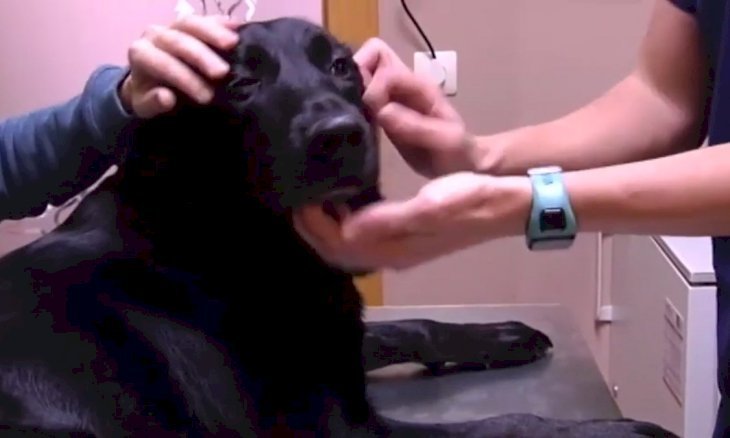 Source: YouTube/JRR World
Following the emergency, Andrés sent Charco to its usual veterinarian, and further X-rays confirmed that the pins were going through the gastrointestinal tract without complications.
Despite the outcome of this case, Andrés explained that the consequences of eating something like this would have been much more serious if it was a smaller animal.
"If it was a little dog, the pins wouldn't have made it beyond the pylorus, which connects the stomach to the duodenum. That is the most dangerous zone," the veterinarian said.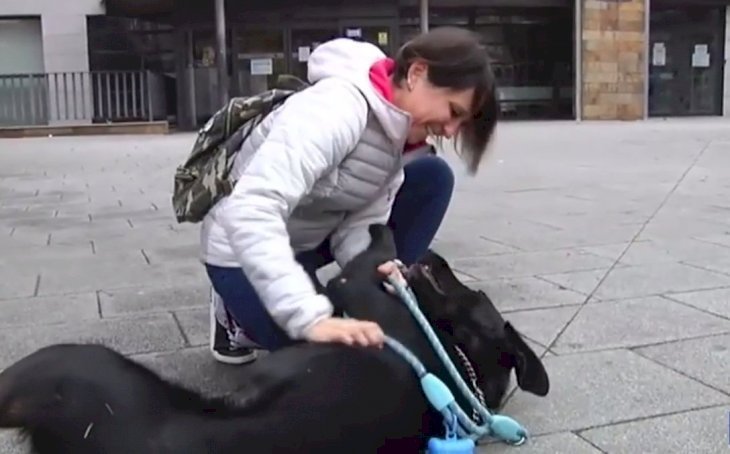 Source: YouTube/JRR World
If the person who committed this act of cruelty were to be identified he or she could face up to 18 months in prison, as local law establishes.
The police issued a request in social media for anybody who could give a piece of information leading to the person responsible for this.
Similar traps have been known to be used by people with the intention of harming and killing random dogs or any other animal, in many places in the world.
In Liverpool, UK, an alarmed dog owner found killer dog biscuits with nails embedded into them as she walked his Alaskan Malamutes at 7 a.m.
The man, named Adrian Hitchmough, was cautious enough to prevent the animals to eat them before he took a look at it, and he was shocked to find out about the nails.
In these two cases the dog owner's quick thinking and actions managed to save the lives of their beloved pets, but even when there is no hope for a pet to survive, there is always something owners can do for them in their last minutes.
Jessi Dietrich is an experienced veterinarian that has had to put down many animals in his career, something that she considers the hardest part of her job.
Dietrich shared how a pet's last moments are when they are about to be put down, and complained about how 90% of pet owners are not present in the room when the animal is about to die.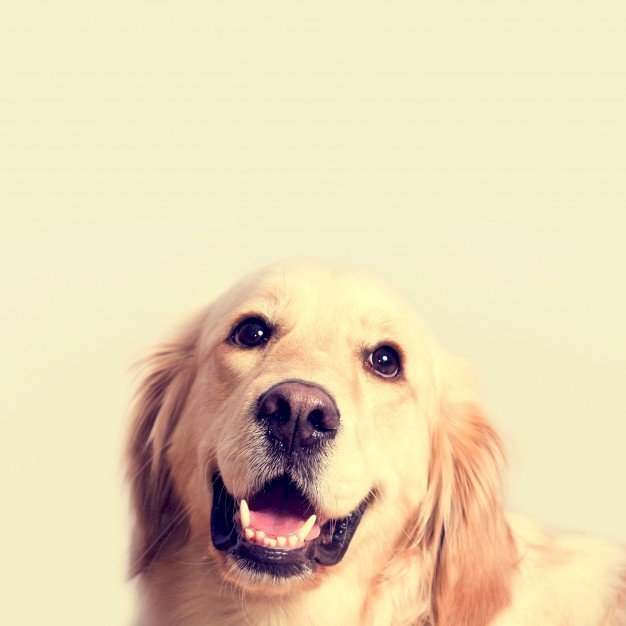 Source: Freepik.
She revealed that in these cases, the animals spend their last minutes looking for their owners, something that breaks her heart.
This is why if you really care about your pet and have no other alternative to put it down to end its suffering, you could make it way easier for your animal when time to say goodbye comes.
Please fill in your e-mail so we can share with you our top stories!