Dick Van Dyke received a standing ovation as he joked at Golden Globes in a chic suit
On December 6 Dick Van Dyke delighted the crowd from the moment he and Emily Blunt made their way onto the stage during the 76th Annual Golden Globe Awards in Los Angeles.
The crowd excitedly welcomed Dick, accompanied by Emily with a standing ovation as they introduced Best Picture nominee, 'Mary Poppins Returns.'
Standing ovation for Dick Van Dyke at the #GoldenGlobes pic.twitter.com/Os45gAr6C1

— Entertainment Weekly (@EW) January 7, 2019
The 93-year-old actor couldn't help but flash some of his sense of humor as he joked:
"I spotted Carol Burnett out there, and I said, my God, I know her!"
The quip drew laughter not only from Burnett but from the whole crowd. Emily's remark after having to put on her glasses to read the teleprompter caused renewed laughter as she added:
"You are superhuman because I can't even read that."
On the red carpet before the ceremony Dick showed he already had his comedy shoes on when he spoke about the movie, 'Mary Poppins Returns':
"I get a really good job every 50 years, or so, I didn't get to come down a chimney, but the new movie is very, very good. Very different from the original Mary Poppins but times change in 50 years, and so do I."
I'm worried that Dick Van Dyke looked at the Bird Box creatures. pic.twitter.com/1PyQnKRbpa

— Benjamin Siemon (@BenjaminJS) January 7, 2019
At the premiere of 'Mary Poppins Returns,' Dick reminded fans why they adore him so much as he nimbly navigated the red carpet almost a city block long and still obliged with sparkly blue eyes and a smile when the paparazzi called on Dick to dance for them.
His youthful spirit keeps him active, and not only is Dick always dancing, as he would say, but he works out every day, mostly in the pool and a little bit of weight lifting when arthritis allows.
Dick Van Dyke and Julie Andrews during creation of "Mary Poppins," 1964: #Disney pic.twitter.com/2fXXzPaCGd

— Michael Beschloss (@BeschlossDC) January 7, 2019
Given Dick's remarkable agility at his age it doesn't come altogether as a surprise that he danced on a table as part of a scene in the movie, 'Mary Poppins Returns.' It is not until late in the film that Dick makes his bushy-haired appearance and an impressive one.
'Mary Poppins Returns,' set in Depression-era England, opened on December 19, with Dick being the only cast member from the original film as it follows the stern nanny, played by Emily Blunt as she swoops in to brighten the Banks family's lives.
Emily Blunt is correct. Dick Van Dyke is super human. #GoldenGlobes pic.twitter.com/ADHmOEp7rY

— CinemaBlend (@CinemaBlend) January 7, 2019
Not only did Dick play the role of Bert, the charismatic chimney sweep in the original 1964 version, but was also disguised as Mr. Banks' boss at the bank.
They applied so much makeup during the original film over 50 years ago that he still almost looks the same as then, only this time he plays the boss, Mr. Dawes' son. He took over the business from his father when he died of laughter during the final scenes of the first film.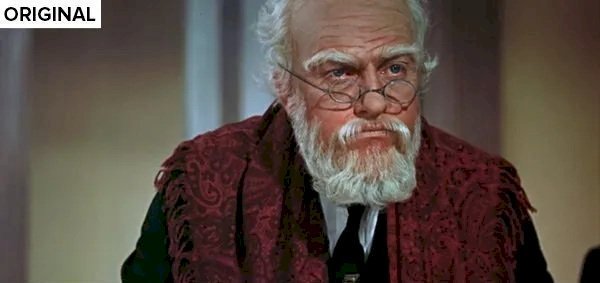 Next up for Dick is certainly not retirement, and even though he does not have anything lined up his jazz band and quartet keeps him busy as they perform a lot. 
A testament to his legendary acting career is his hopes that he had made a positive contribution to the lives of others, lifted their worries a little and made them laugh — something he has undoubtedly done.
Consider following if you are on Instagram. Or read more on our Twitter account @amomama_usa or both!