Man filmed the heart-wrenching struggle of a pensioner who can't afford an electric wheelchair
A Hertfordshire pensioner's story was shared online and touched the hearts of many. The public even donated to her so she could buy a wheelchair.
Alan Bas noticed an elderly lady walking with a zimmer frame on Stevenage High Street and recorded their exchange. The woman, known as Molly, told him of her unfortunate situation.
Molly worked for several years until she was 71. Now, her monthly pension allowance is financing her everyday life. Yet it's not nearly enough to live comfortably.
Follow us on Twitter for more @amomama.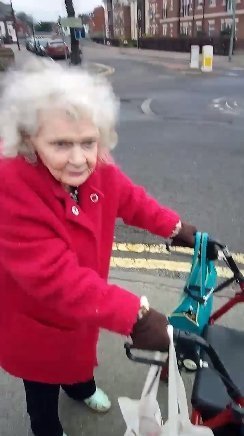 She explained:
"They say I've got enough to live on but I don't consider I have. I have half the £69 attendance allowance... and I get £139 old age pension and I worked till I was 71."
The monthly stipend means that Molly cannot afford an electric wheelchair. She said that they "give [her] the attendance allowance but they've halved it."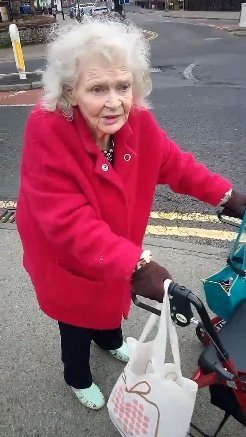 She further insisted:
"I can't understand - I don't have a lot coming in, I can assure you."
Bas believed her. And so did many others who shared the post on Facebook, sending it viral.
Bas said in his post:
"She can't afford it and she struggles on a daily basis to function from A to B. Could you please make this go viral so possibly a local MP could possibly organize, what should have been done many years ago."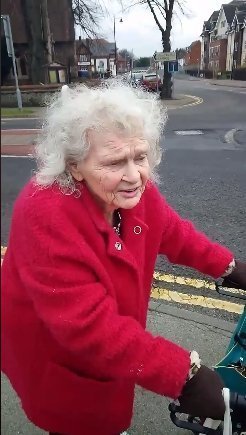 Shane Yerrell responded to the call to action. He started a crowdfunding page. So far it's raised £560 of the £2000 goal. Scooter prices range from £400 to more than £5,000 according to NHS.
Yerrell regularly does projects like this. His Through The Fight charity has collected over £40,000 in assistance for strangers.
He said:
"I have helped out elderly people after they have been attacked and she comes across as a real sweetheart. I really don't like to see anyone struggle."
Another woman who is struggling is Bethany Bridge who is just 22 years old. Bright lost one of her legs in a hit and run in June 2016.
The perpetrator was caught and charged for the crime. Although Bright received a mobility car to move around, she is being forced to give it up.
Authorities say her disability allowance was reduced. Bright is going to fight back against the relevant authorities in hopes of keeping the chair.
Woman who lost leg in hit-and-run crash is forced to give up her mobility car https://t.co/mrNnMEd9n5 pic.twitter.com/dcwQyqvUor

— The Mirror (@DailyMirror) December 21, 2018
Meanwhile, a 67-year-old woman was left in a wheelchair overnight at a Chicago Airport. The woman, who has Parkinson's diseases and diabetes, was on her way to a funeral.
Olimpia Warsaw missed the first part of her ex-husband's funeral due to lost luggage and a canceled flight. She was left alone by an airport porter according to the family.
Woman in wheelchair left alone at Chicago airport overnight after flight canceled https://t.co/MiGfUeG4AK pic.twitter.com/9to2szPsHl

— CBS News (@CBSNews) December 4, 2018
Airport security claimed she went out for a smoke twice on the night in question. The airline still opted to refund the elderly lady's ticket for her trouble.