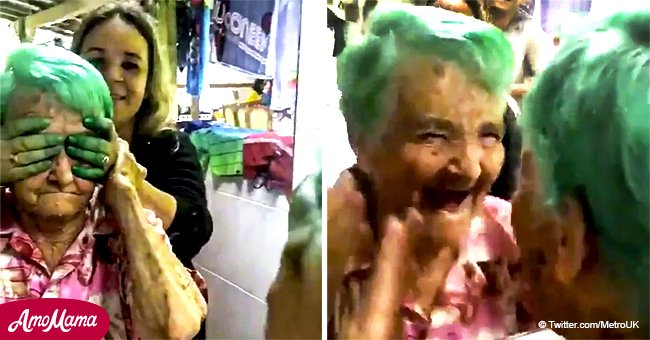 Granny, 80, shrilly screams after her hair was dyed in turquoise colour for the first time
Retired teacher Alayde Menna Barreto, 80, screamed with joy when she ultimately got to fulfill a lifelong dream of dying her hair.
Recently, her daughter Julia, 50, dyed her hair at the family home in Porto Alegre, Brazil, as reported by Daily Mail.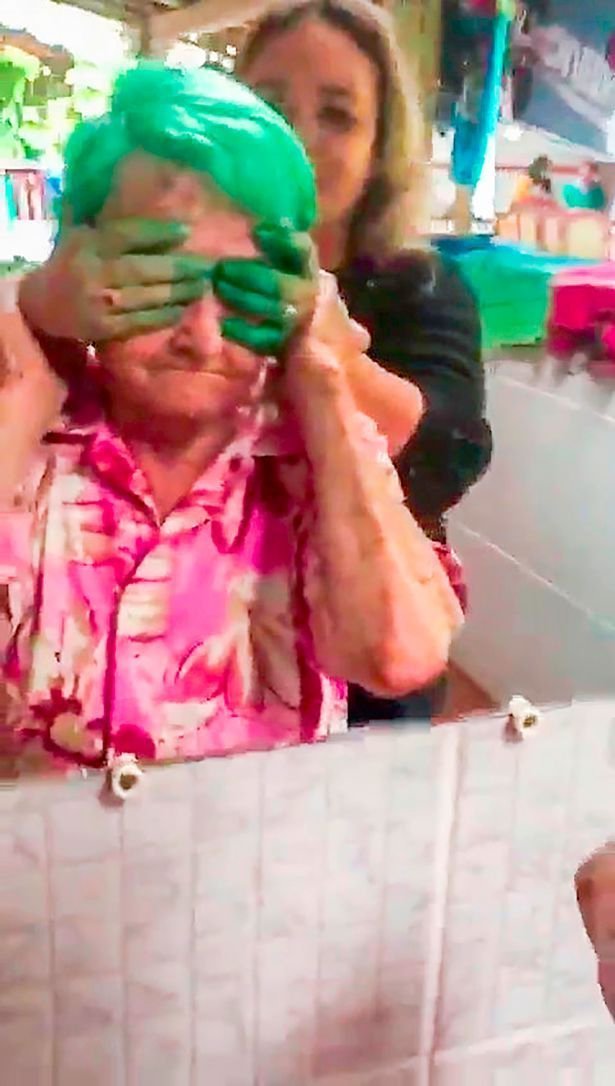 Source: YouTube/Daily Mail
"I love my new hair color. I don't know why I waited so long to do it."
VERY STRICT PARENTS AND HUSBAND
Grandson Bruno Menna Barreto, 21, filmed the moment Alayde saw her hair had turned bright turquoise.
Bruno claimed that his grandmother had always wanted to dye her hair. Because of strict parents and her husband Antonio discouraging her from changing her natural color, she never did.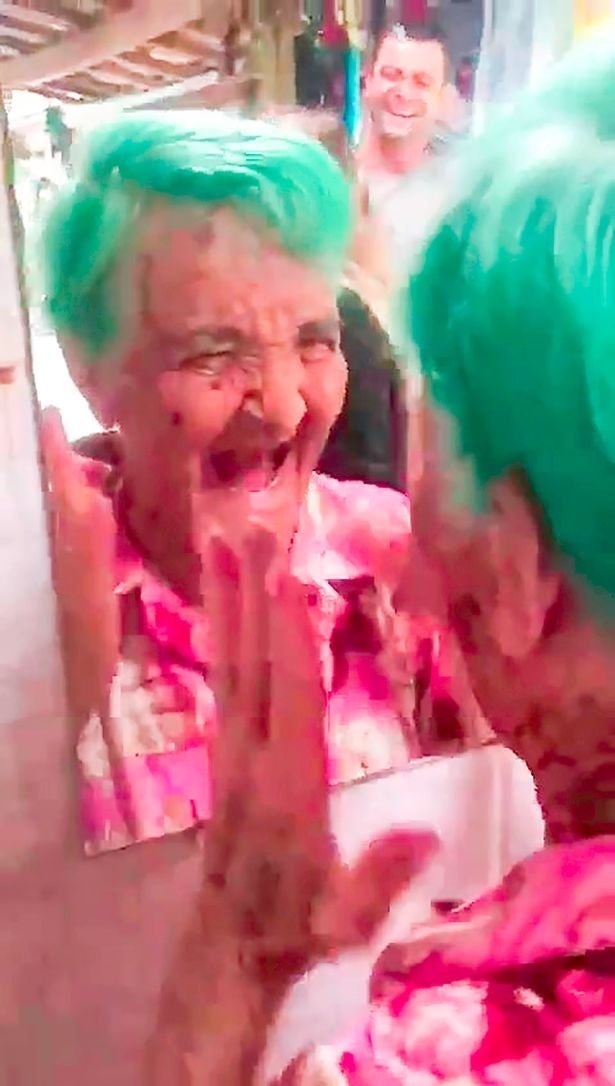 Source: YouTube/Daily Mail
SHRIEKING IN EXCITEMENT
However, when Antonio passed away from a heart attack two years ago, Alayde realized that "time was passing by."
So the grandmother-of-three made a decision to copy the style she had seen displayed by young ladies in the area.
In the adorable footage, Alayde can be seen screaming in excitement as the finished look is revealed to her in the mirror. Her heartwarming reaction quickly turned into a web sensation.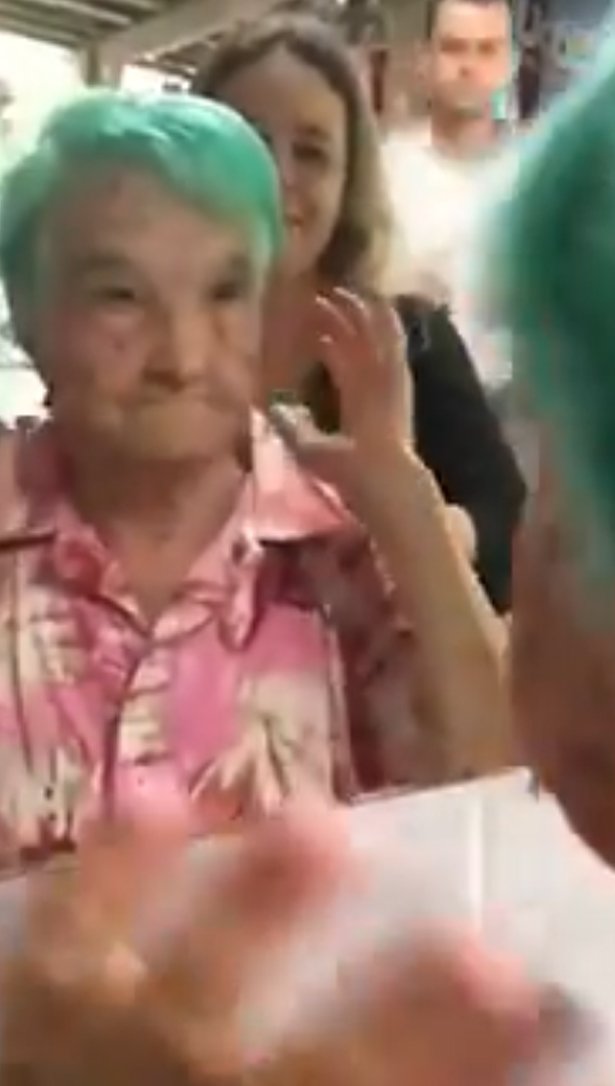 Source: YouTube/Daily Mail
SHE PLANS TO HAVE A NEW COLOR EVERY MONTH
The senior woman now hopes her video inspires others to "do whatever they have always wanted but been too afraid to do."
"I love my new hair color. I don't know why I waited so long to do it," Alayde said. "This week two younger girls talked to me and said that they loved my hair, now I'm planning to every month switch to a new color."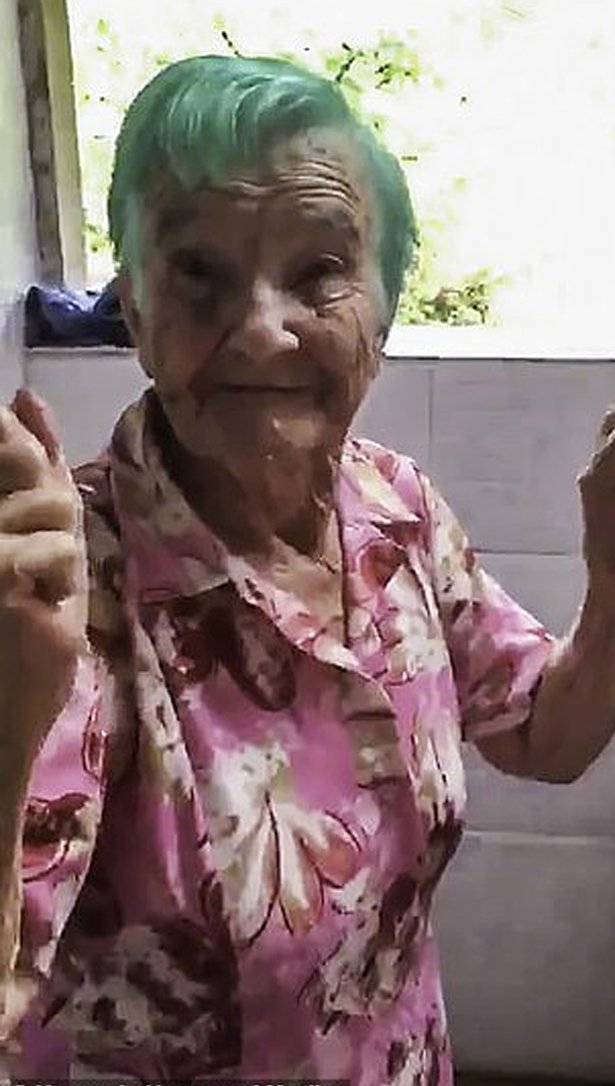 Source: YouTube/Daily Mail
AN INTERNET STAR
Bruno, who works in cyber security, said that his grandmother knows she has gone viral and that she totally cherished it.
"I showed to her some comments and she was really happy about it," he said. "She said that she hopes that with her going viral more people decide to take action and do whatever they want and are afraid of."
Bruno added that he had never seen his grandma so glad about her hair.
Another heartwarming moment was when stylist Christopher Hopkins worked his magic fingers to make 65-year-old Pat Thomas look like an entirely different person.
Pat spent years with the same gray hair. She knew that Hopkins could turn her gray hair into a stylish hairdo.
The grandmother let out an excited yelp when Hopkins whipped around the chair and showed her new hairdo. It was more beautiful than she could have ever imagined.
Follow us on our Twitter account, @amomama_usa, to learn more.
Please fill in your e-mail so we can share with you our top stories!