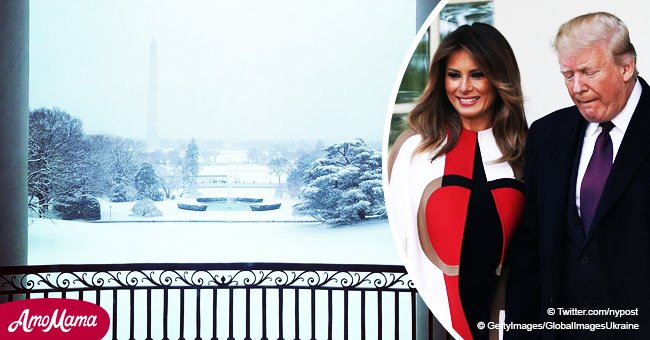 It seems Melania taught Donald how to share photos on Twitter - and look what they've achieved!
Following a series of tweets by both President Donald Trump and First Lady Melania, we can conclude that the latter has taught the former one thing or two about social media.
Amid America's longest government shutdown in history, the Head of State has had a lot of time to think, as he keeps determined to continue fighting for a budget for his proposed border wall.
The political impasse apparently is leaving President Trump time to take a look at his surroundings while he hopes for his refusal to yield on this subject pays off in the end, and he wanted to share the beauty of the White House gardens.
Seemingly unaware that he could post pictures on his Twitter account, Trump wrote about what he was seeing, and it was his wife who ended up posting the images. Read more on our Twitter account @amomama_usa
A SNOW-COVERED WHITE HOUSE
"Wish I could share with everyone the beauty and majesty of being in the White House and looking outside at the snow-filled lawns and Rose Garden. Really is something - SPECIAL COUNTRY, SPECIAL PLACE!"
-Donald Trump, Twitter, January 13, 2019.
Just about five minutes after the US President wrote about the snowy landscape around the White House, Melania came to the rescue to post pictures of the views her husband was waxing on about.
The Slovenian-born took the serene photos from the Truman Balcony. The Washington Monument can be seen in the distance, almost disappearing in the winter atmosphere.
Another snapshot showed the West Wing, where the famous Oval office is located, transformed by the heavy snowstorm that hit the Midwest and Washington D.C.
DONALD TRUMP AND SOCIAL MEDIA
The 45th and current President of the US is known for his controversial and frequent use of Twitter to express his opinions, talk about his detractors and celebrating his achievements.
Back in October 2018, Melania Trump gave a rare unscripted interview while on her African tour, and she was open about what does she thinks about her husband's particular use of social media.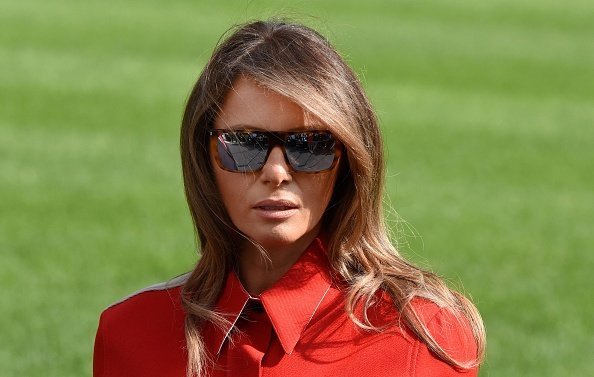 Source: Getty Images.
In the Egyptian capital city, El Cairo, Melania addressed the subject of her husband's often unfiltered and divisive messages he shares with his more than 57 million followers.
The former model admitted that she has more than once advised the president to put down his phone and stop tweeting. "I don't always agree with what he tweets, and I tell him that," she said.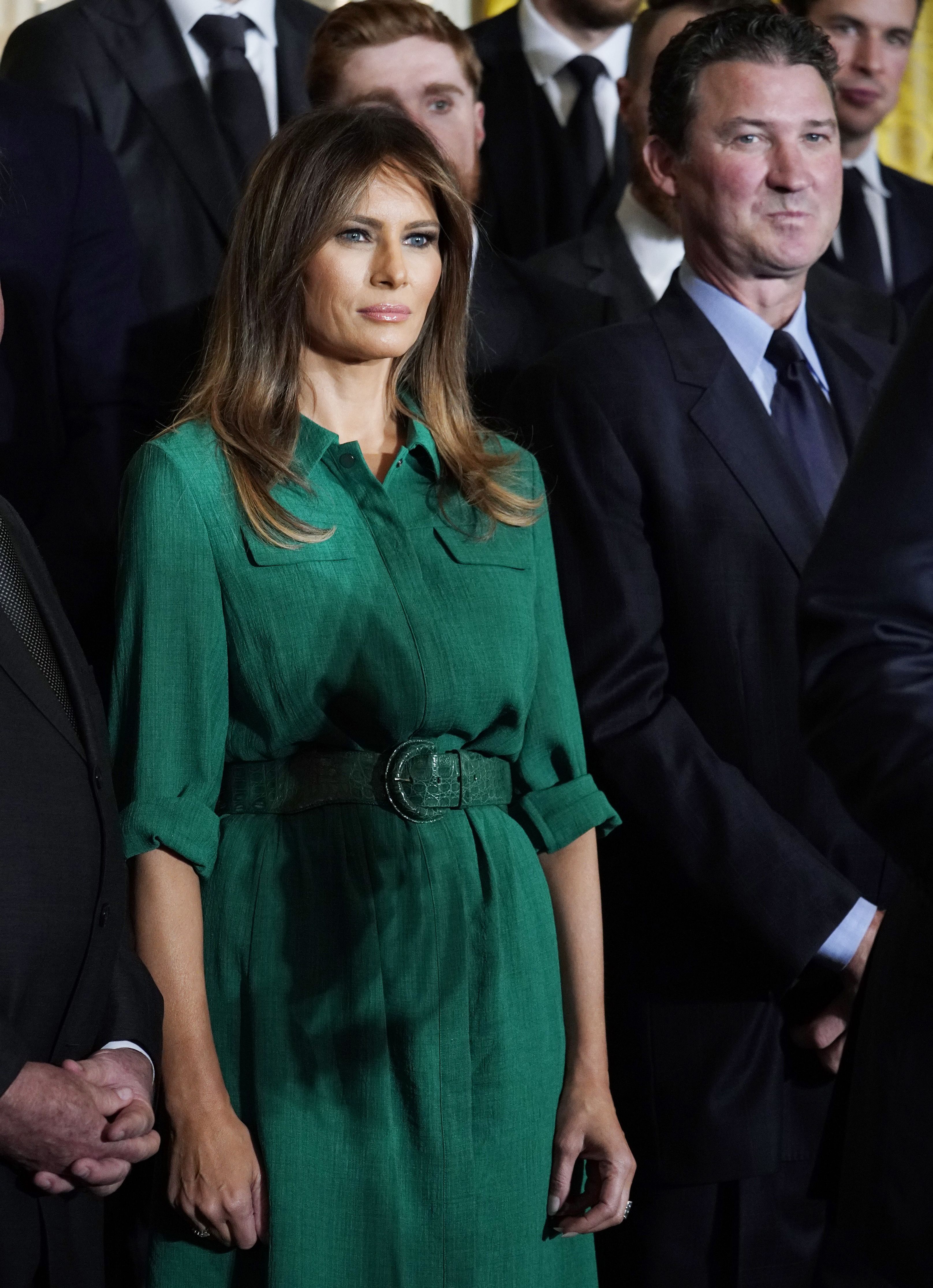 Source: Getty Images.
"I give my honest opinion and honest advice. Sometimes he listens and sometimes he doesn't, but I have my own voice and opinions, and it's very important to me I express what I feel," added the mother-of-one.
It is not often that the press has the opportunity to speak to the First Lady candidly and on her own, so when the chance appears, reporters do their best to get an exclusive statement from her.
Early in December 2018, Melania was approached by Fox News host Sean Hannity, who had a conversation about several issues with her.
One of the most relevant questions Hannity made to Melania was about her husband's intentions to run for a second term as President at the 2020 elections, to what she gave a rather vague answer.
"I think my husband is doing an incredible job.I want the country to continue to do well," Melania said.
Please fill in your e-mail so we can share with you our top stories!