Here are two men who were a major influence on President Trump
The US President Donald Trump learned to play it tough and bend the rules where necessary from his ambitious father and military school coach.
An article on Politico wrote about the two inspirational figures in Donald's life: his father, Fred Trump, and his high school coach at New York Military Academy, Retired Colonel Theodore Dobias.
From his father, Donald learned to be a "killer" and a "king" at everything he does. He watched his father work hard over the years and picked up a few tools of the trade.
Fred kept himself busy at work and had little time for his children. So his preferred method of teaching his children was to let them watch him at work. As per Donald himself, his father expected of him to learn things by "osmosis."
Once, when Donald was just 7 years of age, the senior Trump faced a legal battle due to his alleged involvement in a case of corruption.
He was even called before a US Senate committee, which investigated into Fred's involvement in abuses in a housing program for war veterans and middle-class families.
Donald seems to be cut from the same cloth as he too hasn't shied away from bending the rules for his own benefit.
He grew up competing for a spot in the pecking order in an environment where the strong dominated the weak.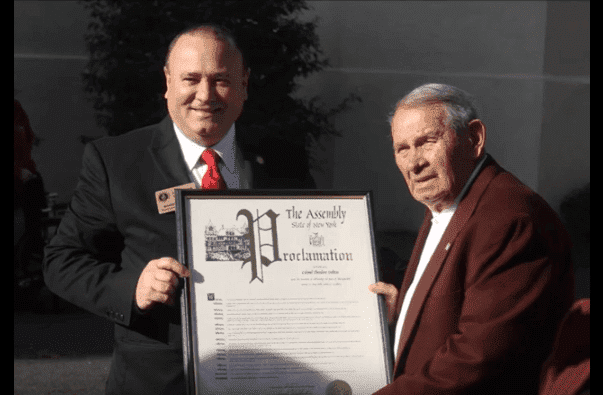 Like his father, another person who was a big influence on Donald was his high school coach, Dobias, who only strengthened Donald's philosophy that "life is mainly combat."
According to NPR, Dobias, who was a World War II veteran, was one of the toughest instructors at New York Military Academy.
He made it clear to Donald right from the beginning of the school that he wasn't going to go easy on him because of who his father was.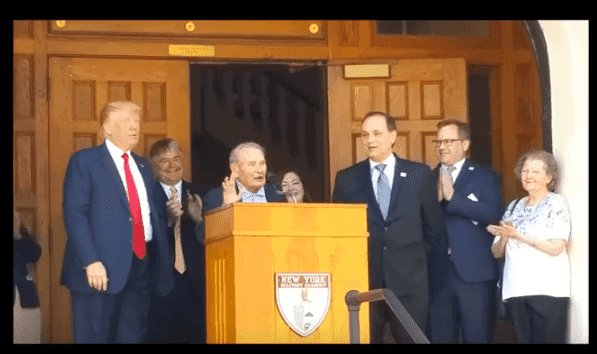 "When he got out of line, he got the same treatment like everybody else. His name was Donald Trump, like Johnny Jones. It was all the same," Dobias said.
However, rather than retaliating from the strict disciplinarian environment, Trump "thrived" under it, as per NPR. He grew up competing for a spot in the pecking order in an environment where the strong dominated the weak.
As time passed by, Donald started to identify with the veteran and was especially inspired by the way he coached the baseball team. According to Donald, one of Dobias's core beliefs was that "winning isn't everything, it's the only thing."
Even as the President of the United States, Donald has displayed this tough and competitive personality, which has often led to public outrage.
Only a few months back, in November, he was criticized for his "insensitive" tweet directed toward the victims of California wildfire.