Here's how Melania and Michelle's parenting style show they've got a lot in common
Like Michelle Obama, Melania Trump strives to give her son a normal childhood.
Although their husband's politics are radically different, First Lady Melania Trump and former First Lady Michelle Obama have something fundamental in common.
Both women have met the challenge of raising a child in the White House, under the unforgiving glare of public scrutiny with the same determination. 
#HappNewYear2019 ✨ pic.twitter.com/zvR9YqjNB3

— Melania Trump 45 Archived (@FLOTUS45) January 1, 2019
"If you say to a child no, no, no, where does the creativity go?"
First Lady Melania Trump
GIVING PRESIDENTIAL CHILDREN A "NORMAL" CHILDHOOD
Bringing up children in the White House can be a daunting task, as both Melania and Michelle can attest.
The White House is the center of the world's political power, and comfortable as it might be, it wasn't created as a family home. Children brought into its corridors of power have to adapt to circumstances not usually conducive to a "normal" lifestyle - particularly for a young child.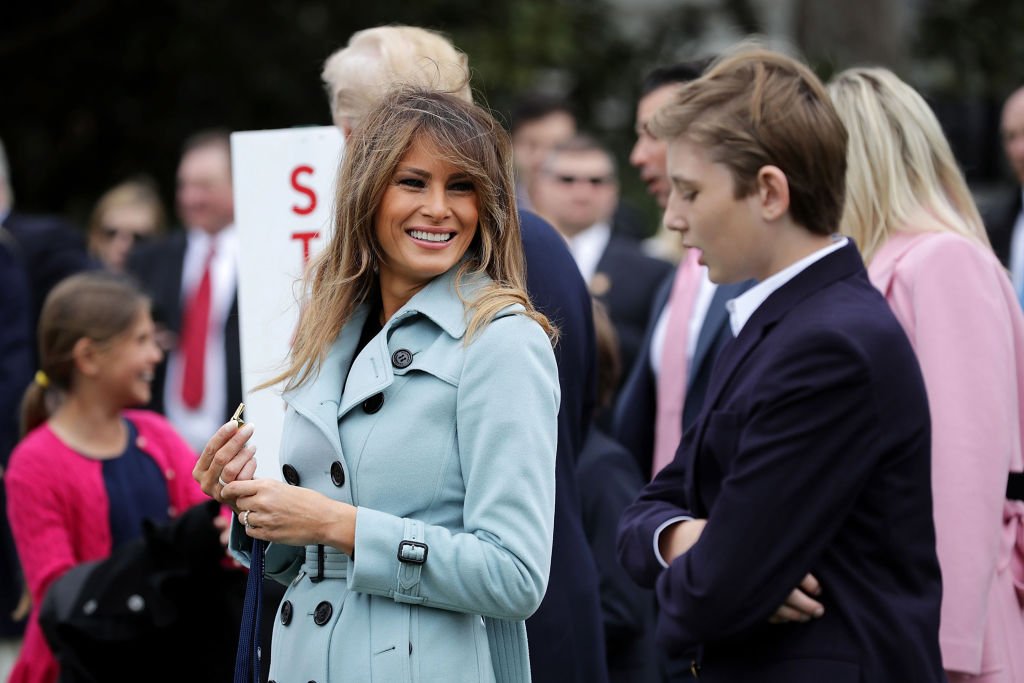 The First Lady's concerns as a mother fueled her anti-bullying campaign "Be Best," aimed at eradicating on-line bullying.
LIVING WITH CONSTANT SCRUTINY AND SECURITY DETAILS
Presidential children quickly become a focus for popular curiosity. Everyone knows who they are, everyone has an opinion about them, or their powerful fathers.
Like Malia and Sasha Obama, Barron Trump's freedom is severely curtailed. Presidential children are accompanied by a Secret Service security everywhere they go - even to play-dates or to a movie.
#MerryChristmas to all the patients at @Childrenshealth! Thank you to all the nurses, doctors & medical staffers who work around the clock to take care of people this holiday season. pic.twitter.com/XMWILttFua

— Melania Trump 45 Archived (@FLOTUS45) December 14, 2018
LIKE MICHELLE, MELANIA IS A HANDS-ON MOM
Even before he became President, Donald Trump was a billionaire business tycoon, but Melania always insisted on raising Barron herself. 
Unlike other wealthy celebrity moms, Melania never hired nannies to care for her child. From a very young age she started teaching Barron her native Slovenian, and French, along with his native English.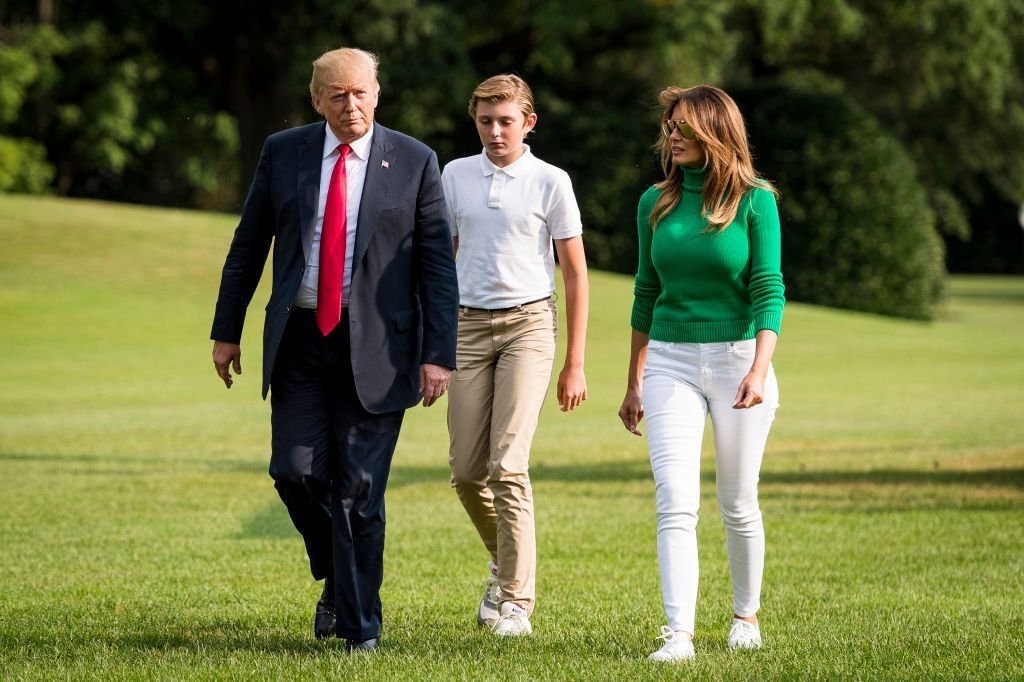 FOSTERING BARRON'S CREATIVITY
Melania has nurtured her son's creativity from a young age, even allowing him to paint on the walls of their million-dollar home.
Her secret weapon as a parent has always been to listen to Barron, and not to impose her wishes or her views on her son.
Melania believes that children should be given the space to make mistakes:
"When they do, they will learn how to pick themselves up on their own when you aren't around." 
Like Michelle Obama, Melania Trump's first priority as a First Lady is her role as a hands-on mother to 11-year-old Barron.
The First Lady's concerns as a mother fueled her anti-bullying campaign "Be Best," aimed at eradicating online bullying.
Melania Trump may be a wonderful First Lady, but she's a great mom first.
Read more about the First Lady on Twitter Amomama USA, or follow us on Instagram.
It seems like yesterday that @BarackObama and I were taking our girls to @57thstreetbooks store. Today, I was there with a book of my own. Thanks to everyone who braved the cold and stopped by. #IAmBecoming pic.twitter.com/CiMskZf2SZ

— Michelle Obama (@MichelleObama) November 13, 2018
MICHELLE OBAMA'S SECRET TO MOTHERHOOD
Michelle Obama has been recently pressured by public opinion to run for office, But the former First Lady has announced she has no plans to enter political life.
Just as it was during her White House years, her priorities are her two daughters, Maila and Sasha.
"I said I'm mom-in-chief and a lot of women ridiculed me for that, [but] the first, most important job I have is who my girls are going to be. If I can't get them right, I can't get y'all kids right, I can't work for anybody else."
Michelle Obama
Michelle shared some of the pearls of wisdom she passed on to her daughters, wisdom she received from her mother:
"Life is practice…I tell my girls this every day. You are practicing who you are gonna be. So if you're getting up late and you're trifling, and you're not getting your homework done, that's what you're practicing."
She credits her mother Marian Robinson with making her the woman and the mother she is today:
"The mother that I am today is a direct result of Marian Robinson. The thing she always said that I remember is that (...)'I wasn't raising children, I was raising adults.' She practiced treating us in the way she wanted us to be".
Judging by the way Malia and Sasha are turning out, Michelle Obama is doing a great job, and maybe one day she and Melania Trump can sit down for tea and talk about their one shared passion: Their children.
In a related story, President Donald Trump's youngest son, Barron Trump is only 12 years old but has grown taller than his mother, Melania Trump.