Antonio Banderas can actually sing and he's great at it
Fans of the actor Antonio Banderas may be surprised to discover he's a talented singer.
Antonio Banderas has been an actor for over 37 years, and with over 82 major films under his belt, it seems unlikely that he still has any hidden talents to reveal.
Banderas startled fans by revealing that he is a talented singer by matching voices with none other than British Diva Sarah Brightman in a duet.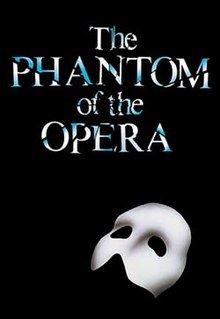 TAKING ON "THE PHANTOM OF THE OPERA"
Banderas teamed up with classical crossover soprano Brightman to perform a duet from "The Phantom of the Opera."
Brightman was once married to composer Andrew Lloyd-Webber who wrote "The Phantom" musical in which she starred. 
Sarah's HYMN World Tour continuing in Puerto Rico in just 1 week with special guests @VincentNiclo and @Narcis_music... more dates to come in Mexico, North America, Japan and Europe. Tickets & VIP packages still available. https://t.co/EEnOAMeuM6 pic.twitter.com/OWIb5TiMWR

— Sarah Brightman (@SarahBrightman) January 10, 2019
Banderas has sung Lloyd Webber before, and he starred in the movie version of his musical "Evita" opposite Maddona.
TAKING ON AN OPERATIC SOPRANO
Many other performers would have quailed at the thought of sharing a stage and singing with Sarah Brightman, who is considered to have one of the finest operatic sopranos of her generation, but Banderas was undaunted.
A RIVETTING PERFORMANCE
The unlikely duo delivered an unforgettable performance, as first Brightman, then Banderas entered the stage. 
Brightman wore a long black, dramatic gown that enhanced her lovely figure, and wore her long locks loose. She was every inch a tragic heroine, and her voice thrummed with passion.
CHANNELING THE PHANTOM
Banderas entered the stage and slowly approached the singing Diva. His charisma was undeniable, but the real surprise was when he started to sing.
He breathed soft menace into every beautifully uttered line, bringing the seductive monster to life.
THE CLASSICAL NOVEL THAT BECAME A MUSICAL
Banderas has sung Lloyd Webber before, and he starred in the movie version of his musical "Evita" opposite Maddona. "Evita" was based on the life of Argentinian First Lady, Eva Peron.
For "The Phantom of the Opera" Lloyd Webber turned to turn of the century novel by French writer Gaston Leroux.
The novel was published in 1909, and Lloyd Webber's musical premiered in 1986, but as Sarah Brightman and Antonio Banderas proved, his music is evergreen.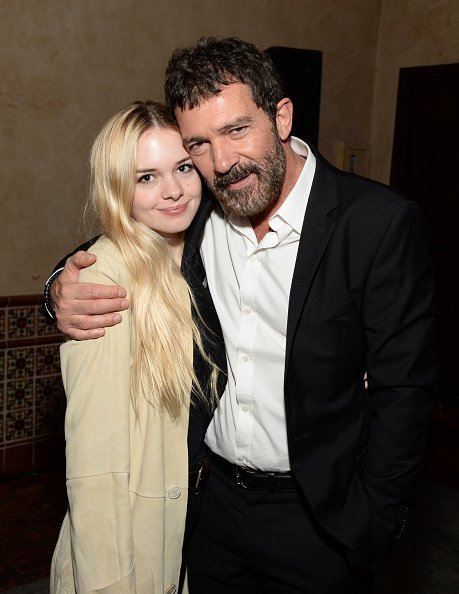 A NEW LIFE AFTER A HEART ATTACK
A little over a year ago, Antonio Banderas, 58, had a wake-up call. The actor suffered a heart attack and found himself reevaluating his lifestyle choices.
"I suffered a heart attack on January 26 (2018). It was a benign attack, it hasn't caused any permanent damage and now I'm in a recovery period."
Banderas had heart surgery, during which he had three stents implanted to widen the narrowed arteries in his heart. He also quit smoking and has adopted a healthier lifestyle and diet. He is now exercising regularly and has even taken up yoga,
In a related story, Antonio Banderas' daughter by Melanie Griffith is finally grown up and she looks gorgeous in a bikini.