Serena Williams rocks green romper and fishnet tights at her first 2019 Australian Open match
Serena Williams has proved several times that she is not only an incredible tennis player but also a person who takes fashion to the next level.
Her first match in this year's Australian Open was on January 15 against Germany's Tatjana Maria. Even though she won with a score of 6-0 6-2, the aspect that attracted more attention was her beautiful outfit.
The Queen of Tennis Fashion – how Serena has been labeled several times in the past – opted for a bright teal lycra romper that she combined with black fishnets underneath.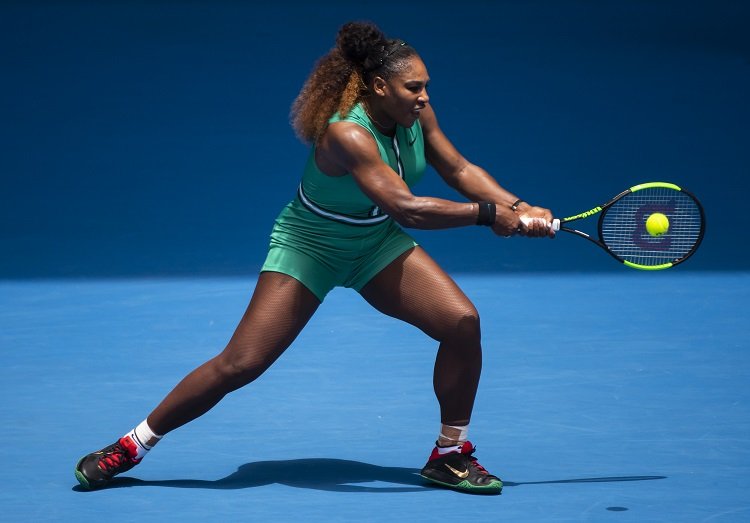 DIGGING INTO THE NIKE ROMPER
Serena's final accessories were black, red, green, and white Nike shoes and black wristbands. Yahoo! Sports revealed that Nike custom-made the jumpsuit especially for Serena.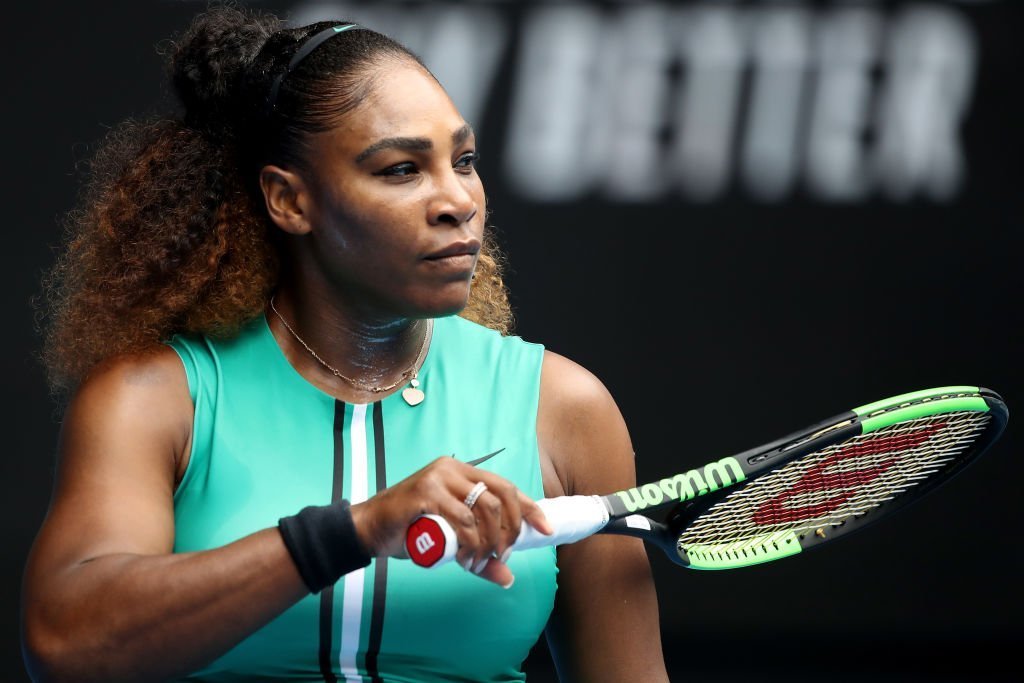 When the match ended, the player explained that her romper was a sort of message of solidarity for mothers. After giving birth to Olympia, Serena had to work hard to get fit again and to be the best version of herself, something that she and Nike wanted to represent with that outfit.
"I wanted to be fit. I came back. Nike always wants to make an incredibly strong, powerful statement for mums that are trying to get back and get fit. That was basically it for me," revealed Serena.
GETTING IN TROUBLES FOR AN OUTFIT
It is not the first time that Serena makes headlines over the clothes she chose for a match. In May 2018, she was involved in a problem for wearing a skin-tight black Nike catsuit at the French Open.
ICYMI: After warming-up in a black raincoat, @serenawilliams reveals her 2019 #AusOpen outfit: a jade green jumpsuit complete with fishnet stockings. pic.twitter.com/byTyB4n8AG

— #AusOpen (@AustralianOpen) January 15, 2019
The president of the French Tennis Federation, Bernard Giudicelli, filed a complaint stating that they should implement stricter rules regarding the players' outfits, adding that Serena went too far and that such outfits would no longer be accepted. "One must respect the game and the place," finished Bernard.
👀 I'm here for the romper. https://t.co/D53YzdDkcZ

— AlexisOhanian 7️⃣7️⃣6️⃣ (@alexisohanian) January 15, 2019
However, the Women's Tennis Association Rules Committee and Board of Directors didn't comply with him as they stated that "leggings and mid-thigh-length compression shorts may be worn with or without a skirt, shorts, or dress."
ROOTING FOR HER MOTHER AND AUNT
Even though Olympia is still young, she knows that whenever her mother and aunt Venus Williams are playing, she has to root for them. The toddler was captured in a video doing so during an exhibition match in Abu Dhabi on December 27.
In the short clip that Alexis Ohanian, Serena's husband, uploaded, Olympia appeared to be following the game keenly, darting her eyes from one end of the court to the other and clapping for both players.