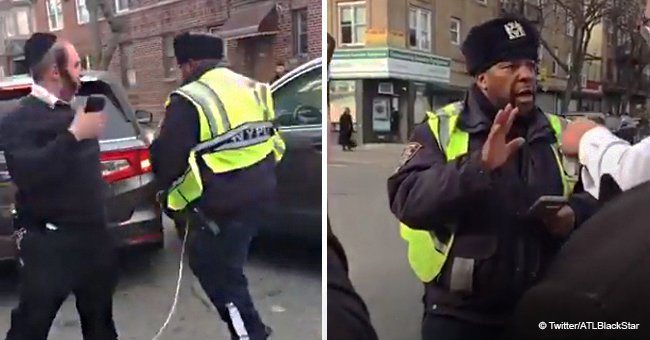 Group of Brooklyn residents harasses black NYPD traffic agent trying to tow car in viral video
A Black NYPD tow truck driver was the victim of harassment coming from a group of Jewish people in Brooklyn while trying to do his job.
In a video uploaded to Twitter, which contains strong language, a dark grey vehicle is seen parked in an illegal spot. However, a friend of the owner of the car got in and moved away seconds before the NYPD agent could lift it.
The agent calmly walked toward the vehicle to talk with the driver, but the rest of the people surrounded him started harassing and verbally attacking him. Once the man was in front of the window of the driver, the man sped away.
HARASSING THE AGENT
Clearly upset, the agent was walking back to the truck in while the group of people who initially made impossible his job kept laughing of what had happened and suggesting that the tow truck driver didn't belong there.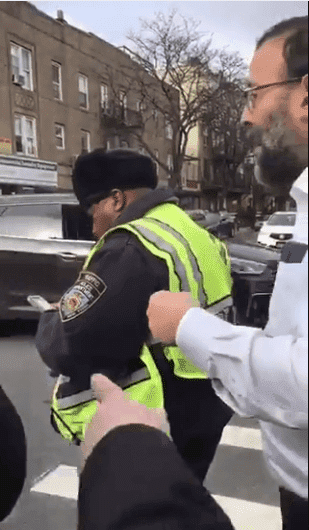 Source: Twitter/Atlanta Black Star
At some point, one of the people said, "You're in the wrong precinct… you should work in Harlem! They'll kill him over there," suggesting that people in Harlem, a predominantly African-American area, would have reacted violently had the incident happened there.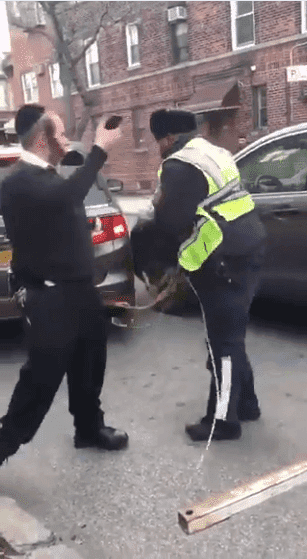 Source: Twitter/Atlanta Black Star
ARRESTING THE DRIVER
Four days after the incident took place (January 14), the man who drove off was identified as Yisroel Friedland. He was arrested and charged with obstructing government administration, as well as a criminal mischief charge. So far, it is not clear whether the other members of the group would face the law, too.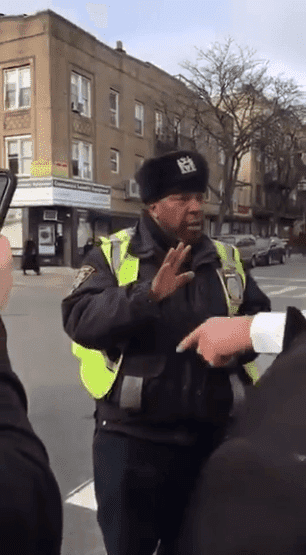 Source: Twitter/Atlanta Black Star
NYPD spokesman Lt. John Grimpel addressed the situation in a statement, pointing out that they would not tolerate such a treatment. "This is disgusting behavior against an agent who was doing his job to keep New Yorkers safe while exhibiting restraint and professionalism," added Grimpel.
The man finished saying that the agent involved in the incident has been working as a tow driver for more than two decades and that he would keep his job no matter what the group of offenders said in the video.
THROWING A CHAIR AT A BLACK YOUNG MAN
Unfortunately, it is not the first time that a racist event has happened in the US. Matthew Feezy, who used to manage a Poke Poke restaurant in Chicago, was suspended after he threw a chair at a Black customer named Kyle.
In a video that became viral in no time, Feezy was trying to explain that he threw a chair at Kyle because he got "defensive" as he had to handle two previous violent episodes who Black young people in the past.
After talking for a while, Feezy admitted that he was wrong in camera. "I feel badly. That was just my first instinct because I've had to deal with fights here, which I shouldn't. I legit thought we had to fight." He was suspended, though.
Please fill in your e-mail so we can share with you our top stories!