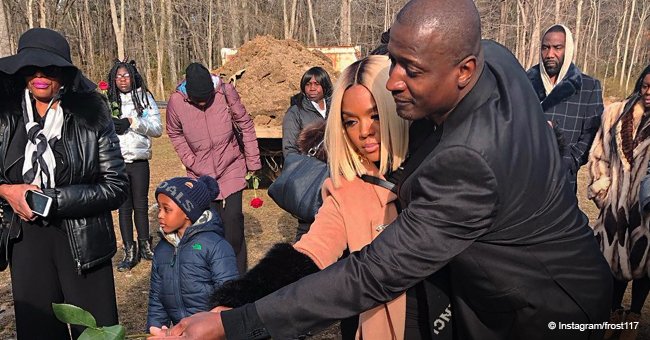 Grieving Kirk Frost thanks everybody for the support, shares photos from his late brother's funeral

"Love and Hip Hop: Atlanta" star Kirk Frost has had a terrible start to the new year after the death of his eldest brother. What makes the situation all the more tragic, is the fact that it hasn't even been a year since Kirk lost a family member that he was close to.
"My heart hasn't had a chance to heal from my mom and now this."
Although he is clearly mourning the death of his brother, Keith Frost, Kirk made sure to thank his fans for all the support that they have been showing him. He then proceeded to share photos from his late brother's funeral, where instead of making it a sad event, he and the rest of his family focused on celebrating his life and knowing that he is finally at peace.
In a lengthy caption, he shared how in January 2018, he lost his mom, and he wouldn't have imagined losing his older brother, Keith, on the first day of January 2019.
"My heart hasn't had a chance to heal from my mom and now this. I don't even know what to say, man, I love you & thank you for being that big brother who looked out for all your brothers me, Kevin & Poncho you took on that roll & made sure you did all you could for us growing up."
Despite all the hurt, Kirk is relieved that he was able to talk to his brother just a day before his death, which they used to catch up and say how much they loved one another. He did not elaborate on the cause of his brother's death, but made sure to let everyone know that he was "so strong and fighting with all you had."
Kirk and Rasheeda have been sharing numerous tributes to Keith, clearly still in shock from all that has been happening. However, the couple has remained strong for their children, their nieces and nephews, and the rest of their family.
Please fill in your e-mail so we can share with you our top stories!