Walmart bans woman caught riding a cart and drinking wine from a Pringles can
A Wichita Falls woman has been banned from her local Walmart for inappropriate behavior.
On January 11, 2019, the Wichita Falls Police were called in by their local Walmart to deal with a rowdy element disturbing the customers in the supermarket's parking lot.
Walmart staff asked the officers to inform the woman that she was banned from the store for inappropriate behavior.
Walmart bans woman for riding electric cart, guzzling wine from Pringles can https://t.co/uzjQ7LF5B5

— Zicutake (@Zicutake) January 14, 2019
DRINKING AND DRIVING AT WALMART
According to employees, the woman had been joyriding an electric shopping cart usually reserved for people with physical limitations in the parking lot.
In addition, the woman was openly drinking wine from a Pringles can and was thought to be inebriated.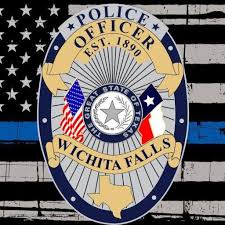 Online reaction to the woman's adventure was unexpected, with many applauding her initiative
FOOLING AROUND FOR 3 HOURS
Walmart staff reported that the woman had started her joyride at approximately 6 am, and was still whooping it up when they called the Police at 9 am. They described the woman as wearing a blue jacket and black pants.
You can't make this up: Woman banned from Walmart after riding cart while drinking wine from Pringles can, police say: https://t.co/74tbdZzFpx pic.twitter.com/dsTLulGi5S

— WSB-TV (@wsbtv) January 13, 2019
POLICE TRACKED DOWN JOYRIDER
When the police arrived on the scene, the woman had left the Walmart parking lot. They tracked her down to a nearby restaurant where they informed her of the ban Walmart had placed against her.
Online reaction to the woman's adventure was unexpected, with many applauding her initiative and expressing a desire to do exactly the same - including the wine in the Pringles can.
Read more on Twitter Amomama USA.
WALMART CASHIER IS REWARDED FOR HIS CHARITY
A Walmart employee has been praised for his generous gesture towards a customer who didn't have enough money to pay for her groceries just before Christmas.
John Lopez, Jr., 19 was working at a Princeton, Texas, Walmart to pay for college when a woman started crying when he tallied up her bill:
"She started crying and I was like 'OK, I got you – I got you'. I just felt in my heart that the Lord told me I had to help her."
Lopez paid the woman's $110 grocery bill out of his own pocket, but unbeknownst to him, another customer had witnessed the incident.
Laci Simms realized what was happening and took a photo of John and posted it on social media.
"I just witnessed this 'kid' pay for a cart of merchandise for a woman in obvious distress about her inability to pay. She was a few people ahead of us and when she had trouble paying her bill, he stepped in and told her if she'd wait, he would pay her total. Ya'll, it was $110 dollars!"
Simm's post went viral and Brandon Weddle, another customer who frequently interacted with Lopez, set up a GoFundMe page for the young college student.
The community's response was overwhelming and surpassed the initial goal of $1,000.and ended up collecting over $35,000.
In a related story, a mystery 'Santa Claus' paid for an entire lot of layaway items at Walmart.