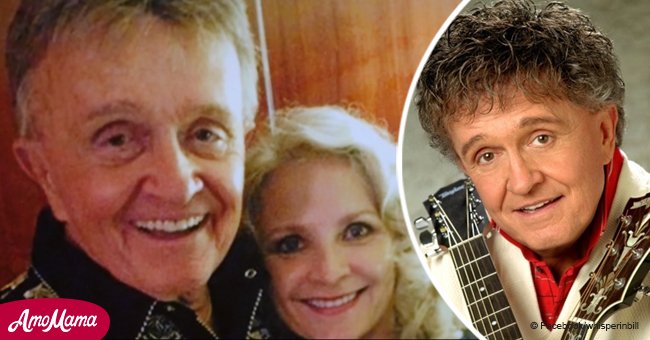 Bill Anderson devastated after losing the woman who was his 'everything'
Country music singer, Bill Anderson lost the love of his life, and he is utterly ruined by it; she meant everything to him.
"They say grief is the price we pay for love..if there was no love there would be no grief. My sweet Vickie and I had SO much love between us for 12 incredible years, and the grief of losing her any day now is breaking my heart. I am going to miss her SO much." -Bill
This heartfelt message was Bill Anderson's Facebook post, two days before Vickie Sallis died from a hard-fought battle with cancer.
Anderson and Vickie initially met when she was only 19 years old; married to Billy's guitar player at the time. The singer must have admired her at the time but because of the circumstance couldn't do anything about it. But fate brought the duo together.
The 81-year-old singer started his career at an early age of 19. With the initial intention of becoming a sportswriter; Anderson's life later took a turn, and he found himself into music.Many years later, after they had both been through divorces from partners; and other life experiences, they finally met.
After the second divorce, Vickie moved to Tennessee to be closer to her sons. On arrival, she saw her old friend Bill's image on a local newspaper and decided to reach out. It was quite ironic because the two had lost touch for years. And yet, Sallis' very first day back, the country singer was on the front page of one of the newspapers.
Billy was also single at the time, although she was oblivious to it, his marriage to Becky had ended many years ago.
The old friends set up a date; met each other and well, the rest they say is history. They became inseparable for the next 12 years.
Bill wrote in a lengthy tribute on his Facebook account on Wednesday, January 16th:
"We never married, we never lived together, but she became my everything from that moment forward."
In that same, he wrote:
"Rest In Peace my sweet, wonderful, beautiful, and oh so special lady. I will miss you forever."
The head tailor at the men's store in Nashville died of cancer. Diagnosed with the disease in 2016; Vickie fought hard, but finally lost the battle when the tumors re-occurred in her lungs and liver.
A while back, when it was first confirmed she was sick, Bill wrote her a song titled: Until The Light Comes On Again. He shared the video of the song with the world for the first time after she passed on.
Many great people had been lost to this terrible disease; one of them is singer Beverly McClellan, who was the winner of the first season of the music show, "The Voice."
Fans of the music guru, Billy have since sent their condolences; A fan wrote:
"so sorry to hear this praying for you."
While another said:
"My heart aches for you, dear friend. Prayers for you all. Love you."
It is indeed the hardest thing to lose a loved one so prematurely; prayers and love to Bill and Vicki's sons as they mourn.
Please fill in your e-mail so we can share with you our top stories!