US teacher reportedly got into ISIS to see 'what the group was about'
An American ISIS member named Warren Christopher Clark recently revealed that he joined the group to see what it was really about.
The former substitute teacher, who is currently being held in Kurdish custody, claimed to have witnessed plenty of executions and crucifixions during the three years he spent in Syria.
It has been reported that Clark, who is originally from Texas, doesn't regret joining the terrorist group and that even offered them his services as an English teacher.
Warren Christopher Clark, USA daeshi captured recently by SDF in hajin pocket https://t.co/nRbvVrWnuu pic.twitter.com/wFTBD23qE5

— Caki (@Caki____) January 6, 2019
A VERY 'CURIOUS' APPROACH
During an interview, Clark said that curiosity was the only factor that drove him to join ISIS, and, according to him, the group isn't much different from people in Texas, where he was born.
The 35-year-old claimed that he was well aware of the beheading videos, but argued that people from Texas also conduct executions, which is why he didn't see any difference between them.
34-year-old Warren Christopher Clark from #Houston #USA was arrested recently by the #SDF in #DeirEzzor #Syria here's an interview by @RichardEngel @NBCNews #TwitterKurds #YPG #YPJ pic.twitter.com/iV3Vs3B5sc

— International Volunteers Report (@VolunteerReport) January 16, 2019
REFUSED TO PICK UP A WEAPON
Clark was captured earlier this month by U.S.-backed forces and has been in contact with the FBI ever since. Although he doesn't know what will happen to him, he denied having fought for ISIS.
In fact, Clark shared that he was arrested around a dozen times for not wanting to fight, but was let go every single time without suffering any harm.
The cover letter & résumé that Houston native Warren Christopher Clark— "Abu Muhammad al-Ameriki"— sent to ISIS.

"I'm looking to get a position teaching English to students in the Islamic State."

He was captured by SDF in Syria.@GWUPOE @SeamusHughes

👉https://t.co/XmvIYoskbN pic.twitter.com/2AgnOpj8Rz

— Jerry Dunleavy (@JerryDunleavy) January 7, 2019
TEACHING FOR A LIVING
The reason why he offered to work as an English teacher in such a hostile enviroment was that he considered it a great way to continue his career. He even compiled a resume with his work experience under the name Abu Muhammad al-Ameriki.
It is believed that Clark, who majored in political science, arrived in Syria from Turkey in 2015, and lived in Mosul, a major city in Northern Iraq, north of Baghdad.
"Although he doesn't know what will happen to him, he denied having fought for ISIS."
WARNING Parents! Do you know who is teaching your kids

Texas Jihadi Teacher, Warren Christopher Clark, also known as Abu Muhammad, Sent His Resume to ISIS

Clark graduated from University of Houston, a school tied to many radical students & organizations https://t.co/WCiQcbbdSm pic.twitter.com/Dx6s46rpyX

— Amy Mek (@AmyMek) January 9, 2019
Clark was one of the many of foreigners who joined ISIS, and, according to Shiraz Maher, deputy director of the International Center for the Study of Radicalization and Political Violence, there are still many who haven't been killed or captured.
TARGETING THE ROYAL FAMILY
ISIS's influence has no boundaries and that puts millions of lives in danger, including celebrities such as little Prince George, whose life was threatened a few months ago.
Islamic State supporter Husnain Rashid has admitted calling for an attack on Prince George https://t.co/5sDMSjMzk8 pic.twitter.com/0TsxQSgh3M

— ITV News (@itvnews) May 31, 2018
A former mosque teacher in England named Husnain Rashid was found guilty of encouraging attacks on the general public and the 5-year-old Royal.
The threats were made online and it was reported that one of the posts, which included a photo of the Prince, contained a message that said 'even the royal family will not be left alone.'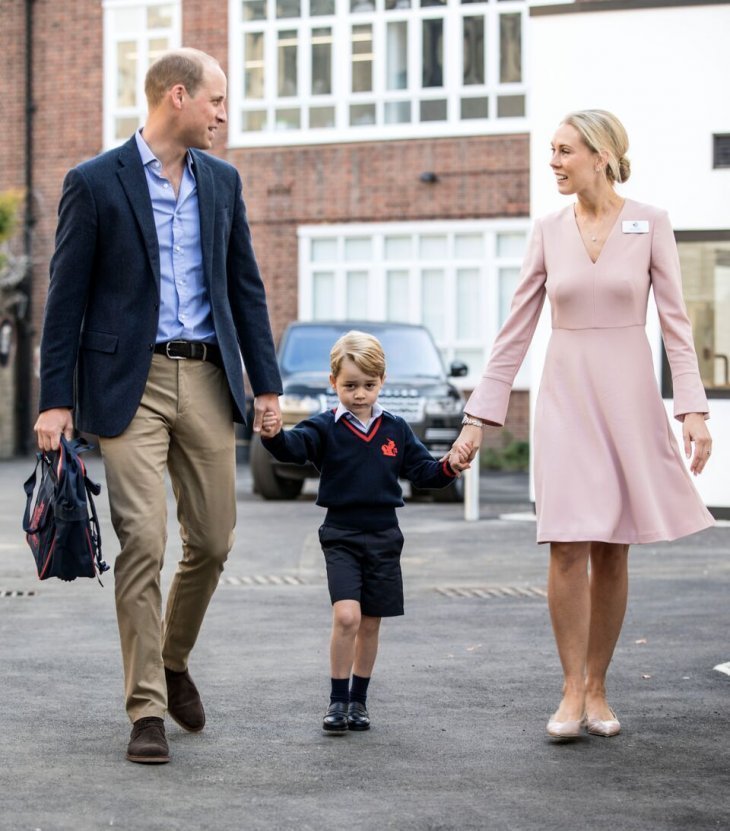 This led to his arrest and several charges, including encouragement of terrorism, as well as increased security at St. Thomas' Battersea, George's school.