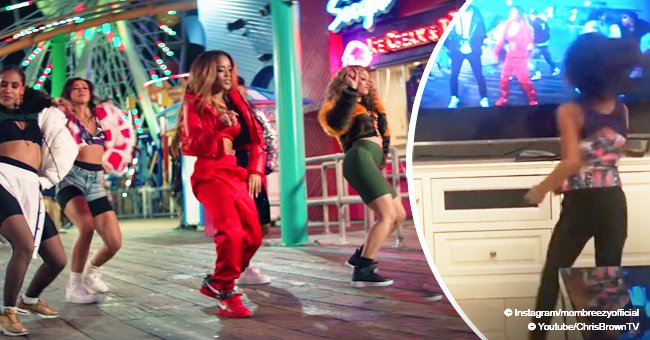 Chris Brown's daughter Royalty copies dance moves from dad's 'Undecided' video and it's too cute
Joyce Hawkins, the mother of Chris Brown, uploaded a clip showing the singer's daughter, Royalty, dancing to her father's hit song "Undecided."
In the clip, the four-year-old girl appeared in front of a big TV screen wherein the song's video was being played. Royalty stood still for a while but, as soon as the dancing part began, the girl showed off her skills.
Trying her best to follow the dancer's moves, Royalty moved her arms and legs up and down, hopped a couple of times, and even spun around while her proud grandmother recorded everything.
The funniest part of the clip, though, took place almost at the end, when Chris kissed the model in the song's video. Royalty quickly covered her eyes and faced the camera so that it was clear that she was not looking at the scene.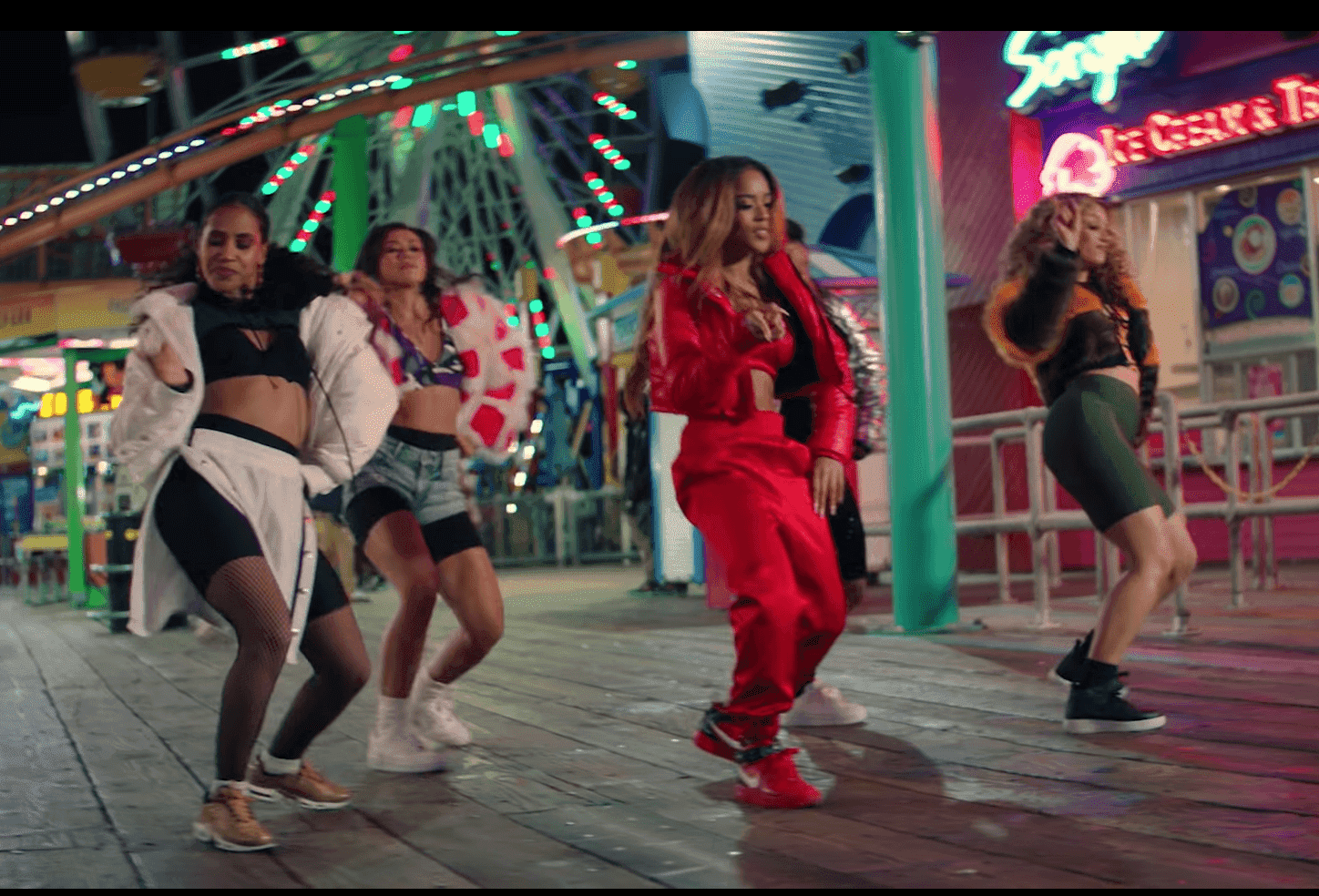 Dancers of the 'Undecided' video | Source: YouTube/ChrisBrownTV
JOYCE'S CAPTION AND PEOPLE'S REACTION
For the caption, Joyce wrote, "YASSSSS!!! SHE SAID AT THE END I DONT WANT DADDY SCARED IM GONNA HOLD HIS HAND!!!! AWWWWW ROYALTY." As soon as she uploaded that video, her followers took to the comment section to share their thoughts.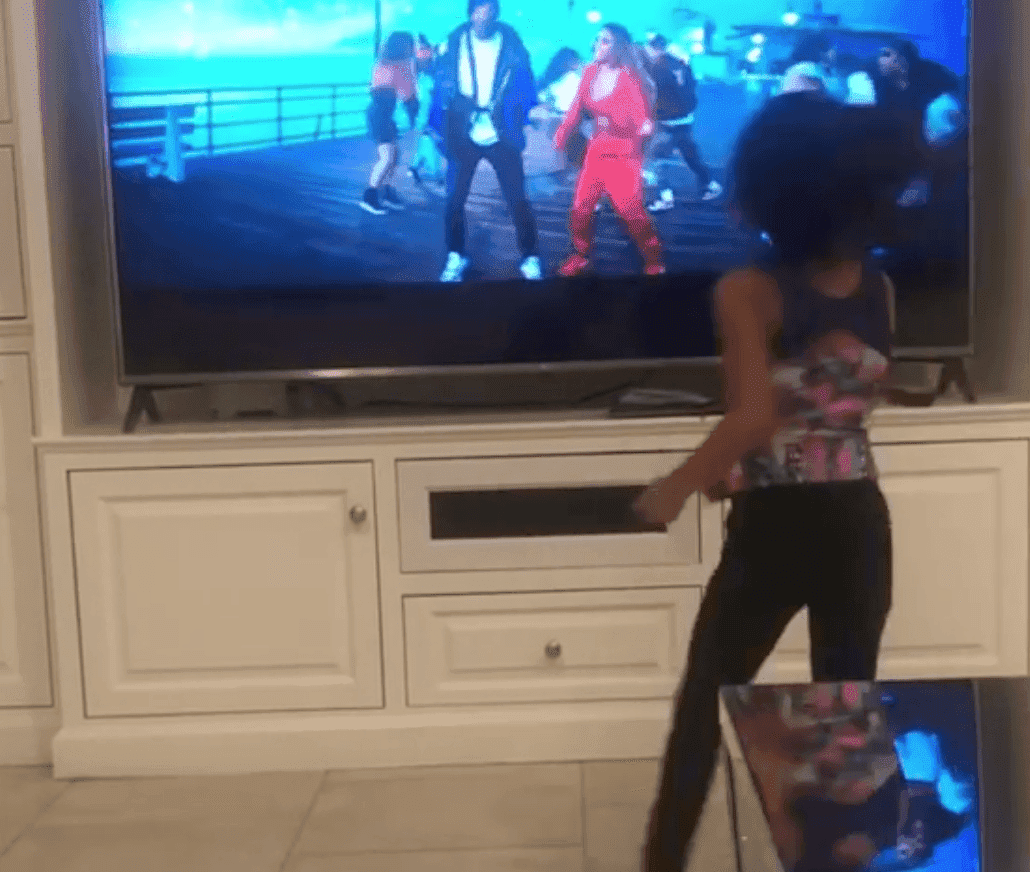 Royalty Brown dancing to 'Undecided' | Source: Instagram/mombreezyofficial
"She covered her eyes when they kissed so cute," said one user.
"Omg lmao this is the cutest thing ever she adores him watching her mimicking the dance moves just melted my heart," admitted a second follower.
"Between her copying him and then covering her eyes during the kiss ... I can not! [sic]" pointed out another commenter.
ROYALTY'S PREVIOUS DANCE CLIP
It is not the first time that Royalty has taken the Internet by storm with one of her videos dancing. Chris and Nia Guzman's daughter proved how good a dancer she was once again during her birthday party last year.
In the video, the four-year-old girl and the rest of her friends were dancing to Chris and Lil Dicky's song "Freaky Friday." Royalty was wearing a pink princess dress, and her hair was let loose over her shoulders.
The girl was following the rhythm of the song in such a way that it made her look like a professional dancer who even rehearsed it. Her facial expressions added a lot of personality to her short presentation.
People also took to the comment section that time to say that Royalty was "cute," a "great dancer," and that she might even have a good voice, just like her famous father.
Please fill in your e-mail so we can share with you our top stories!