Kamala Harris is running for President in 2020 with her campaign 'For the people'
Kamala Harris has announced that she is running for President of the United States in 2020 and believes she has what it takes to face Donald Trump.
The 54-year-old attorney and politician claimed it is time to put an end to the injustices brought to light in the past two years by the Trump administration.
The news was revealed in her official Twitter page through a video in which Harris can be heard reciting cherished American values, such as justice, decency, equality, freedom and democracy.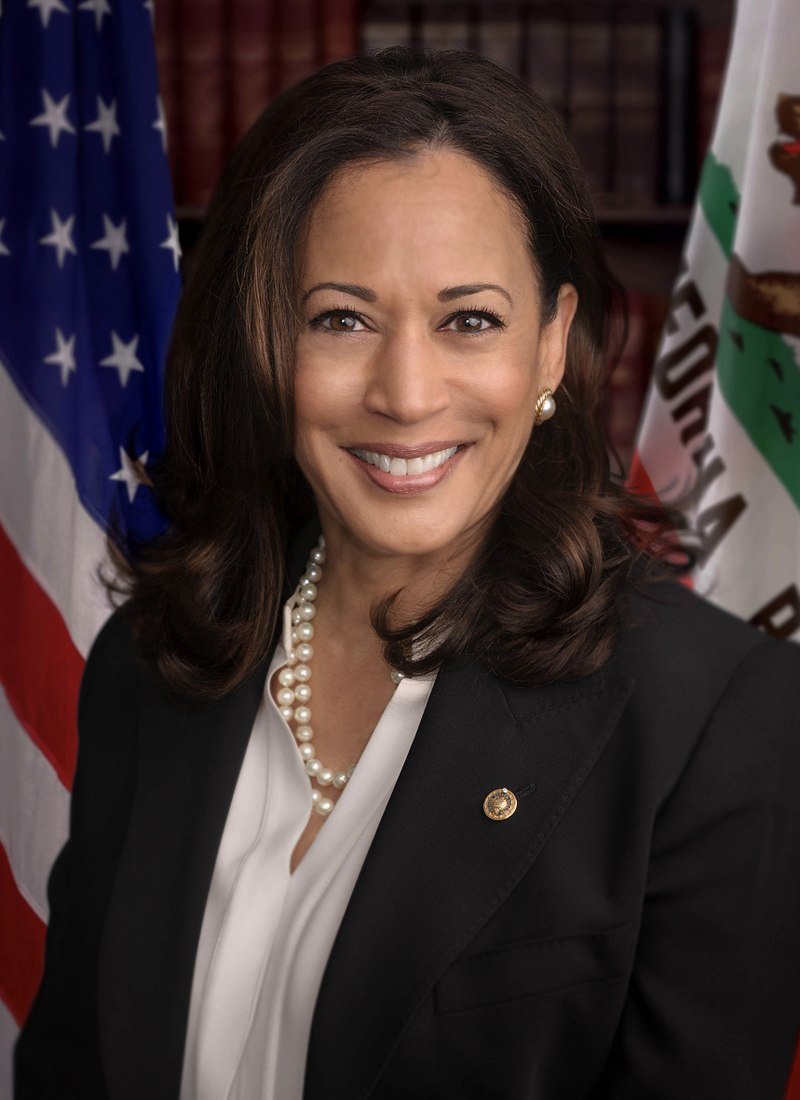 STRENGTH THROUGH UNITY
According to Harris, it is of utmost importance for the American people to claim their future since it is in everyone's hands.
"The future of our country depends on you and millions of others lifting our voices to fight for our American values. That's why I'm running for president of the United States. "I'm running to lift those voices, to bring our voices together."
Kamala Harris, Twitter, January 21, 2019
January 21, 2019
"KAMALA HARRIS FOR THE PEOPLE"
The Democratic California senator is currently the third woman to announce a run for the White House in 2020, following in the footsteps of Democratic senators Elizabeth Warren and Kirsten Gillibrand.
It has been reported that Harris' followers have faith in her background as a prosecutor to set her apart from other candidates and that it will be an invaluable asset during her campaign.
Show your friends and family you're on Team Kamala. Shop for all the campaign essentials now: https://t.co/b4nqlw49X9. pic.twitter.com/wwOKwvdxBS

— Kamala Harris (@KamalaHarris) January 21, 2019
According to Harris, it is of utmost importance for the American people to claim their future
The 54-year-old's headquarters will be located in Baltimore and Oakland, where Harris was born, and she chose yellow and red for her campaign logo in Shirley Chisholm's honor.
Chisholm was the first black woman to ever run for President and Harris waited until now to make the important announcement in order to coincide with Chisholm's announcement 47 years ago.
Americans deserve a president who will fight for them, hear them, care about them, and put them in front of their own self-interests. pic.twitter.com/nDBAlD51pQ

— Kamala Harris (@KamalaHarris) January 21, 2019
FIGHTING THE POWER
Trump has been under fire ever seen he took Office and more and more people are starting to stand up to him, including House Speaker Nancy Pelosi.
The 78-year-old is currently trending on Twitter through the hashtag '#PresidentPelosi,' which was created by supporters who wish to see Trump out of the White House.
#PresidentPelosi has been trending all day. Let's keep it going. ❤️ pic.twitter.com/nDh9UE3PSd

— Q. Allan Brocka (@allanbrocka) January 18, 2019
Many users adopted the hashtag and allowed themselves to imagine a world where the current U.S. President, along with Vice President Mike Pence, would resign.
Pelosi hasn't always been a fan-favorite but she has been highly praised by the American people after the House of Representatives failed to pass a budget bill that would allow Trump to have $5.6 billion to build the border wall between Mexico and the U.S.
After not getting the money, the President initiated a partial government shutdown, forcing over 800,000 federal employees to go without pay while still having to work. So far, there is no indication on how far Trump is willing to take the shutdown, which is already the longest in U.S. history.